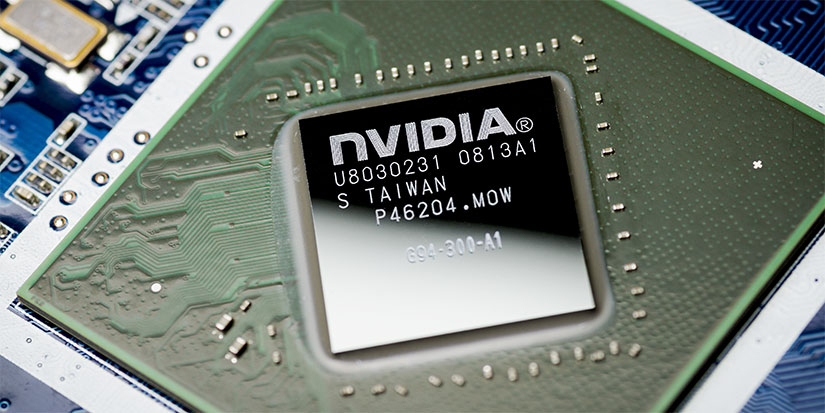 The best stock to buy if you've got an extra $500
Keith Fitz-Gerald
|
|
November 15, 2022
This article appears courtesy of Keith Fitz-Gerald Research.
---
Good morning!
I've been up most of the night reviewing data… and enjoying the absolutely crystal-clear stars above me. I wish you could see this… stars, planets, galaxies… all are visible to the naked eye tonight—wow!
Anyway, enough of that.
Futures are up after Wall Street suffered its first decline in three sessions.
Here's my playbook.
The Fed may finally slow
The Fed has destroyed an
estimated $60 trillion in market cap, and companies are laying off employees left, right, and center. The demand destruction Powell seeks is very, very real.
My breakfast costs 75% more than it did a few years ago. 75% of Americans are looking for a side hustle, 54% of Americans have stopped contributing to retirement plans, 43% have dipped into savings to make ends meet, and a full 25% say that they'll delay or forgo retirement because the cost of everything is rising.
Fed Vice Chair Lael Brainard said yesterday that "it will probably be appropriate soon to move to a slower pace of rate increases."
No ___, a word I can't use here.
One Bar Ahead® Action:
1) Continue to invest in companies that make products and services the world cannot live without.
2) Prioritize top-tier players with big dividends and profits.
3) Get your buy list ready because the markets will take off like a rocket if the Fed really does slow down.
If you need help finding the best companies, One Bar Ahead® may be for you. One of my favorite dividend payers is up nearly 25% in the last month alone, after reporting stellar earnings in one of the toughest markets on record. Click here to join
Last week's rally (up 8% last week alone) is but a taste of what's to come, and the last place you want to be is trapped on the sidelines! (Watch my take with Stuart Varney on this very subject)
Law of unintended consequences, Musk style
The Law of Unintended Consequences and the Rule of the Back Page can be a source of huge profits
when you realize how the game is played. That's why I talk about 'em so frequently.
We've seen both recently. Somebody paid $8 for a verified Twitter "blue" account, then proceeded to wipe out $15 billion of Ely Lilly's market cap by tweeting that the company would make insulin free.
The pranksters also stuck it to Lockheed Martin noting that the defense contractor would suspend weapon sales to Saudi Arabia and Israel pending human rights investigations. Shares dropped 5%.
The right tactics can help you profit anyway. Many people are tempted to throw up their hands because they believe they can't do anything about stuff like this, but that's not true.
Imagine you'd wanted to buy LMT at $462 back when it was trading at $490 on November 11. You could have placed a LowBall Order ahead of time. Or sold Cash Secured Puts to capitalize on unexpected volatility—no matter who or what caused it!
I recommend both in One Bar Ahead®, my premium research journal. And provide ongoing education that shows you how to use 'em. All included in your membership! Upgrade to Paid
FedEx <$150 by Christmas
I can see shares falling under $150 by Christmas, a counter-intuitive move that will catch many investors by surprise.
I urged you to avoid FedEx in early August because I believed the company would struggle in the face of higher labor, falling shipping demand, and a rise in operating costs. Shares dropped nearly 40% to under $150.
Shares have since recovered some of that, but I wouldn't count my chickens yet, especially since the company announced that it'll be furloughing drivers just as Christmas season begins. (Read)
How to profit? Putskies could be a good option, pun intended. I think the more interesting play may be very specialized real estate leasing companies or REITs with warehouse space that will allow the companies that use them to stockpile "last mile" delivery items. I've got my eye on a few choices.
The best stock to buy if you've got an extra $500
Shares of NVDA are down 50% YTD before Q3 earnings
despite the fact that the company's products are key for data centers, AI, and more. The company is in line to triple revenues.
Anybody fearing PC sales like the analysts say ought to have their head examined. Shares are up 5,724% over the past 10 years.
One Bar Ahead® readers know exactly how to play the situation. Upgrade to Paid
Uncle Warren bought a chipmaker
Notoriously tech-averse Warren Buffett plunked some bling on Taiwan Semiconductor (TSM), according to Berkshire Hathaway's latest 13F. (Read)
Good, I love company!
It's only a matter of time before investors figure out that chips are a strategic priority. And the money comes rushing back in to provide a nice tailwind for every investor smart enough to be on board ahead of time.
Bottom Line
I don't care how many freakin' books you read on the markets. The message never changes.
Buy low, sell high.
This isn't rocket science!
As always, let's MAKE it a great day!
Keith
This article appears courtesy of Keith Fitz-Gerald Research. Keith Fitz-Gerald Research publishes investment research and is independent of Mauldin Economics. Mauldin Economics may earn an affiliate commission from purchases you make at keithfitz-gerald.com