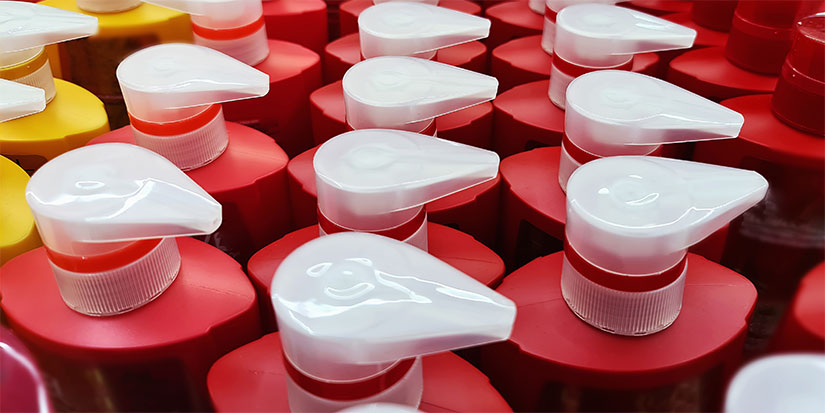 This stock is up 46.6% since June and—I submit—still has plenty of room to run
Keith Fitz-Gerald
|
|
November 22, 2022
This article appears courtesy of Keith Fitz-Gerald Research.
---
Why I won't be buying Best Buy anytime soon
Best Buy's latest results
crossed the wire as I took to the air earlier today with the fabulous Maria Bartiromo. Analysts expected $1.03 on revenue of $10.31B but got $1.38 and $10.59B, respectively. (
Watch
)
My POV: I didn't think the company could pull off a "double" of this magnitude but good on 'em for the hat trick. Credit card balances are skyrocketing while savings are falling off a cliff as inflation rages. The company doesn't do groceries, and I can't recall the last time I went into the store and actually found what I was looking for.
I'm leery. One good earnings result at a time when projections are limbo-bar low doesn't make a trend. BBY strikes me as a compelling short. Buying putskies could work too.
Most investors are NOT prepared for what happens next
It's still all about the Fed
. My colleague, the esteemed Dennis Gartman, made the case for a Fed hike of just 50 basis points—0.50%—and I agree with him that's on deck. He sees a drop over the next six months, but that's where we depart company... good-naturedly, of course!
I'm cautiously optimistic that the markets are closer to the end of this mess than they are to another massive downturn. In fact, I see a stronger finish to the year than many people expect. (Watch)
Many investors aren't prepared, and that could cost 'em dearly. They've gone to the sidelines seeking safety but, in doing so, face the very real possibility that they'll get left in the dust if the markets charge higher.
One Bar Ahead® Thought Bubble: Investing isn't about being right. It's about being profitable. History shows very clearly that most investors buy when they should be selling and sell when they should be buying.
Either way—and this is what most people are missing—the markets will take off like a rocket if there is even a hint of a pause. The fact that most individual investors can't see that coming is proof positive that it just might.
Qatar to China: Let's do business
What's happening
. Qatar just inked a 27-year deal sales and purchase agreement with China's Sinopec. According to pressers, the deal is one of the longest LNG deals ever put on paper. It'll provide the Dragon with fuel until 2050. (
Read
)
This deal reminds me of Iraq and Gulf War I. China got caught flat footed when Iraq invaded. That set off a flurry of oil contracting deals worldwide as they sought to diversify (and lock up) supplies. The same is true with this deal as China seeks to mitigate the risks associated with dwindling Russian LNG supplies and European decarbonization.
Buying big energy stocks is more critical than ever under the circumstances. China doesn't care about anything that isn't in China's best interest. This deal is yet another in a long line of deals that will leave the West fighting over table scraps.
I hope I'm smart enough to buy more!
Buy this if the markets are a Thanksgiving turkey
Many people are looking for the hot money, but
that's a mistake
right now. Stocks like Carvana, Zoom, and Peloton are dead money at best, no matter what the Armani Army says about turnarounds. Meta and Amazon too, for reasons we've talked about many times.
The better and more profitable play is a defensive stock capable of rising through inflation, recessionary fears, and political discord with style. The best will have fortress-like balance sheets, make "must-have" products and services, and visionary CEOs.
Procter & Gamble (PG) is a popular choice, but I like another stock even more. My favourite is up 46.7% since mid-June, versus just 4.63% from the S&P 500 over the same time frame. I think shares go a lot higher; oh, and I almost forgot… it pays one helluva dividend too!
One Bar Ahead® readers who are already on board will get a complete update next week in the December issue. Upgrade to paid
Say what you want about Musk but...
People love to hate Uncle Elon, but
he will have the last laugh
. Musk is a brutally efficient entrepreneur cut from the very same mould that made Steve Jobs unstoppable. He's doing to Twitter what he did at Tesla and Space X... and it works!! (
Read
)
What I would give to get my hands on Twitter stock right now. I'll settle for Tesla under the circumstances… which also gives me access to Space X, AI, and more.
Shares have returned 7,808.32% over the past decade, which means every $1,000 invested back then is worth $78,083.24 today. That's enough to buy 156,166 tacos at Jack in the Box—I hope you're hungry!
Bottom Line
People don't fail in the markets because they're stupid.
They fail because they can't focus.
You know what to do.
Now and as always, let's MAKE it a great day!
Keith
This article appears courtesy of Keith Fitz-Gerald Research. Keith Fitz-Gerald Research publishes investment research and is independent of Mauldin Economics. Mauldin Economics may earn an affiliate commission from purchases you make at keithfitz-gerald.com