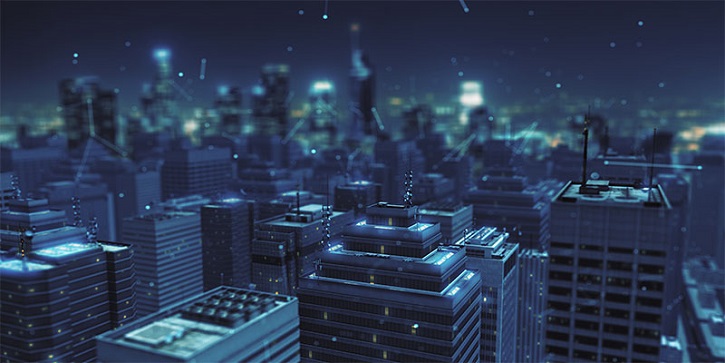 The greatest land grab since the internet is underway
Stephen McBride
|
|
December 27, 2021
This article appears courtesy of RiskHedge.
---
November 30th marked the start of a new boom.
New York-based property developer Republic Realm forked out $4.3 million for a plot of land.
This undeveloped lot sold for almost 4X more than the average NYC apartment.
But the land wasn't in sought-after cities like San Francisco, Manhattan, or Boston. The record purchase wasn't in the Cayman Islands either.
In fact, it wasn't even in the "physical world."
Republic Realm paid $4.3 million for a plot of land inside The Sandbox, a video game.
In the past week, folks spent $18 million on virtual land in The Sandbox.
Republic Realm holds the record for the most expensive virtual real estate sale ever. Its $4.3 million purchase looks like this: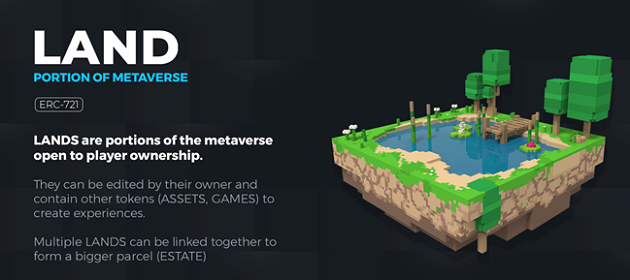 Source: The Sandbox
Republic's CEO Janine Yorio said: "Buying land today in virtual worlds may end up feeling a lot like buying land in Manhattan in the 1750s. There is massive growth ahead, and now is the time to get in on the ground floor."
Centuries-old art auction houses like Sotheby's are moving in too.
In June, Sotheby's opened a replica of its famous London building in Decentraland, another virtual world.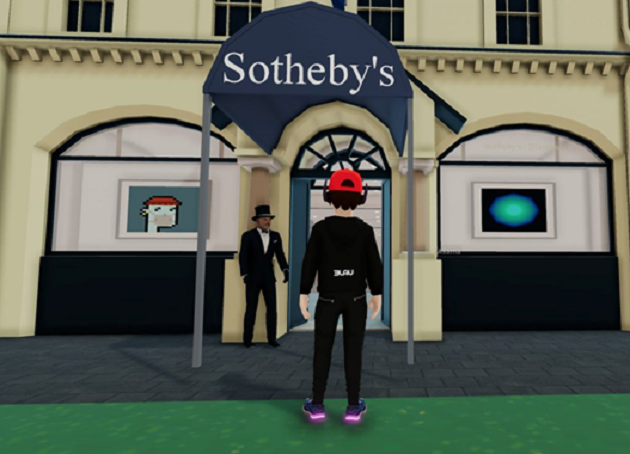 Source: Artnet News
And get this… the government of Caribbean Island Barbados has opened a virtual embassy in Decentraland.
Stephen… have people lost their minds?
Paying millions of dollars for virtual land sounds insane.
Imagine showing your spouse that virtual plot of land above… then telling them you paid a million bucks for it? They'd think you've lost it.
I'm going to show you why this isn't as insane as it sounds. And why virtual land can be even more valuable than physical land.
It all has to do with the metaverse.
I introduced you to the metaverse back in February. Long-time RiskHedge readers know the metaverse is the next version of the internet.
It thrusts you into an immersive world where you can work, learn, create art, shop, watch concerts, hang out with friends, and do dozens of other real-life activities.
It will become the new hangout spot for billions of people around the world. For many, it will replace the mall or loitering in the city.
As the metaverse develops, it's inevitable that many folks will spend the majority of their time in this virtual world.
In other words, the metaverse will have a thriving economy just like the real world. So, wouldn't owning land where millions of folks are hanging out be valuable?
Investors snapping up land in virtual worlds like The Sandbox and Decentraland are looking to profit from this potential boom.
Companies are already making money from virtual land.
Last month, Sotheby's live-streamed an auction inside its Decentraland replica building.
Anyone could bid on the art hanging on the virtual walls.
Sportwear giant Adidas also hosted a virtual fashion exhibition, where viewers could buy digital items.
Even Philly cheesesteak pioneer Pat's King of Steaks is buying land in virtual worlds. You can walk up to the restaurant and order a real Philly cheesesteak. If you're physically near Philly, Uber Eats will deliver you an authentic Pat's steak.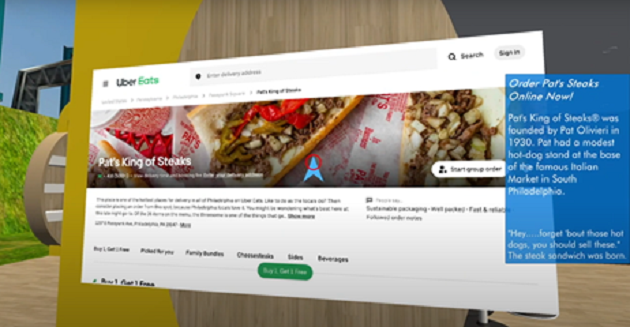 Source: YouTube
And get this… an architecture firm is making up to $300,000 per project to design digital real estate.
Voxel Architects has designed about 40 digital buildings this year. It created Sotheby's virtual gallery and the virtual exhibits. The price of a project can range from $10,000 to $300,000.
The metaverse is the next frontier for the $580 billion ad market.
Popular virtual worlds will be a goldmine for advertisers.
Marketers want to place their ads where the most people will see them. As game-like worlds become the new hangout spot for billions of people, it will attract a lot of ad dollars.
Roughly 330,000 people walk through Times Square each day. That's why it costs $5,000+ per hour to show your ad there. Imagine how many eyeballs would see a billboard in a popular virtual world like The Sandbox? A well-placed ad could reach millions of folks daily, all around the globe.
This creates moneymaking opportunities for folks who own prime real estate in these virtual worlds.
The world's largest marketers like Procter & Gamble, Adidas, and Gucci are already advertising in virtual worlds.
Keep in mind, many companies aren't buying virtual land to flip it...
They're building real moneymaking businesses on virtual land.
They're hosting events on their digital land. They're building audiences on their digital land. And soon, they'll be earning ad dollars from marketers.
Think about it like this… would you rather own the corner of 42nd and Broadway in NYC or a random plot of land in the middle of rural Argentina?
Most folks would say the plot in NYC. Why? Because eight million people live in New York. That means millions of potential customers for any business that sets up there.
It will be the same in the metaverse. The value of both digital and real land comes from the number of potential customers. The fact that billions of folks could jump into these virtual worlds gives these property values extreme upside. Some will prove to be more valuable than physical real estate.
I don't recommend rushing out and buying digital land just yet.
There are a few things I'd need to see before I buy virtual land.
As I said, the value of physical and virtual land comes from the number of folks who can access it.
Today, virtual worlds like The Sandbox and Decentraland are still extremely early. There's a risk that users leave these platforms for something else… which would make the land worthless.
In short, there's no way to know yet if a plot of land in the metaverse will be like buying in downtown Manhattan… or rural Argentina.
I'd want to see a virtual world attract millions of users and hundreds of large companies before I committed to buying a plot of digital land there.
It's easy to write off strange-sounding disruptions like virtual real estate.
And most folks are doing just that. But here's the thing…
When almost everyone takes one side of the argument, it's almost always a good idea to take the opposing view.
If the metaverse becomes the new hangout spot for billions of people, won't every business want to be there? That means they'll be snapping up virtual land and setting up storefronts in virtual worlds.
According to digital asset management firm Grayscale, metaverse land sales have topped $220 million. The virtual land boom is likely only beginning. It could be like discovering America all over again.
From an investing standpoint, we simply cannot ignore this trend.
I hope you have a wonderful holiday with friends and family. And as always, thank you for being a RiskHedge reader.
Stephen McBride
Editor — Disruption Investor
Stephen McBride is editor of the popular investment advisory Disruption Investor. Stephen and his team hunt for disruptive stocks that are changing the world and making investors wealthy in the process. Go here to discover Stephen's top "disruptor" stock pick and to try a risk-free subscription.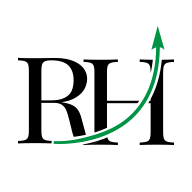 This article appears courtesy of RH Research LLC. RiskHedge publishes investment research and is independent of Mauldin Economics. Mauldin Economics may earn an affiliate commission from purchases you make at RiskHedge.com