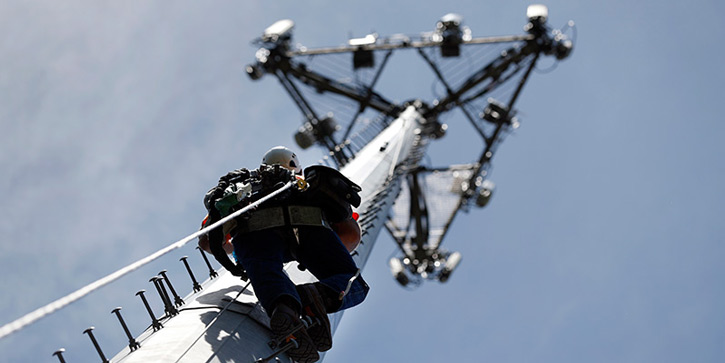 This stock is America's 5G "landlord" … and it pays a 3.8% dividend
Stephen McBride
|
|
March 18, 2019
This article appears courtesy of RiskHedge.
---
In 1957 America was at war.
Its enemy, the Soviet Union, had just achieved something scary…
The Soviets had successfully fired the first ever ballistic missile... capable of hitting targets from 4,000 miles away.
They didn't use it to fire a nuclear weapon…
But instead to launch the first ever satellite into space.
This was the first big strike in what's now known as the "Space Race."
During the Cold War, both sides believed control of space was crucial.
So the US government declared its space program a "national priority."
It poured in billions of dollars… cleared regulatory roadblocks… and did whatever it took to help America beat the Soviets into space.
America unofficially "won" the space race in 1969 when the crew of Apollo 11 stepped onto the moon.
I'm telling you this because the US government recently stamped national priority on a new game-changing technology…
Longtime RiskHedge readers know I call the upgrade to "5G" the most disruptive event of the decade.
As a reminder… 5G is the new lightning-fast network our phones will soon run on.
And 5G is a BIG DEAL.
It's not a small improvement over current 4G networks. It's a HUGE leap that will enable world-changing disruptions like self-driving cars and next-generation military equipment.
Last time we talked about 5G, I told you about a little company called Xilinx (XLNX).
In short, it makes the computer chips inside the new cell towers that are needed for 5G. Its stock has gained 40% since I wrote about it.
Today I want to tell you about another 5G stock that could easily double within two to three years.
The Trump White House recently labeled 5G a national security priority for America...
You see, China and the US are neck and neck in the race to develop their 5G networks.
In fact, so far China has outspent the US by $25 billion in 5G, according to "Big 4" accounting firm Deloitte.
This has US officials worried that America is falling behind. The US National Security Council has warned if China is first in 5G it "will win economically and militarily."
But government red tape is choking America's 5G rollout.
As I've mentioned, 5G needs hundreds of thousands of new cell towers. But they'll be tiny compared to the 100+ foot tall cell towers you're used to seeing.
A 5G signal can only carry about half a mile. So, instead of placing one giant cell tower every few miles, we'll need to place small ones every couple thousand feet.
These small towers are about the size of a trash can… and soon there'll be one on almost every street corner.
AT&T (T) says 5G will need 300,000 new cell towers.
Keep in mind, there are only roughly 220,000 cell towers in the US today.
As you can imagine, building thousands of cell towers across America is a big, complex project.
Every state, city, and local government has its own ideas for where these towers should go, how much they should be taxed, and how they should be regulated.
And many are taking their sweet time to decide on these matters.
For example: It took California over 800 days just to process an application for a small cell tower from AT&T!
And FCC figures show it takes an average of 18 months to get a new cell tower approved.
Along with huge delays, some governments are charging big fees to build towers.
For example, the city of San Jose charged AT&T $2,700 last April for a single tower.
And in some areas of New York, companies must fork over five thousand bucks a year to the government in order to operate a tower.
Thankfully, the Federal Communications Commission (FCC) recently fast-tracked the 5G buildout…
The FCC is the government agency that regulates our wireless networks.
Think of it as America's internet overlord. It controls the airwaves that allow you to surf the internet and make calls.
In September the FCC released its 5G FAST Plan… which Chairman Ajit Pai said is designed to "facilitate America's superiority in 5G."
The plan has swept aside many of the obstacles that were impeding 5G.
For example, once a company applies to build a 5G tower, governments must now respond within 90 days.
The FCC has also capped the fees governments can charge at $270 per tower.
According to the FCC, its plan will slash the cost of building 5G towers by 50% on average… and cut approval time by over a year.
And earlier this month we got some great news: Its plan is working!
According to FCC Commissioner Brendan Carr, 5G towers are now going up six times faster than before the FAST plan.
This has cleared the way for one company to make heaps of cash from the 5G rollout.
Keep in mind, big cell companies like AT&T, Verizon (V), and T-Mobile (TMUS) must spend tens of billions of dollars on 5G towers.
But cell providers don't typically own towers. Instead, they rent space on towers built and owned by companies like Crown Castle (CCI).
In short, Crown Castle builds cell towers across America. It then leases space on its towers to wireless carriers who install their own antennas.
When it comes to the small cell towers that will power 5G, Crown Castle is lapping its competitors.
Rivals like American Tower Corp (AMT) or SBA Communications (SBAC) don't own any small towers.
Crown Castle operates over 65,000 of them—more than any other company in America.
Crown Castle recently signed multi-billion-dollar contracts with America's four largest cell providers to build 5G towers.
And this is only the beginning.
Crown Castle built 7,000 small towers in 2018… and it'll put up 15,000 more this year.
By the end of 2019 Crown Castle will have roughly 80,000 towers. By 2025 my research shows the number of towers soaring to 240,000.
Crown Castle will collect rent on each tower from the likes of Verizon and AT&T.
Because of its build-and-lease business model, owning CCI's stock is a low-risk way to profit from the 5G rollout. It pays a 3.79% dividend yield—close to double the S&P 500 average.
I'm looking for its stock price to double within two to three years as 5G comes online in America.
Do you own any 5G related stocks? Tell me at stephen@riskhedge.com.
Stephen McBride
Chief Analyst, RiskHedge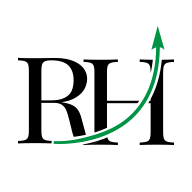 This article appears courtesy of RH Research LLC. RiskHedge publishes investment research and is independent of Mauldin Economics. Mauldin Economics may earn an affiliate commission from purchases you make at RiskHedge.com