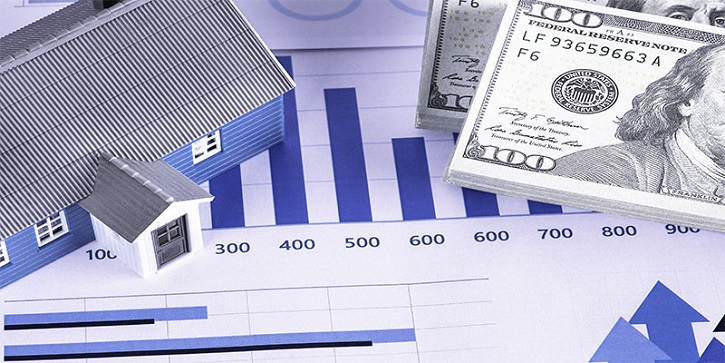 What everyone has wrong about the housing boom
Stephen McBride
|
|
December 13, 2021
This article appears courtesy of RiskHedge.
---
"This is just out of control."
Ellen Coleman has sold real estate for 15 years, but she's never seen a market like this.
The realtor recently listed a fixer-upper in Washington, DC, for $275,000.
Within four days, Ellen received 76 all-cash offers.
The 1,800 square-foot home sold for $460,000, almost $200k over asking price.
US home prices are rising at their fastest pace since 2005…
The number of homes sold this year is set to top 6 million, the most since 2006.
By most metrics, real estate is as strong as it's been since the peak of the housing bubble.
That's giving many investors and homeowners déjà vu. They're nervous we're heading for another train wreck.
Can this boom possibly continue?
The answer is a resounding YES.
Today, I'll show you why this boom has years to run. And I'll show you the easiest way to profit from it, even if you don't own a house.
Check the housing market's pulse, and you'll see this is nothing like the '08 bubble.
Remember NINJA mortgages?
Banks handed out roughly $3 trillion to folks with "no income, no job, and no assets" leading up to 2008.
Folks who had no business borrowing money were taking out multiple mortgages. And when they failed to meet repayments, the market collapsed.
You don't see any of this silliness today.
According to the New York Fed, three in every four mortgage borrowers have super-prime FICO credit scores of 760 or above. These borrowers are the cream of the crop.
In fact, a large percentage of home buyers aren't borrowing a dime! In October, roughly a quarter of homes were snapped up by cash buyers.
Each month, the folks at John Burns Real Estate call up 100+ US realtors to gauge the market. Here's what two agents said this past month:
Boston: "Cash is king. More buyers [are] coming to the table with cash for homes priced at $850K+."
Jacksonville: "If your buyer is not a cash buyer, good luck getting your contract accepted."
Although housing prices have gone berserk… it's nothing like the housing bubble of the 2000s.
That boom was built on sand. This one is built on granite.
Tried to bid on a house lately?
Tricon Residential owns over 25,000 homes across America. It runs one of the largest pools of US rental real estate.
On a recent earnings call, Tricon's CEO said: "We're getting approximately 6,000 calls per week by people inquiring to lease 1 of only, say, 250 homes available."
Bidding wars and cutthroat realtors used to be confined to big cities like New York and LA. Now they're in hundreds of housing markets across America.
Why? There's a serious housing shortage in America today.
Data from the National Association of Realtors (NAR) shows there are just 1.25 million homes for sale across the US. That's one of the lowest readings since it started tracking data 40 years ago.
In 2019, a typical home listed for sale on Zillow stayed on the market for 33 days. Now it's sold in less than two weeks.
In 2008, a record 10 months' worth of supply was sitting on the market waiting to be sold. There were far too many homes for far too few buyers. When the buyers stopped showing up, prices collapsed.
But as I said, we have a massive shortage of homes today. Freddie Mac estimates the US is 3.8 million housing units short of what is needed.
Let me be clear: this is the healthiest housing boom ever.
It's nerve-wracking to watch home prices rise at their fastest pace in years.
After living through '08, we're all waiting for it to crash again.
This feeling is understandable.
But it's wrong.
Housing is healthier than anyone believes, and my research suggests this boom has years left to run.
Buying homebuilder stocks is my #1 way to profit from the housing boom.
Remember, there's a massive housing shortage in America right now.
And the solution to America's housing woes is simple: Homebuilders HAVE to build more houses. And after years of sitting on their hands, builders are finally getting back to work.
Last quarter, new home "starts" shot up to their highest level since 2006. The number of building permits granted surged to their highest level since early 2007.
I've been pounding the table on homebuilder stocks since early 2019. The Home Construction ETF (ITB) has jumped 150% since then.
And the ETF has doubled the S&P 500's performance this year.
ITB holds America's largest homebuilders like D.R. Horton (DHI) and Lennar (LEN).
My research suggests you can at least double your money in these stocks in the coming years.
Do you agree that this housing boom will continue—or are you expecting an '08-style crash soon? Tell me at stephen@riskhedge.com.
Stephen McBride
Editor — Disruption Investor
P.S. Have you heard of the Power Law?
It's why just two teams have won nearly half of all the championships in NBA history...
And why just a handful of book authors are constantly on the best-seller lists and earn millions...
And why only 1% of stocks are worth owning. Go here to discover which ones...
Stephen McBride is editor of the popular investment advisory Disruption Investor. Stephen and his team hunt for disruptive stocks that are changing the world and making investors wealthy in the process. Go here to discover Stephen's top "disruptor" stock pick and to try a risk-free subscription.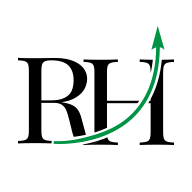 This article appears courtesy of RH Research LLC. RiskHedge publishes investment research and is independent of Mauldin Economics. Mauldin Economics may earn an affiliate commission from purchases you make at RiskHedge.com