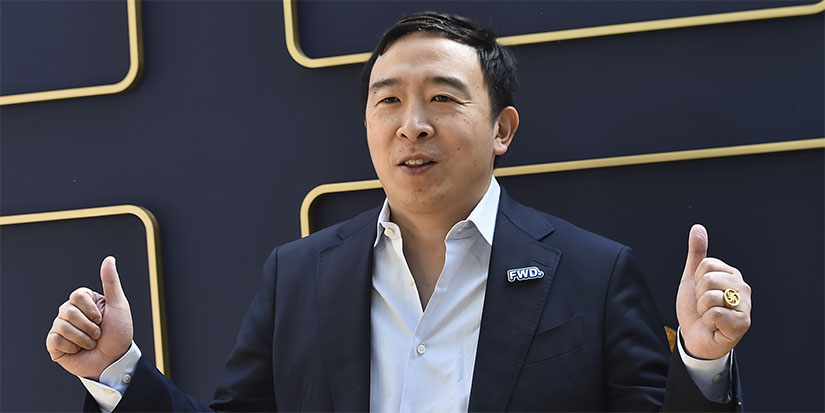 Andrew Yang: "Polarization is the biggest problem"
---
Dear Reader,
This week I spoke with entrepreneur and former tech executive turned presidential candidate Andrew Yang. Andrew is the co-founder of the Forward Party and author of the national bestseller, Forward: Notes on the Future of Our Democracy, a thoughtful examination of the threats imperiling our democracy.
In this week's Global Macro Update, Andrew and I discuss challenges facing the US, along with potential solutions, in a way I think anyone can appreciate, regardless of your political preferences. We cover why our current political system rewards polarization and ideology instead of problem-solving and policy… the benefits of ranked-choice voting and how it could help fix partisan divides… alternatives to universal basic income… what is driving down the labor force participation rate… the dangers of AI and automation to the job market and economy… and much more.
You can access the full transcript of this week's interview by clicking here.
The video of my full conversation with Andrew Yang is below.
Why Ranked-Choice Voting May Be a Good Idea
While opinions differ on ranked-choice voting, advocates say its implementation on a larger scale would help reduce election inefficiencies.
According to ABC News, Georgia's 2020 senate runoff between Jon Ossoff and David Perdue cost taxpayers an extra $75 million. And the recent runoff between Raphael Warnock and Herschel Walker may cost Georgia taxpayers another $10 million or more.
This inefficient use of taxpayer money could be avoided, proponents say, if more states adopted ranked-choice voting, like Maine and Alaska.
States where ranked-choice voting is already used: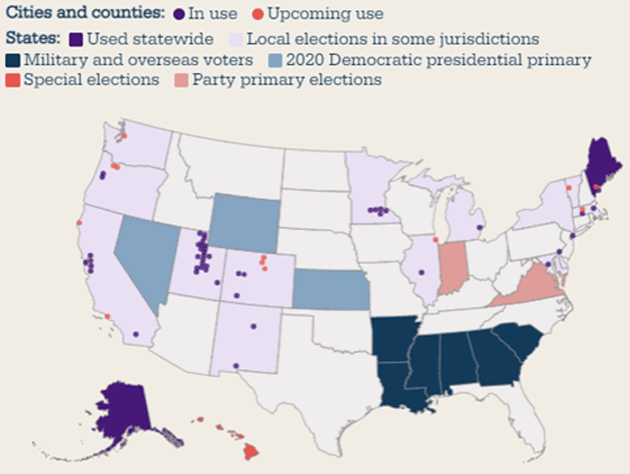 Source: https://fairvote.org/our-reforms/ranked-choice-voting-information/
Listen to Andrew and me talk about this and more in today's Global Macro Update.
But first, our market recap...
A Quick Look at the Markets This Past Week…
Gold was down .6% to $1,787.
The average 30-year mortgage rate fell .32% to 6.31%.
Yields on 10-year Treasuries decreased 3.28% to 3.45%.
The S&P 500 decreased .98% to 3,896.
Bitcoin was up 1.73% at $17,429.
Oil was up 7.12% at $76.08/barrel for WTI.
And now...
This Week's Global Macro Update Interview
Click here or on the screenshot below to watch now…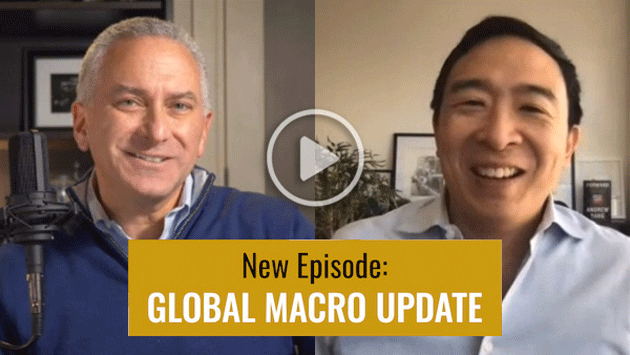 Click the image above to watch Global Macro Update now
Alternatively, you can click here to read the transcript of this week's interview.
If you want more of Andrew's bold ideas on how to rewire American democracy for 21st-century problems, read his book, Forward: Notes on the Future of Our Democracy.
Thank you for reading Global Macro Update.
Sincerely,

Ed D'Agostino
Publisher, Mauldin Economics
If you prefer to listen to Global Macro Update, you can do so here: