A Toxic Brew for Pension Funds
---
Dear Reader,
This week, I spoke with Ben Hunt, co-founder and CIO of Epsilon Theory, a newsletter and website that examines the markets through the lenses of game theory and history.
In this Global Macro Update, we discuss why the UK bond market might be a threat to the global financial system… why the global repricing of interest rates is hitting the world like a wrecking ball… the two ingredients that, combined, have created a toxic brew for long-term institutional investors... what happens when pension funds get margin calls… and much more.
You can access the full transcript of this week's interview by clicking here.
The video of my full conversation with Ben Hunt is below.
Read on for a summary…
Global Repricing of Interest Rates
Retiring in comfort is part of the American Dream. Some workers—today mostly public-sector employees—are promised defined benefits upon retirement. Those defined benefits are managed by asset managers and are known as pension funds.
According to Federal Reserve Board data from 2021, there are $45.8 trillion in US retirement assets, and approximately $32 trillion of those are held in pension funds.
Naturally, pension funds are long-term investors. But with interest rates artificially kept near zero for over a decade, many pension funds have adopted quick-fix strategies from Wall Street... and now—with rising rates—the chickens are coming home to roost.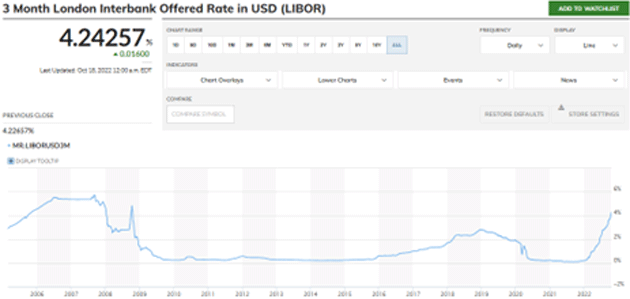 Source: MarketWatch
So, what will be the consequences of those bad decisions? Will US pension funds ultimately suffer as much as the UK's? Watch Ben and me talk about these and many more questions.
But first, our market recap...
A Quick Look at the Markets This Past Week…
Gold was down .55% to $1,633.
The average 30-year mortgage rate rose .29% to 6.94%.
Yields on 10-year Treasuries increased 5.4% to 4.23%.
The S&P 500 increased 2.3% to 3,666.
Bitcoin was down .72% at $19,046.
Oil remained relatively flat at $85.71/barrel for WTI.
And now...
This Week's Global Macro Update Interview
Click here or on the screenshot below to watch now…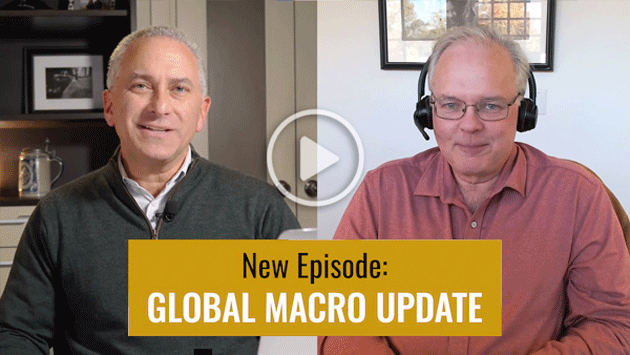 Click the image above to watch Global Macro Update now
Alternatively, you can click here to read the transcript of this week's interview.
For all the details, please read Ben Hunt's fascinating essay titled, "A Brief History of the Past 10,000 Years of Monetary Policy and Why Last Week Was a Big Deal."
Thank you for reading Global Macro Update.
Sincerely,

Ed D'Agostino
Publisher, Mauldin Economics
If you prefer to listen to Global Macro Update, you can do so here:
Tags
Suggested Reading...