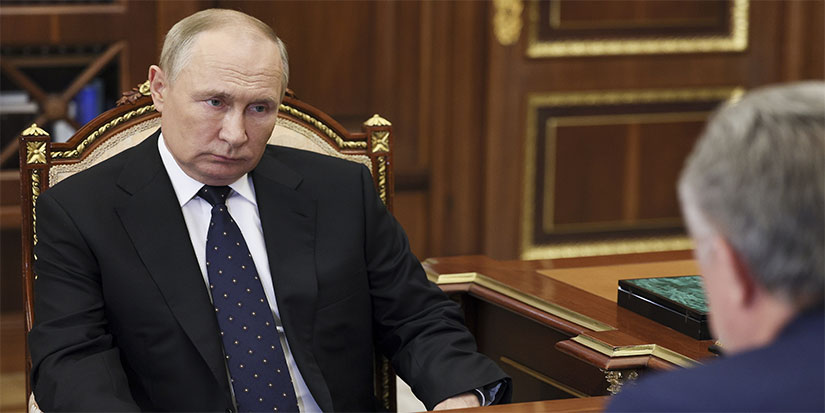 Putin's Next Move in Ukraine
---
George Friedman, founder and chairman of Geopolitical Futures, joins me this week. He shed much-needed perspective on new developments in the Russia-Ukraine conflict.
We discussed Putin's threats to use nuclear weapons, the mobilization of 300,000 Russian troops, the Russian succession plan (or lack thereof), and more.
You can access the transcript of this week's interview by clicking here.
The video of my full conversation with George is below. Read on for more…
Making Sense of Headlines
Russia's aggression in Ukraine is dominating the news.
Two headlines grabbed my attention this week. TIME announced, "Putin Orders a Call-Up of Reservists Amid Setbacks in Ukraine." CNN detailed what they call "Biden's New Mission: Heading Off Any Possibility of Nuclear Crisis with Russia." Other outlets had similar headlines.
George's decades of expertise enable him to see past the headlines and give us a realistic perspective on important questions like: Is Russia really considering the use of nuclear weapons, or is Putin bluffing? What does it mean that Russia mobilized 300,000 troops?
Before we move on, here's our market recap…
A Quick Look at the Markets This Past Week…
(as of writing)
Gold was slightly up 0.44% to $1,679.
The average 30-year mortgage rate rose 4.5% to 6.29%.
Yields on 10-year Treasuries increased 7.5% to 3.71%.
The S&P 500 decreased 3% to 3,758.
Bitcoin was down 2.3% at $19,321.
Oil was down 2.1% at $83.35/barrel for WTI. And now…
This Week's Global Macro Update Interview…
Click here or on the screenshot below to watch now…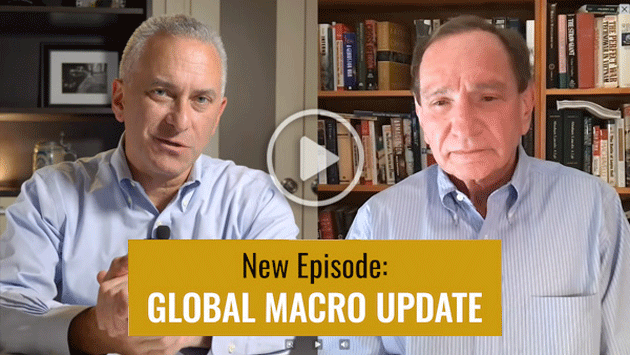 Click the Image Above to Watch Global Macro Update Now
In this edition, you'll hear George and me discuss:
What Russia's most likely to do next

Would Putin really use tactical nuclear weapons?

How Russia's historically poor logistics could affect the war

Why Putin's partial mobilization could backfire…

Why the West should fear the potential disintegration of the Russian Federation
Click here to watch now. Alternatively, you can click here to read the transcript of this week's interview.
Thank you for reading Global Macro Update.
Sincerely,

Ed D'Agostino
Publisher, Mauldin Economics