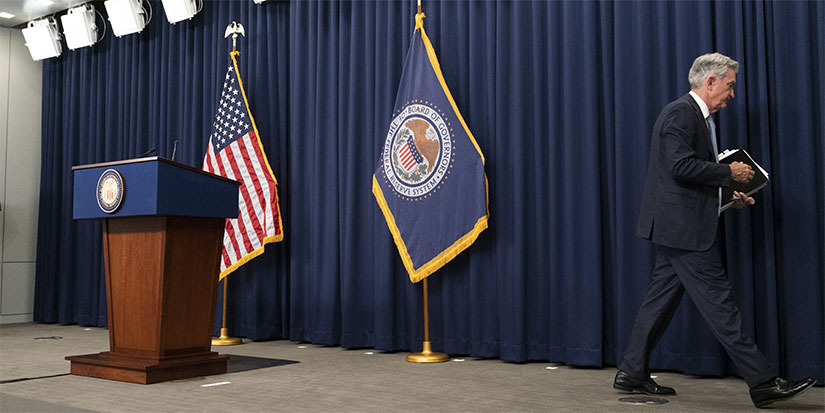 The Fed's Political Failure
---
Welcome to Global Macro Update for Friday, September 16, 2022.
This week I spoke with Dr. Lacy Hunt, executive vice president of Hoisington Investment Management Company. It was a fantastic conversation, and we covered a variety of timely topics.
We discussed Fed rate hikes, the US debt load, household savings, bond investing for the short and long term, and more.
You can access the transcript of this week's interview by clicking here.
The video of my full conversation with Lacy is below. Read on for more…
Saving into Oblivion
As Lacy and I discuss in this week's interview, the average American household is under a financial pressure today that most families have never seen.
According to this morning's Wall Street Journal, the average 30-year mortgage rate has jumped beyond 6% for the first time since 2008. Inflation, while moderating, continues to erode purchasing power. And household savings rates, critically, are headed in the wrong direction after dramatic spikes during the worst of the COVID crisis.
The chart below, from the St. Louis Fed, tells the story:

Prior to COVID, savings rates generally sat between 6.5% and 8%. Today they're clinging to 5% and trending lower. The Fed may be making headway on the inflation front, but their "too little, too late" response is putting enormous pressure on American families.
What's the political and policy risk? Do we face the dreaded "hard landing" and possible recession after all? Dr. Lacy Hunt and I discuss that in depth below. But first…
A Quick Look at the Markets This Past Week…
As of writing...
Gold was down 2.8% to $1,668.
The average 30-year mortgage rate rose 2.2% to 6.02%.
Yields on 10-year Treasuries increased 3% to 3.42%.
The S&P 500 decreased 5.4% to 3,848.
Bitcoin was down 7.5% at $19,766.
Oil remained relatively flat at $86.18 / barrel for WTI. And now…
This Week's Global Macro Update Interview…
Dr. Lacy Hunt, executive vice president of Hoisington Investment Management Company and perennial Strategic Investment Conference (SIC) favorite sat for this week's Global Macro Update interview.
Click here or on the screenshot below to watch now…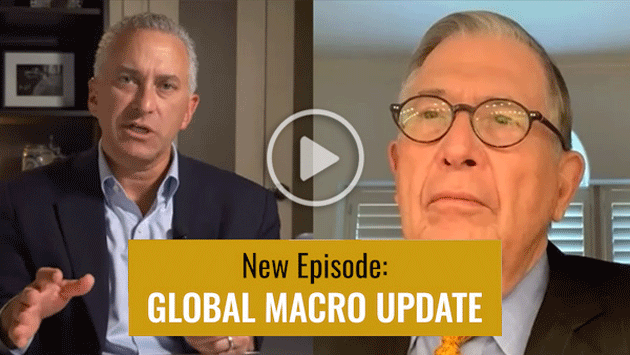 Click the Image Above to Watch Global Macro Update Now
In this edition, you'll hear Lacy and me discuss:
How the Fed's slow shift from "lender of last resort" to "spender of first resort" could have far-reaching consequences for the economy…

Why the Fed's greatest policy obligation moving forward should favor modest- and moderate-income households…

What increased housing prices mean for the cost of living in other areas of the economy…

Why, despite economic resilience, there is still a significant risk of a hard landing…

How soaring interest rates are negatively affecting household savings…

Why the Fed's long-term credibility may be severely damaged…
Alternatively, you can click here to read a transcript of this week's interview.
Finally this week, we'd like to remind you that you can use the "Click here to update email preferences" link below to manage your subscriptions.
Thank you for reading Global Macro Update.
Sincerely,

Ed D'Agostino
Publisher, Mauldin Economics