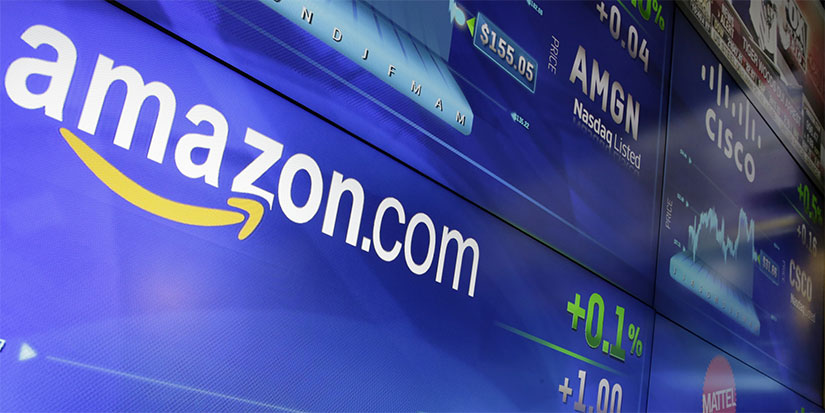 Amazon Is Doing Something It Hasn't Done in Over 20 Years
---
Today, Amazon is doing something it hasn't done since the dot-com bubble…
A stock split.
If you own Amazon, for every one share you had on Friday, you now have 20 shares. This does not change the value of your investment. If you have an apple pie and split it into 20 pieces, you still have the same amount of pie.
So, don't panic if you own Amazon and notice the stock has "dropped" from around $2,400 to around $120. You haven't lost any money, and Amazon's business hasn't changed. You just own more, smaller pieces of the company.
So, why is Amazon bothering to split its stock?
The first reason is to get more individual investors to buy it. With the growth of no-fee trading platforms like Robinhood, more Millennials and Gen Z'ers are dropping their pennies into the market. Many of these newbie investors aren't working with much capital. Robinhood says its median account size is $240. So, a stock split allows more people with small accounts to buy shares.
Bull market or bear market—hunker down with a nimble portfolio packed with stocks that put money in your pocket month after month…
The second reason to split a stock is employee compensation. Amazon has 1.6 million employees. Last year it doled out $12 billion in stock-based compensation. Of course, many of Amazon's employees are not eligible for this. But a lower stock price makes the situation easier for the company to manage.
The third reason to split a stock comes back to passive indexing.
Or more specifically, the oldest index in the world—the Dow Jones Industrial Average.
The Dow is a basket of 30 blue-chip stocks. It's weighted differently than other indices. The S&P 500 and the Russell 2000 weight companies by market capitalization. But the Dow weights companies solely on stock price.
Despite its size, Amazon is not in the Dow. However, its more palatable post-split price may boost its chances of getting a spot. That, in turn, would help support a higher stock price.
Does all this mean you should buy Amazon if you don't own it yet?
Amazon has sunk 22% in the past 12 months. But I'm a bit of an Amazon skeptic.
Yes, it's a massive company. We all order off its site. And it's investing "through its income statement," which depresses current earnings.
But I wouldn't call it a bargain. On a trailing 12-month basis, operating cash flow was $39 billion. That's before $63 billion in major capital expenditures. So, at today's prices, the stock is trading for 30 times operating cash flow.
The only part of Amazon that's making much money is Amazon Web Services, or AWS. It accounted for 74% of operating earnings last year. Meanwhile, Amazon's international retail business lost money. And its North American retail business put up a razor thin 2.5% operating margin.
Amazon might work from here. But there are better, easier ideas out there.
Another big tech company is set to split its stock next month…
Alphabet (GOOGL)—or Google, as everyone still calls it.
Google might have the best business in the world: Search. It dominates the space. And it has a clean balance sheet, with $124 billion in cash and investments net of debt.
Analysts expect Google to earn $132 per share for 2023. At today's $2,315 stock price, that's a reasonable 17 times earnings. Back out the cash, and it's an even-cheaper 16 times forward earnings.
Google plans to split its stock on July 15. Shareholders will get 20 shares for every one share they own. Like Amazon, Google's stock split it likely to attract more shareholders. It may also improve Google's chance of getting a spot in the Dow.
If you want to take advantage of the technical trading elements of stock splits, I would pass on Amazon and bet on Google.
Thanks for reading,

—Thompson Clark
Editor, Smart Money Monday
Tags
Suggested Reading...