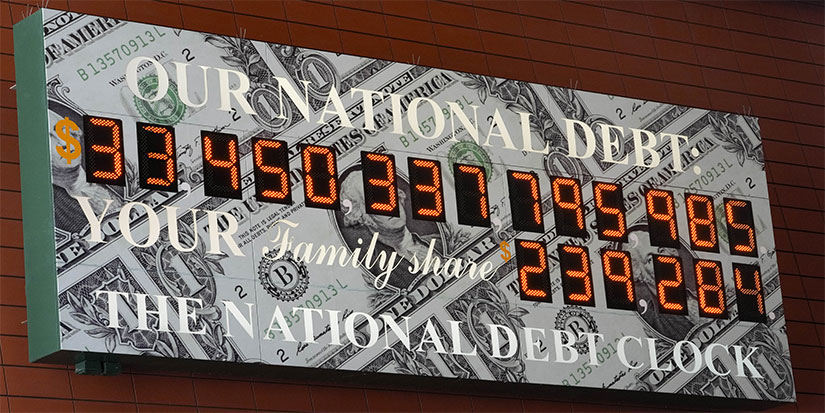 Another Year Older and Deeper in Debt
---
The line from Tennessee Ernie Ford's hit Sixteen Tons is actually "Another day older and deeper in debt." But today, we are talking about a year instead of a day because it's Dividend Digest's first birthday.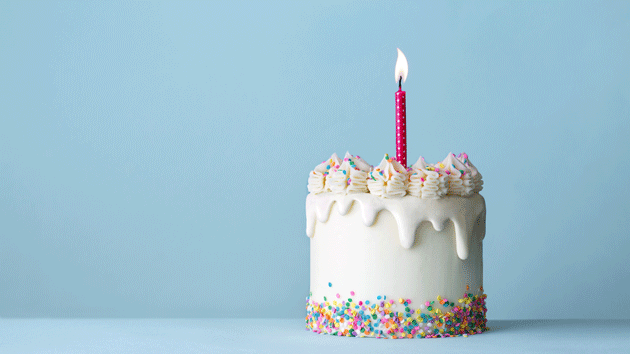 The first issue was posted on October 26, 2022. I've shared a lot of valuable content over the past year, and you can review all of it in the archives here.
Over the past year, we've also seen everyone's debt climb a little bit higher. The US government's published debt has pushed past $33 trillion. And Americans continue to rely on credit cards and personal loans to make ends meet, sending consumer debt past $17 trillion.
Every dollar buys a little less these days. To fill the gap, your investments have to work that much harder for you. Dividends give you this power. So, it's more important than ever to own high-quality dividend stocks.
Two of My Favorite Dividend Stocks
Since we're celebrating, it's only fair that someone gets a gift.
Your gift to me is your week-after-week support of this letter. Your questions and feedback help keep me on track and deliver the content that you find most relevant.
My gift to you is two of my favorite dividend stocks right now.
I'm giving you two stocks that would normally be reserved for Yield Shark subscribers. One is a Bedrock Income pick and the other is a Current Yield pick. Bedrock Income stocks are those that I think we'll be able to hold for years or even decades. That makes them perfect for reinvesting dividends to supercharge your long-term wealth building.
Current Yield stocks tend to have higher yields, but we will only hold them for as long as everything is going right for the company. This could be years… or much shorter. Right now, there are 10 Bedrock and 10 Current stocks in the Yield Shark portfolio with a "buy" rating.
Without further delay, let's get right to the two stocks I have for you today.
Bedrock Income: LyondellBasell Industries (LYB)
Most of the plastics we use every day—think candy wrappers, potato chip bags, single-use cups, shaving razors—cannot be recycled using a conventional mechanical recycling process. Many products are also made from multiple types of plastics that are nearly impossible to separate.
LyondellBasell is one of the largest plastics and chemicals companies in the world and does business in over 100 countries. It has an impressive 70-year legacy of game-changing innovation in the plastics industry.
The company leads the industry in the production of many basic chemicals and their derivatives, including:
Ethylene (bottles, antifreeze, carpet, insulation)

Propylene (injection molded plastics and fibers)

Tertiary butyl alcohol (perfumes, solvents, gasoline additive)

Methanol (biofuels, wastewater, fuel cells, aerosol propellant, solvent)
Even better, the company is working to close the loop in plastics recycling.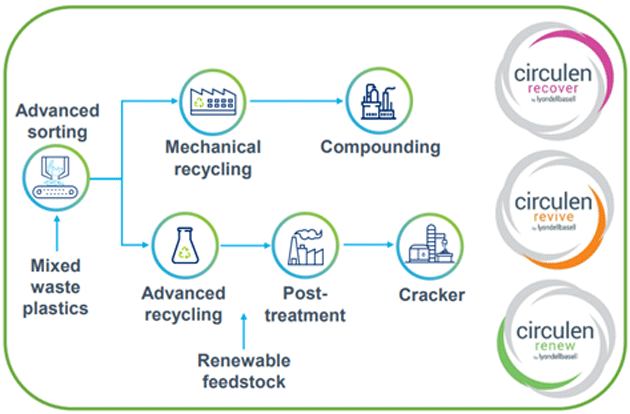 Source: Company Q2 Earnings Presentation
LyondellBasell's goal is to produce and market at least two million metric tons of recycled and renewable polymers annually by 2030. The polymers market continues to grow steadily each year, creating infinite opportunities for the company.
The current quarterly dividend of $1.25 gives LYB an annualized yield of 5.5% at current prices. And I like the stock up to $105.26 per share.
Current Yield: Spok Holdings (SPOK)
Spok Holdings is the largest paging network in the US with over 30 years in the business. Although pager use by the general population reached its peak in 1994, they are still an integral part of hospital communications. This is where the Spok Care Connect service comes in.
This service is used in more than 2,200 healthcare facilities, and its customers send over 100 million messages each month. These are sent through the 800,000 pagers still in use across the country, as well as by users who have opted to switch to a secure smartphone app.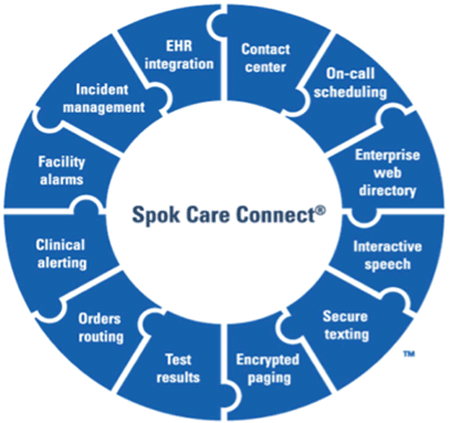 Source: Spok
The service lets frontline healthcare workers spend more time on direct patient care by improving the efficiency of clinical communications.
Last February, Spok announced it would maximize value for shareholders by enhancing its core products and raising its dividend. It has carved out a solid presence in a niche business and is confident it can maintain and grow its dividend.
Essentially, we're getting in on the ground floor of a company that is confident it can pay this dividend for years to come. This is a Current Yield position because we'll need to see ongoing company success for it to pay an 8.7% yield. I like the stock up to $15.62 per share.
These are two stocks that can help meet your income investing goals. Again, thank you for sticking with me at Dividend Digest, and I look forward to many more years of income success. If you want my latest recommendations, you should give my premium Yield Shark service a try. There is no long-term obligation with my money-back guarantee. I just issued a new recommendation yesterday, and there is still time to get in.
For more income, now and in the future,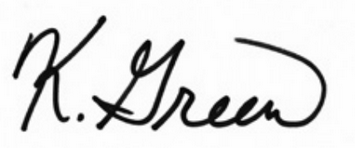 Kelly Green
Tags
Suggested Reading...