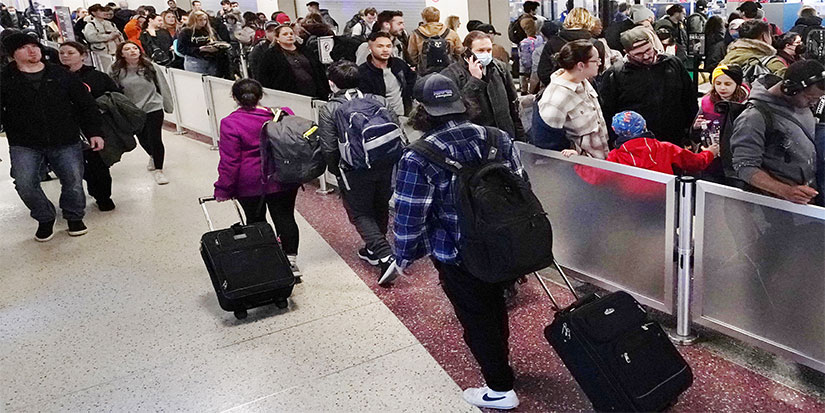 Planes, Trains, Automobiles… and Dividends
---
As you're reading this, I'm out exploring Binghamton, NY.
The weather is a far cry from what I'm used to in sunny South Florida. But it's the holidays, and after 8 years, we thought it would be nice to see some family for a change.
We trekked up Interstate 95 for our first stop in Virginia. Baltimore was the next stop to see my nephews.
It was pretty clear early on that we weren't the only people traveling.
Now, I love getting behind the wheel and am enjoying my road trip. But I'm always looking for real-world evidence and spotting patterns.
From what I've seen so far I can't help but wonder:
Has travel found its post-COVID new normal?
It's definitely starting to look that way.
The Transportation Security Administration (TSA) screened 2.5 million passengers on the Sunday after Thanksgiving. It was the busiest day they've seen since before COVID.
Was this just a holiday-inspired travel spike? Or, is it a sign we are returning to pre-COVID travel patterns? The TSA numbers for January and February should give us some clues, one way or the other.
Either way, curiosity and a gut feeling have sent me on a search for travel companies we might collect dividends from.
The Search for Travel-Related Yield
Airlines are the most obvious place to start looking.
As part of the federal COVID-19 relief package, airlines were prohibited from paying dividends or buying back their shares. This ban just expired in September.
Earlier this month, Southwest Airlines Co. (LUV) was the first major US airline to reinstate its dividend.
The payment of 18 cents will be made the second week in January. Interesting that 18 cents is the same quarterly amount paid prior to COVID lockdowns.
Unfortunately, that's only a 1.9% yield. The company is expected to post its strongest full-year profit in three years, but that's not enough yield for me.
This move by LUV might pressure other airlines to follow suit. If this becomes the new normal, we might have the opportunity to add an airline to our portfolio in 2023.
I read an article that claimed passenger trains are slowly regaining popularity in the US. So I gave railroads a look.
But there was nothing notable in terms of dividends.
Then I turned to hotels.
Here again, nothing over a 3% yield, although there were a few names I'll add to my watchlist. We'll talk more about that in a future Dividend Digest.
Has the Younger Generation Turned to Timeshares?
I did find one "travel stock" with a worthy dividend, Travel + Leisure Co. (TNL).
Travel + Leisure touts itself as the world's leading membership and leisure travel company. They no longer use the word "timeshare," but "membership" follows the same model.
TNL's three business lines all share the same slogan, "We Put the World on Vacation."
There are a few noteworthy things about TNL:
The company has extremely high margins. The timeshare travel membership industry has traditionally needed to offer incentives to attract new members. And it can require multiple presentations to make a sale. This can lead to bloated marketing costs. But it doesn't appear that TNL has this issue.

TNL has over 833,000 owners with a 98% retention rate.

In 2022, the company has seen greater interest from Gen Xers and Millennials. For the second quarter, more than 65% of new owner sales were from these younger generations.
These are all positives to consider.
On the negative side, TNL was forced to slash its dividend in late 2020 from 50 cents to 30 cents quarterly. It has since worked to climb back to pre-COVID dividend levels.
Its current payment of 40 cents is just below the 41 cents paid in 2019. With a payout ratio under 30% there is plenty of room to grow the dividend.
Waiting for the Evidence
Before I jump into this stock I want to see TNL's full-year 2022 and first-quarter 2023 numbers.
TNL is definitely a contender for a future recommendation.
I'm still not 100% convinced travel has "normalized." But this is for sure a trend I will follow into next year.
We currently have two players in the Yield Shark portfolio that will benefit from increased travel, despite not being travel companies.
One is an oil company, but not a name you've likely heard of. It's a middleman in the energy industry that profits no matter what the price of oil does.
The other is a real estate company that owns casinos, hotels, and golf courses. These are all destinations that will profit from a rising travel trend.
I know many of you already subscribe to my Yield Shark letter. But if you don't, you can try it out risk-free by using the link here.
I hope you all have a happy and safe New Year. And I'm looking forward to the income opportunities we'll explore in 2023.
For more income, now and in the future,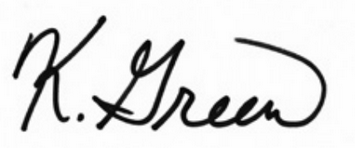 Kelly Green