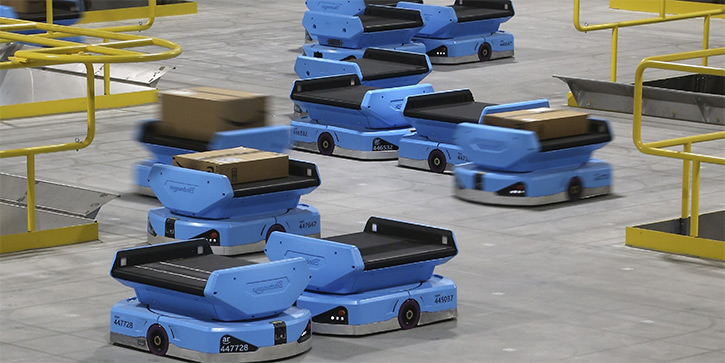 5 AI Stocks to Power Your Portfolio Higher
Robert Ross
|
|
October 28, 2020
---
It looks like a lot of my neighbors cleaned out their garages during the COVID-19 lockdowns. But I don't see strangers admiring previously loved end tables and vintage dollhouses in people's driveways.
In fact, I don't see many people on my street at all anymore. I do however notice a growing number of "for sale" items on Facebook (FB). And most of them are located nearby.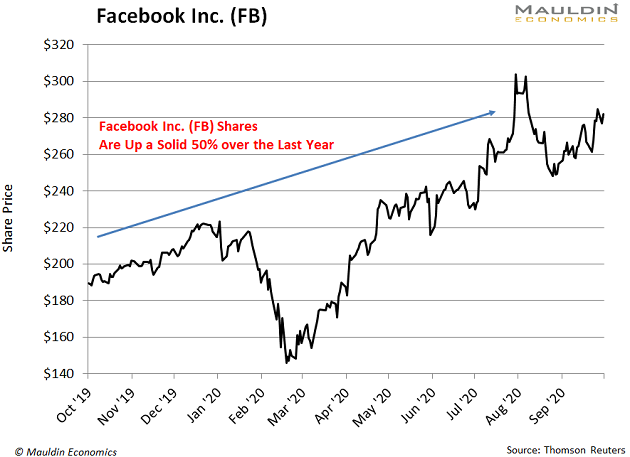 Facebook Marketplace allows individuals to post and sell items to others right on the Facebook app. Think of it like a virtual yard sale, or a Craigslist where people use their real names.
But rather than a human named Craig putting local classified ads online, Marketplace's MVP is an artificial intelligence platform called GrokNet.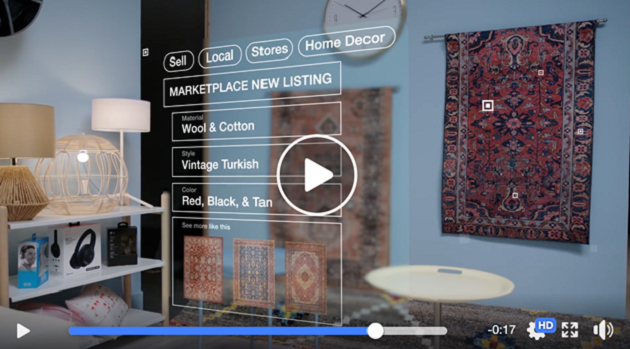 Source: Facebook
For sellers, GrokNet does just about everything but empty out your garage. This product recognition software…
Uses computer vision to scan your photos and automatically recognize your items.
Adds keywords and details to your post so it targets users who might be interested in the item.
Communicates with M, the automated assistant in Facebook's Messenger app, to find potential buyers and invite them to view your listing.
And it helps buyers and sellers bridge any kind of language, tech knowledge, or marketing savvy divide.
My mom was selling clothes on Marketplace. When she would upload a picture of a dress, GrokNet would identify the cut, color, material, pattern, style, and sleeve length—among other factors—and add it to her post.
This was all done automatically with a single picture.
This is just a small sampling of Facebook's big AI plans. Look for it to integrate GrokNet into all the company's e-commerce applications.
Facebook isn't the only technology company using artificial intelligence to move goods these days…
There's a Lot More to E-Commerce than Prime Day
E-commerce companies are investing heavily in artificial intelligence (AI).
AI allows companies to analyze data, automate processes, and squeeze out efficiencies they desperately need. And companies are investing heavily to gain an edge in the highly competitive market.
Global spending on AI systems overall is expected to reach $49.2 billion by year-end 2020. That's a 31% increase over last year, according to market-research company International Data Corp. That figure is set to hit $110 billion in 2024.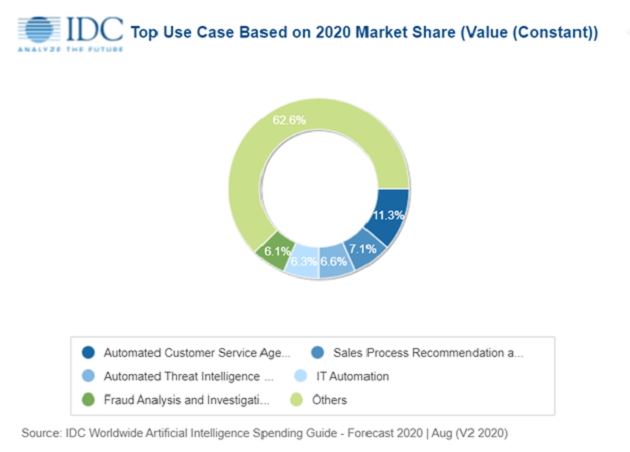 Source: IDC
One of the biggest investors is Amazon (AMZN)—the ultimate search engine for "stuff." And if you think its ads are following you all over the internet… including when you are actually using its app… you're right!
This is a form of AI known as a "recommendation engine." Companies use algorithms to analyze customer behavior on their websites and predict what the customer might like.
Jeff Bezos' chief retail rival Sam Walton—via his Walmart (WMT) empire—has become tech savvy, too.
For instance, Walmart acquired a personal shopping company called Jetblack in 2019.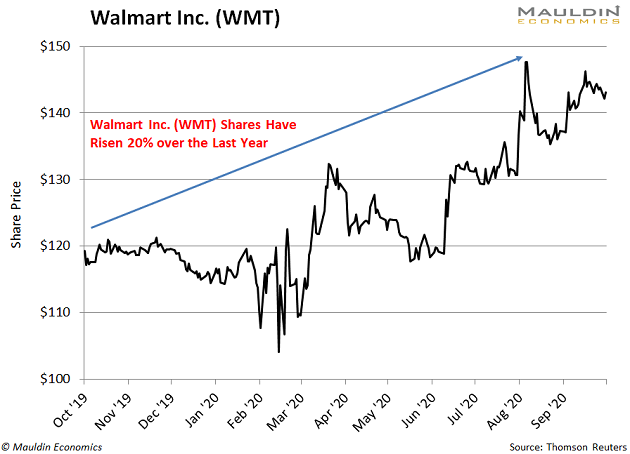 For $600 per year, the app let users order nearly anything by text message. (That's separate from its Jet e-commerce platform acquisition.)
Walmart has since wound down the program, but it gathered loads of data that will eventually use AI to power a new personal shopping service.
As for using AI to power your portfolio higher, here are…
Two More AI Companies to Consider
In the high-tech artificial intelligence space, there are plenty of ways for dividend investors to capitalize.
First on my list is Accenture (ACN). The company has been using AI platforms to improve its clients' businesses for years. For instance, ACN developed a system to improve Verizon's customer service. ACN's digital assistant program reduced Verizon's 20-minute customer calls with human agents to four-minute calls.
This improved Verizon's customer experience and created a steady revenue stream for ACN's Intelligence Platform segment. And since ACN sports a 1.6% dividend yield on a low payout ratio, it's a great way to capitalize on AI and earn solid income.
Next on my list is IBM Corp. (IBM). The company is best known for its Watson artificial intelligence computer system. While you may have seen Watson compete on "Jeopardy," it also has a day job. That is, crunching numbers on everything from weather patterns to lung cancer data at some of the world's top research hospitals.
IBM also sports a huge 5.8% dividend yield. With low debt and a stable payout ratio, this fat dividend yield looks safe for income investors.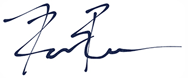 Robert Ross