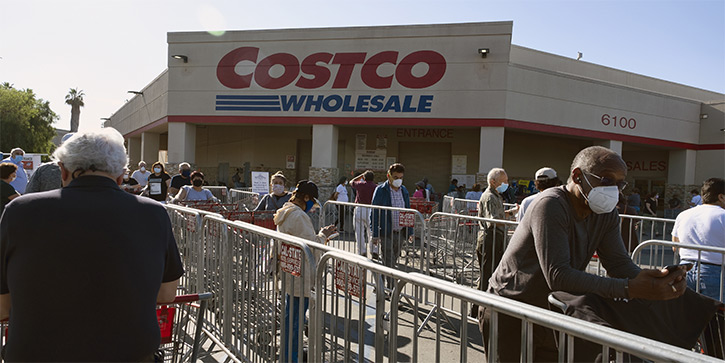 Double Your Dividend Income with These "Secret" Payers
Robert Ross
|
|
December 2, 2020
---
The Wall Street Journal called it "the largest corporate cash disbursement in history."
It was 2004, and strong demand for Microsoft's (MSFT) new operating system Windows XP and a successful launch of the Xbox gaming division drove sales up 15%.
Flush with cash, the company decided it would return $75 billion to shareholders.
Part of the plan was to boost its dividend by $3 billion to $0.32 per share, for a dividend yield of 1.2%.

But there was even bigger news. That is, a one-time dividend payment of $3 per share.
This "special dividend" catapulted Microsoft's dividend yield to 11%... nearly 10 times the company's regular dividend yield!
This special dividend was a one-time event. So, Microsoft might never pay one again. Or if it does, we won't know how much or when it's coming.
Other companies, however, have the same idea.
And it pays for investors to take note.
You Have to Be on Board to Reap the Rewards
A dividend is a cash payment to shareholders that comes from its earnings.
Many companies pay quarterly, yearly, or on some other schedule. If you bought Coca-Cola (KO) on January 1, for example, you would have collected $1.64 per share this year—four quarterly dividends of $0.41.
Income investors can depend on these dividends. They know well in advance when the payout is coming and how much they will collect.
That is a regular dividend: A "special dividend" is different.
These one-time payments are like getting a dessert "on the house" at a restaurant. You didn't have to do anything but show loyalty to the restaurant to collect this reward.
Most people think special dividends are unpredictable… but that's only true if you don't know where to look.
If you do know where to find these special dividends, they can seriously hike your dividend income.
Special Dividends Super-Size a Company's Payout
Since 2016, fewer than 2% of companies in the Russell 3000 Index paid a special dividend.
While these are rare, we have seen an uptick in special dividends in 2020.
Data from Bloomberg shows 63 Russell 3000 companies paid special dividends in 2020, up from 44 in 2019.
That's notable because this has been a historic year for dividend cuts.
At a time when so many investors are starved for income, it's nice to know that there is a little-known breed of stock can double, triple, or quadruple its dividend yield.
Like this one…
PCAR: a Dividend Story with a Bonus Chapter
You've probably never heard of PACCAR Inc. (PCAR).
The company makes trucks and parts under the brands Kenworth, Peterbilt, and DAF. The business may sound rather boring, but its dividend policy is anything but.
The company's regular dividend—which it's paid for 70 years—is a low 1.5%.
That's less than the average S&P 500 dividend yield of 2%.
But PACCAR's regular dividend is only a small part of its dividend story.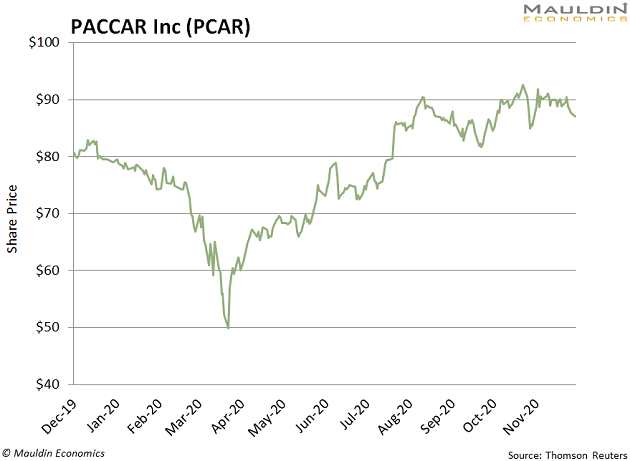 The company has a well-kept secret: It's paid a special dividend for nine years in a row.
PACCAR paid $1.28 in regular dividends last year, giving it a yield of 1.6%.
But last December, PACCAR paid a $2.30 special dividend to shareholders.
That pushed the total cash paid to shareholders to $3.58 for 2019, and the dividend yield hit 4.4%.
That's more than double the company's regular dividend yield. This handily beats the average S&P 500 dividend yield.
But PACCAR is far from the only company to do this.
COST: Its "Secret" Payouts Are Special Every Time They Happen
My goal as the editor of Yield Shark is to find safe and reliable dividend payers for my readers. In 2020, we didn't see a single dividend cut.
In fact, every one of our recommended companies increased their payout.
Income investing is my specialty. And it's why I know where to find special dividend payers.
Great businesses like Costco Wholesale (COST) pay special dividends. After an incredible year, the company paid a special dividend on December 11.
But this was not COST's first foray into special dividends.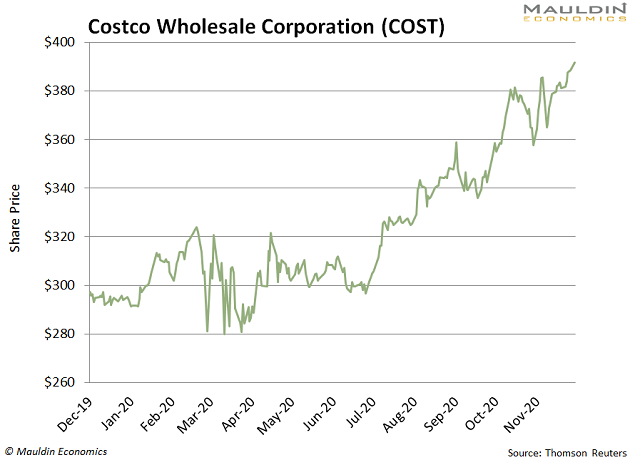 The company paid a special dividend in 2012 and 2015 as well. While these payouts are unpredictable, the company clearly has a history of these "secret" dividends.
WING: Serving Up a Double Shot of Dividends
Next on my list is restaurant franchiser Wingstop (WING). While the company sells tasty food (try the lemon fries), the company also serves up special dividends.
Wingstop is paying a $5 special dividend on December 3, to shareholders of record as of November 20.
That caused the company's small 0.4% dividend yield to surge to 4.3%!
And it wasn't the first time: The company also paid a special dividend of $3.05 in 2018.
ROL: Bugs Go Away… Special Payments Take Their Place
Last on my list is pest and termite control giant Rollins (ROL). The global insect control company had a tough 2020, and actually cut its dividend earlier this year as a precaution.
While this would exclude it from the Yield Shark portfolio, it might be suitable for those looking to capture special dividends.
Despite the cut, the company recently announced a $0.13 special dividend this month. And it wasn't the first time, as ROL paid a special dividend in 2019 as well.
Bottom line: While we can't go back in time and collect these special dividends, we do know that we can look toward regular dividend payers like these for a potential extra dose of rewards.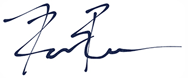 Robert Ross