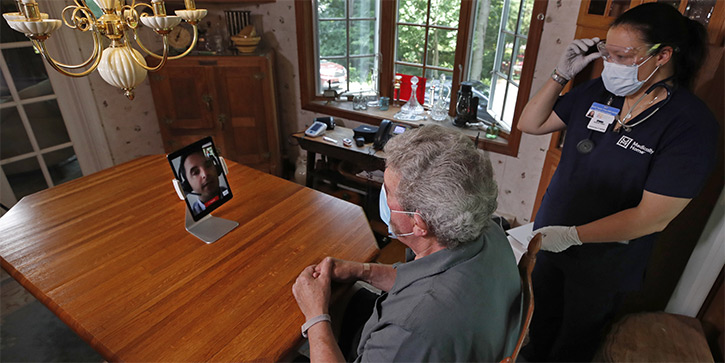 This Genie Isn't Going Back in the Bottle
Robert Ross
|
|
December 9, 2020
---
"Things are getting worse."
One of my closest friends is a doctor. "Dave" has been thrust into the fire the last 12 months as COVID-19 ravaged Los Angeles.
He's seen a lot in just the few years that he's been out of medical school. But nothing like this.
One of the things that surprises him most is how little time he spends diagnosing patients in person.
In fact, for many of his consultations, he skips the personal protective equipment (PPE). He even got to talk to one of his patients at the beach!
Turns out, this is already becoming standard operating procedure for healthcare practitioners.
The Doctor Will See You Now… Wherever You Want
Don't worry; that beachside consultation was socially distant.
In fact… they were 3,000 miles apart.
Dave's appointments usually take place in the same time zone. But when both parties are behind plastic and glass, travel is no longer an issue.
At the height of the pandemic, he was seeing up to 90% of his patients this way. That figure dropped back to "about 40%" recently.
That could soon change because patient volumes tend to spike around the holidays.
It's true that an approved coronavirus vaccine is here—the first doses were given to elderly patients in the UK yesterday.
But routine injuries and stress-related symptoms aren't going anywhere. Neither is the convenience of having the option of a modern-day house call when we need one.
That means "telemedicine" is here to stay.
These Aren't Your Grandparents' House Calls
Telemedicine, or telehealth, is exactly what it sounds like—a visit between a patient and a clinician that happens without both parties being in a clinical space.
If you've had a consultation with your doctor over the phone or video-conferencing software, you've used telemedicine.
But unlike a regular audio or a Zoom (ZM) video call, no random person or hacker can drop in, uninvited.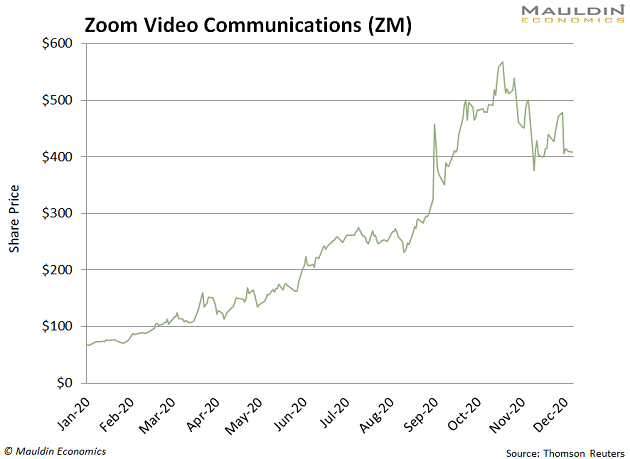 Rather, these are specialized HIPAA-compliant conferencing tools.
In the aftermath of the COVID-19 pandemic, telemedicine services have been thrust into the limelight. However…
The virtual treatment of patients was long seen as a viable option to deliver medical care to people in underserved areas.
With a smartphone, computer, or some other internet-connected device, at-risk patients can consult with their physicians without setting foot in a hospital.
That's why we saw non-urgent telemedicine visits rise by an amazing 4,345% between March 2 and April 14… and 683% for urgent care.
Telemedicine was around before COVID-19. But we've seen how a pandemic changes the way we work, eat, and live.
Now, it's changing the way we manage our health… for good.
The Telehealth Genie Isn't Going Back in the Bottle
Polls from IT vendor Sykes showed 75% of those surveyed would consider using telemedicine to be remotely screened for COVID-19. The same survey showed 66% were more willing to try telemedicine.
The data supports my friend's observation that the feverish growth has slowed. But that doesn't mean this trend is on bedrest.
In fact, all my research tells me that virtual healthcare is readying for a sustained run higher.
According to research firm Frost & Sullivan, telemedicine services are expected to grow 38% per year through 2025: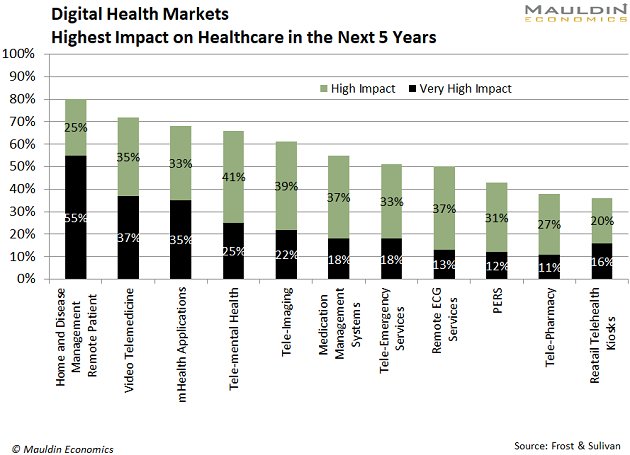 That's a sevenfold increase in only a few years. And it's showing up in stock prices for companies like Teledoc (TDOC):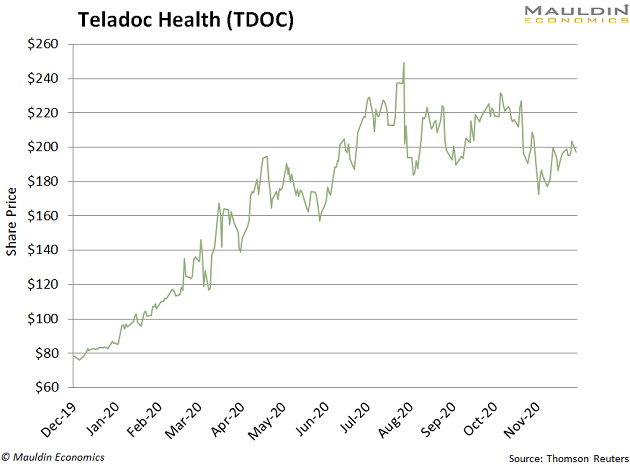 TDOC doesn't pay a dividend… but the biggest telehealth beneficiaries do.
Insurers Collect Cash… and Return Some of It to Shareholders!
Only 24% of American hospitals had telemedicine programs in January 2020.
Then in March, Congress passed a rescue package that included $200 million to help hospitals establish remote care.
US authorities also waived telemedicine restrictions related to government-sponsored Medicare, which has 65.2 million beneficiaries.
This is setting off a domino effect within the $3.5 trillion US healthcare market.
Since March, some 10 million people on Medicare have used telehealth services. This includes video chats, telephone calls, and other remote visits.
And think of all those people who said they hadn't tried virtual visits yet but were open to getting virtual care.
Naturally, this revolution will impact health insurers, many of which pay healthy dividends.
Boost Your Income with These 2 Telehealth Payers
Longtime readers know my goal is to provide you with safe and reliable dividend-paying stock ideas. After all, if the dividend isn't safe, that could be a sign of bigger problems to come.
Even though 2020 was the worst year for dividend payers in a decade, every position in my premium service Yield Shark saw its payout maintained… and increased.
That's a testament to my research and my proprietary Dividend Sustainability Index (DSI).
The DSI gauges whether a dividend is safe. It looks at key dividend-related metrics to test whether a company can maintain its payout.
This pair of dividend-paying telehealth stocks passed my DSI test with flying colors…
UnitedHealth Group (UNH)
UNH is the largest health insurer in the US.
The company's massive scale means it can deploy telemedicine services across its varied insurance offerings.
That means big savings. It also frees up more cash for its relatively small (but safe!) 1.5% dividend yield.
CVS Health (CVS)
While not a traditional health insurer, CVS has ample exposure to managed healthcare through its 2018 acquisition of Aetna.
And since the company pays a solid 2.7% dividend yield on a low payout ratio, it's no wonder it scored high on the DSI.
I actually have one more dividend-paying health insurer. Not only is it my top pick to benefit from the telemedicine revolution, but it's already up 20% since I introduced it to Yield Shark readers in August!
If you want this pick, plus even more stocks that score high on my DSI, click here now.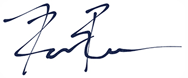 Robert Ross