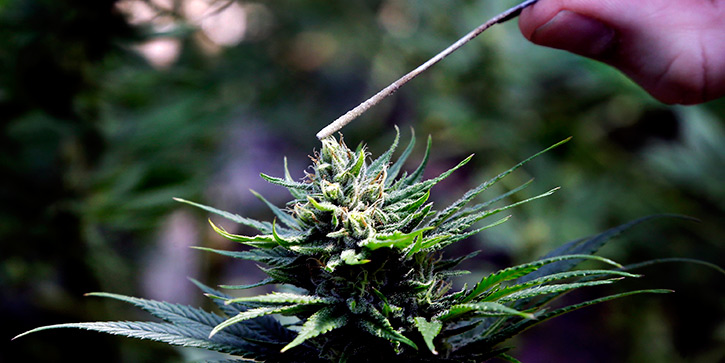 Here's the Safest Way to Profit from the Global Cannabis Boom
Robert Ross
|
|
November 21, 2018
---
That's a quote from Jeffrey Zucker. He's the president of Green Lion Partners, a business strategy firm focused on the cannabis industry.
He's talking about the recent resignation of US Attorney General Jeff Sessions.
Sessions was a well-known critic of cannabis. Once, he even said that cannabis is "only slightly less awful" than heroin.
But his opinions were out of touch with the American public.
According to Pew Research, 62% of Americans believe cannabis should be legal. Medical cannabis is already legal in 33 states.
Clearly, the US electorate is pro cannabis legalization. And having Sessions as acting attorney general was a major source of uncertainty for US cannabis companies.
As you might expect, the cannabis market cheered his resignation.
In fact, the Canadian Marijuana Index jumped 7.1% on the news.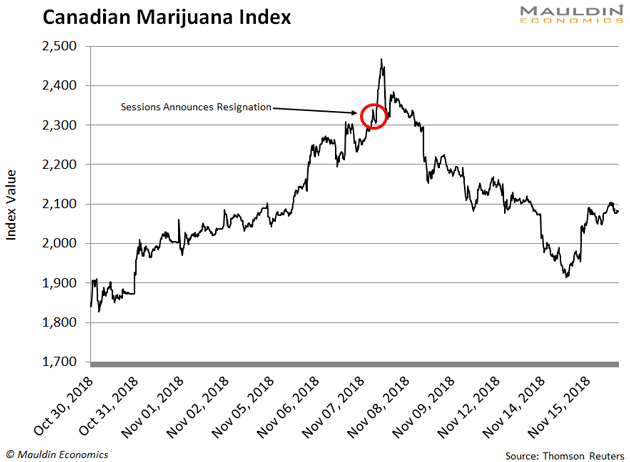 With Sessions gone, it won't be long before we hear talk of legalization in the US. Canada beat the US to the punch, enacting full legalization last month.
There are a couple of ways to invest in cannabis stocks. You can go the high-risk route and buy individual cannabis companies.
If you do that, be prepared for extremely high levels of volatility.
But there's another way. I found a low-risk backdoor into the cannabis market. There are well-known, big-brand companies that have partnered with smaller cannabis companies that specialize in cannabidiol, or CBD.
Watching an Industry Bloom
Most cannabis investors are betting on companies investing in tetrahydrocannabinol, also known as THC.
This is the part of the cannabis plant that gives you a "high."
But the safest opportunity is in companies that focus on non-psychoactive CBD.
CBD is derived from the cannabis plant.
The non-intoxicating extract can treat many ailments. These range from epileptic seizures to ADHD, anxiety, insomnia, and inflammation.
CBD is legal or has special laws that regulate its sale in 47 states.
And the market is still in its infancy. In 2017, the CBD market was valued at $200 million. By 2020, market research firm Statista expects this market to be worth $2 billion.
That's a 900% increase.
The market is forecast to be worth $20 billion in 10 years.
The outlook for CBD is bullish. But I wanted to get an expert opinion before recommending it to my readers.
I was in Medellin, Colombia on a fact-finding mission at the time. And I happened to have a contact at one of the country's largest legal cannabis companies in my rolodex.
Not Your Father's Colombian Grow House
"Everyone's focused on THC. But the real opportunity is in CBD."
That's a quote from the chief operating officer of one of Colombia's largest private cannabis companies. Let's call him Michael.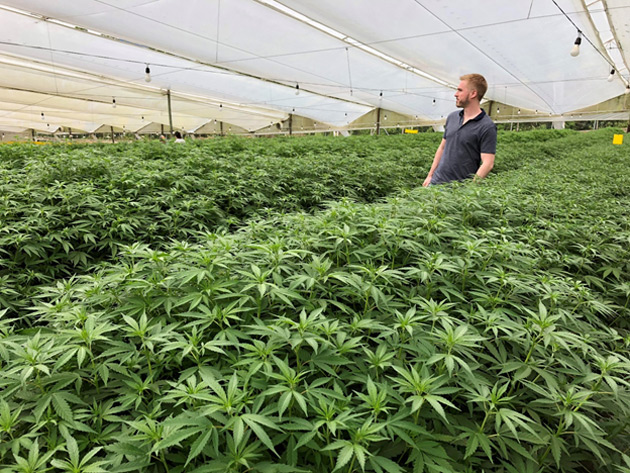 Robert Ross, Rionegro, Colombia
During our meeting we covered every angle of the cannabis market. But Michael was really excited about CBD.
He told me how you can extract THC or CBD from the marijuana flower and make oils, edibles, tinctures, creams, and—of course—smokable marijuana.
But THC has only one use: getting high.
On the other hand, CBD has many uses. One that's often overlooked is enhancing mental focus and reducing inflammation.
In fact, he noted the World Anti-Doping Agency recently removed CBD from its banned substance list. They did this because it truly helps athletes recover faster.
We talked about the many uses for CBD. One that stood out to both of us was the beverage market.
You could make a CBD-infused beer, or a CBD athletic drink.
Think of it as the marriage of 5-Hour Energy and Gatorade.
And major beverage companies are doing just that.
Cannabis Goes Mainstream
Money and interest from the beverage industry have added a new plot line to the cannabis growth story.
At the moment, there are three major beverage companies exploring CBD-infused beverages.
The first is Molson Coors Brewing Co. (TAP). News broke in August that the company would partner with Hexo Corp. to develop a CBD-infused beverage for the Canadian market.
According to Molson CEO Mark Hunter, the Canadian cannabis beverage market is worth $2.5 billion.
But they aren't the only ones taking an interest in this growing market.
Corona brewer Constellation Brands, Inc. (STZ) announced a $3.8-billion investment in Canopy Growth, the world's largest cannabis company.
But the most surprising company on this list is Coca-Cola Co. (KO).
The iconic American company has been in talks with Aurora Cannabis to create a CBD-infused beverage.
Coca-Cola executives claim they are tapping into the surging market as its traditional sales slow. They also note how CBD-infused drinks could ease inflammation, pain, and cramping.
Clearly, the beverage industry has taken note of the CBD market in a big way.
Unlike cannabis-only companies, these beverage companies are not beholden to one volatile market. That said, they have the size and scale to roll out the first mainstream cannabis product.
So if you want a low-risk backdoor into the legal cannabis market, the beverages industry is the clear avenue for you.