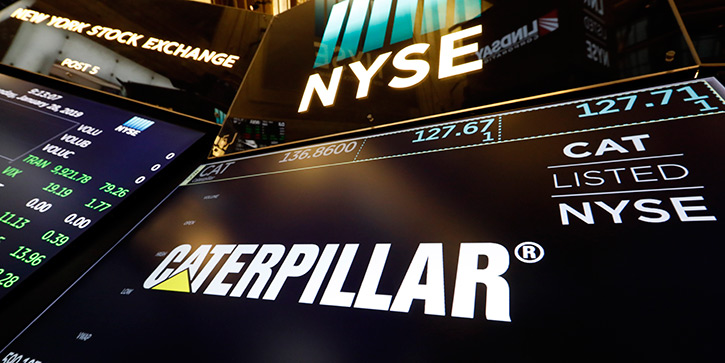 Juice Your Income with Wall Street's Secret Dividends
Robert Ross
|
|
January 30, 2019
---
The Wall Street Journal called it "the largest corporate cash disbursement in history."

It was 2004, and Microsoft was one of the biggest companies on the planet.
And they had a great year.
So great, that the company decided it would return $75 billion to shareholders.
Part of the plan was to boost its dividend by $3 billion to $0.32 per share.
That was a dividend yield of 1.2%.
But the bigger news was the one-time dividend payment of $3.00 per share.
This "special dividend" catapulted the dividend yield to 11%!
It was nearly 10 times the company's regular dividend yield.
Special Dividends Can Yield Massive Profits…
Microsoft isn't the only company that makes cash payouts like this.
There's a little-known breed of stocks that double, triple, or quadruple their dividend yield—and they do it nearly every year with a "secret" dividend.
You won't see this secret dividend shown as part of company information when you get a stock quote.
But if you know where to look, it can be very profitable for investors.
What's So Special About Special Dividends…
A dividend is a cash payment to shareholders made by a corporation.
A company uses part of its earnings to make the payment.
Many companies pay a dividend every quarter or once a year.
I'm sure most of you own stocks that pay a small dividend every quarter.
Among this group are big blue-chip stocks like Coca-Cola Co. (KO).
See, Coca-Cola has paid—and raised—its dividend every year for 55 years.
If you had bought shares of Coca-Cola on January 1, 2018, you would have been paid $1.56—four dividends of $0.39—last year.
Investors—especially income investors—expect to get paid these dividends. The company announces well in advance when and how much they are going to pay you.
That is a regular dividend. A "special dividend" is different.
Special Dividends Can Double Your Dividend Income…
Some companies pay special dividends.
Unlike a regular quarterly or annual dividend, a special dividend is a one-time payment.
It's like getting a dessert "on the house" at a restaurant. You didn't have to do anything but show loyalty to the restaurant to get this extra "bonus."
Special dividends are a reward for a company's shareholders.
Most people think special dividends are unpredictable.
This is only true if you don't know where to look.
If you do know where to find these special dividends, they can seriously hike your dividend income.
-

| | |
| --- | --- |
| | Get the map for profiting from the Chinese economy at the SIC 2019. |

-
Regular Dividends Only Tell Part of the Story…
You've probably never heard of the company PACCAR (PCAR).
The company makes trucks and parts under the brands Kenworth, Peterbilt, and DAF.
The business may sound rather boring, but its dividend policy is anything but.
The company's regular dividend—which they've paid for 70 years—is a low 1.9%.
That's less than the average S&P 500 dividend yield of 2.0%.
But PACCAR's regular dividend is only a small part of its dividend story.
The company has a well-kept secret. It has paid a special dividend for eight years in a row.
PACCAR paid $1.09 in regular dividends last year giving it a yield of 1.9%.
But last month, PACCAR paid a $2.00 special dividend to shareholders.
That pushed the total cash paid to shareholders to $3.09 for 2018, and the dividend yield hit 5.0%.
That's more than double the company's regular dividend yield and handily beats the average S&P 500 dividend yield.
But PACCAR (PACR) is far from the only company to do this.
Digging Deep to Find Massive Dividends…
My goal as the editor of Yield Shark is to find safe income opportunities for investors.
I've researched income investing for years.
And that research has paid off in multiple ways, like knowing where to find companies that pay special dividends.
Special dividends don't show up in most online financial data.
I use Morningstar for much of my stock research.
This is what they have listed for PACCAR's dividend history:

Source: Morningstar
For 2018, the record shows the company paid $1.09 in regular dividends.
But there's no mention of the $2.00 special dividend.
PACCAR is one of my favorite "secret dividend" companies.
But I like another company even better.
There's One Company That's a Best of Breed Dividend Payer…
Part of investing is knowing where to look for opportunities.
And after researching special dividend companies for over a decade, I know exactly which rocks to turn over.
I'm a big fan of one company in particular.
Like PACCAR, the company has paid a hefty special dividend every year since 2014.
On average, this payout has more than doubled the company's dividend yield.
But I can't give this stock away to you today.
I always save my best income investing ideas for my Yield Shark subscribers.
And this is certainly one of my best.
So if you'd like to learn about this company and 12 other buy-rated stocks, click here.