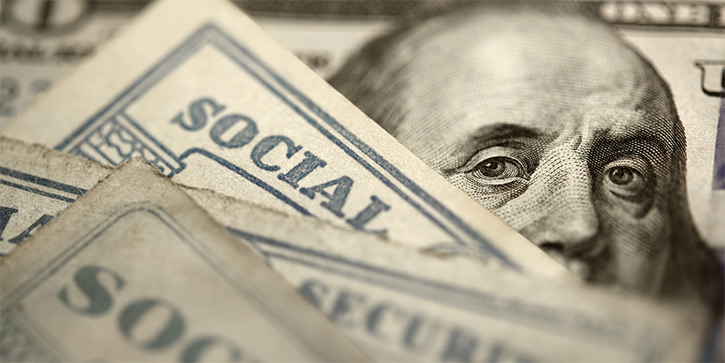 5 Stocks to Protect Your SS Data (and Deliver Big Gains)
Robert Ross
|
|
September 30, 2020
---
Imagine you are working at your desk and this message flashes before your eyes.
"You need to pay me $200,000 or else I'll release every Social Security number in your company's database."
Your mind races and your pulse picks up. Fight or flight kicks in.
You try to take a screenshot to send via Skype (MSFT), Slack (WORK), or Zoom (ZOOM) to someone, anyone who can help.
But your computer is locked, and all you can see is this anonymous message.
Suddenly it becomes clear…
You've Been Hacked!
And unless you pay the ransom, your data will be sold on the digital black market.
Whoever buys it can open bank accounts… embezzle your benefits… even steal your identity.
That's what's happening all over the country right this very moment.
Just last week, a hacker published thousands of Social Security numbers, retirement paperwork, and other private information from the largest Las Vegas public school district.
That comes on the heels of the Magellan Health "ransomware" attack where 365,000 patients had their medical records leaked.
These "ransomware" attacks are becoming more common… and more expensive… as hackers take full advantage of the pandemic.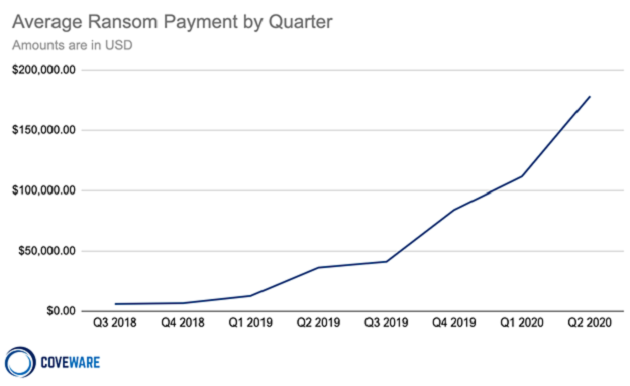 Credit: Coveware
Coveware, a ransom negotiating firm, reported an increase in average ransom payments to $178,000 in the second quarter of 2020. That's up 60% from Q1.
But with so many people online due to COVID-19, hackers smell blood in the water. They know there are people with easily guessed passwords… companies with security holes that have gone unpatched for years… and near-unlimited opportunity to cause trouble.
And that spells an opportunity for cloud security companies.
Storming the Cloud
With so many people unable or unwilling to go into their offices, schools—even their banks—people have their heads "in the cloud" more than ever.
And they bring their passwords, credit cards, and even their Social Security numbers with them.
When I refer to the cloud, I'm talking about technology you use every day. Every time you pull up a picture from your Google (GOOGL) Drive... load a website from Amazon's (AMZN) Web Services… or stream a Disney (DIS) movie… you are sending and receiving data through the cloud.
According to cloud computing company Cloudflare (NET), cloud computing demand rose 50% in March.
At this rate, market research firm Global Forecast expects cloud computing demand to grow 29% per year through 2023.
While that's good for cloud computing companies, it means hackers have more opportunities than ever to reach into your virtual pockets and pull out sensitive data to potentially use against you.
It's a Matter of When, Not If, You Get Hacked
That's why the cloud security industry is booming.
Global spending on data security is expected to hit $174 billion in 2022, up 33% from today:
As big data only gets bigger, cloud-based security grows even faster.
This is natural because e-commerce, online learning, and remote work have gone into hyper-growth mode in 2020. With such robust demand for cloud security, it's no surprise the industry is expected to grow 156% by 2023.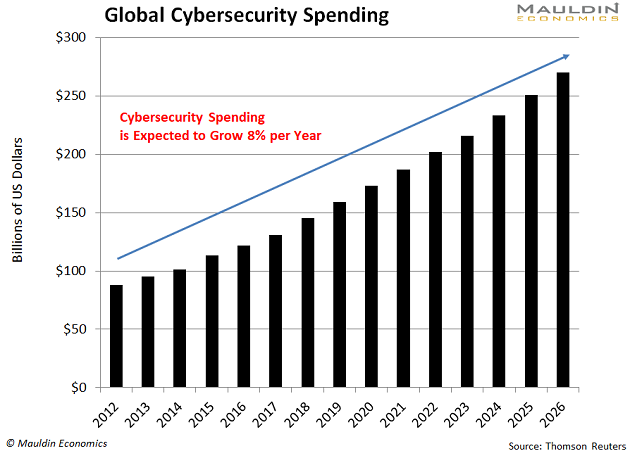 That includes companies like Okta (OKTA), which saw its share price nearly double this year: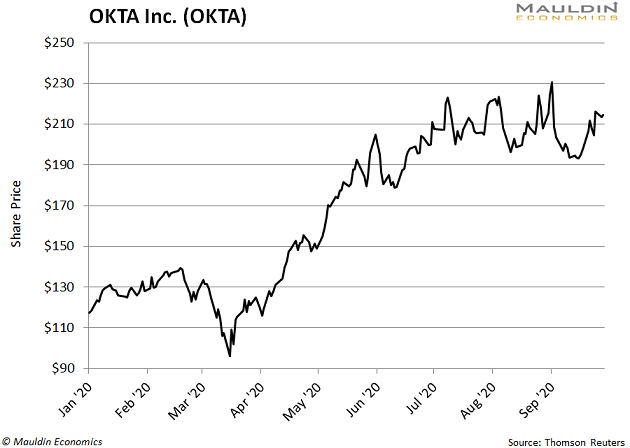 The company grew a very respectable 43% last quarter on the back of higher cloud security demand.
And they're not alone: Pure play cybersecurity company Palo Alto Networks (PANW) has seen a similar sales surge since the pandemic: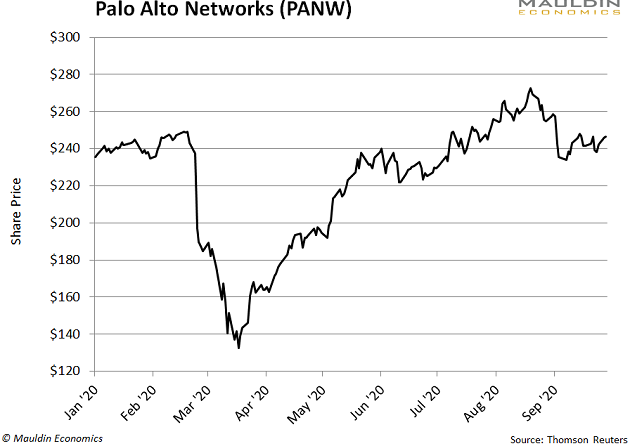 But you know how much I like dividends. And Okta doesn't pay one.
However, I can name three cloud security companies that do… and they're growing, too. Their dividends AND their cloud businesses!
3 Cloud Security Companies That Offer Safety, Too
Companies that pay safe and reliable dividends in rapidly growing industries are a good idea for any income-focused portfolio.
And when it comes to cloud security companies, these rise to the top of my list…
While known for their laptops, Hewlett Packard Enterprise (HPE) is a solid player in the cloud security market. The company's "hybrid-cloud ecosystems" in its IT infrastructure segment has been driving sales this year.
The stock has underperformed in 2020. But since HPE's 5% dividend yield scored an 86/100 on my proprietary Dividend Sustainability Index, this huge dividend isn't getting cut anytime soon.
Next on my list is IBM Corp. (IBM). The 109-year-old company has broad exposure to the red-hot technology market.
Big Blue controls 90% of all credit card transactions and 50% of the world's wireless internet connections. On top of that, it generates lots of sales from cloud security. So it knows a thing or two about securing data for individuals and corporations.
IBM also pays a hefty 5.5% dividend yield. And with a near-perfect 99/100 score on the Dividend Sustainability Index (DSI), this huge dividend isn't getting cut anytime soon.
And then there's Cisco Systems (CSCO), whose cloud security segment grew 10% last quarter on higher than expected demand.
What I really like about CSCO is the safe and reliable 3.7% dividend yield. With a low payout ratio, low debt, and strong cash flows, this company scored a perfect 100/100 on the DSI.
With hackers lurking in the digital shadows, you want to make sure your data is secure.
And since that trend is only going to accelerate in coming years, it's a no-brainer to add any of these dividend payers to your portfolio.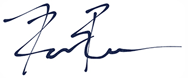 Robert Ross