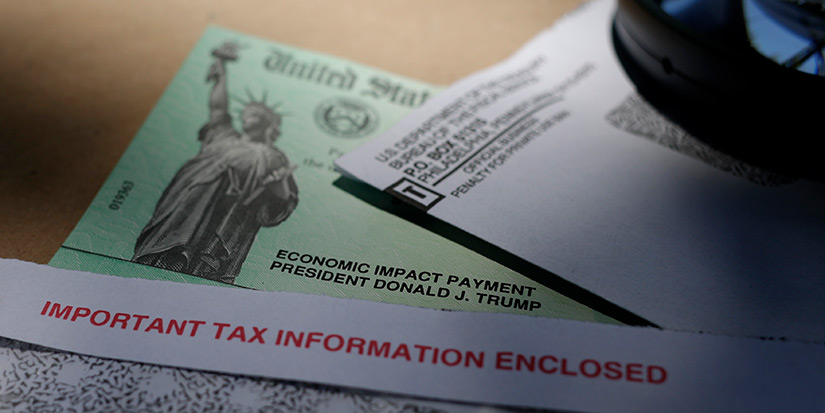 My Favorite Way to Play COVID-19 Stimulus 2.0
Robert Ross
|
|
December 23, 2020
---
More coronavirus relief is on the way.
Congress passed a $900 billion relief package for households and businesses on Monday. This includes $600 in direct payments per adult and $600 per child. That's in addition to an extra $300 per week in unemployment payments.
The first batch of payments could go out via direct deposit as soon as next week.
And the economy is ready to receive those dollars with open arms.
The latest stimulus comes after a major resurgence in COVID-19 cases over the last three months.
But we've seen this movie before.
Back in March, the US Treasury sent out $1,200 payments to all Americans to blunt the effects of COVID-19.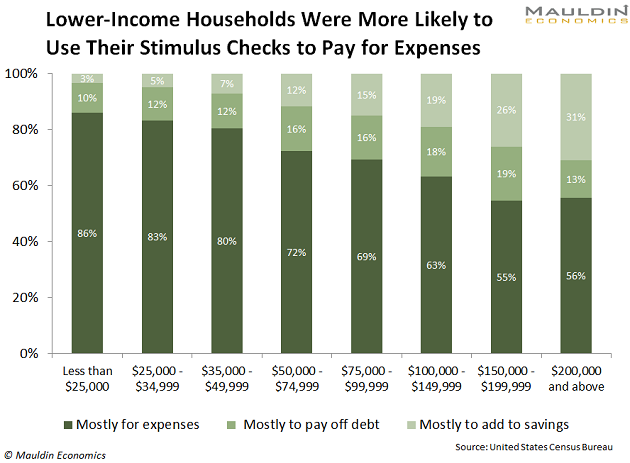 According to the Peter G. Peterson Foundation, 80% of households earning less than $75,000 per year used their checks on food, utilities, and rent.
More spending in an industry translates to more profits (and higher stock prices) for those industries.
You could create your own cash windfall by focusing on real estate investment trusts (REITs) or utilities that are likely to benefit from this new wave of spending.
Or you could take the smarter route by investing in the technology that makes digital spending possible.
The COVID Crisis Helped Usher In This Era of Digital Spending
More than 14.1 million American households are "unbanked," according to a survey taken by the Federal Deposit Insurance Corp. (FDIC) this summer.
The FDIC survey found that 19% of households bringing in $30,000 or less have access to affordable or attainable banking services. That means many of the people who need the relief the most don't have the ability to receive their funds by direct deposit or even cash a check.
The government was prepared for this. It sent out Netspend prepaid debit cards to get the initial $1,200 payments into people's hands.
This Austin-based fintech processed nearly $1 billion in coronavirus relief payments. It also reported back in April that some 25% of those funds were spent online, and more than 50% of transactions took place in grocery stores or at ATMs.
That's not to say banks are going to go out of style. But note how easy it is to bypass traditional financial establishments. This tells us that the danger of them becoming what a Citigroup (C) executive called "dumb utilities" is real.
Meanwhile, the companies that are processing the digital payments rang the register with every new digital transaction.
And these new "smart" utilities are about to do it again.
Payment Processing: The Fastest-Growing Utility on the Planet
Payment processors are extremely similar to utility companies.
Just like someone who will turn on their lights no matter what, businesses will always pay tiny transaction fees to smooth the payment process.
That's truer today than ever with the explosion in e-commerce sales in 2020. Even though the US is in recession, consulting firm Deloitte expects holiday retail sales to rise 1.5% to $1.15 trillion between November and January. But the same study shows e-commerce spending will increase 30% year over year!
More people than ever are avoiding stores and shopping from the comfort of their couches. And payment processors like PayPal (PYPL) and Square (SQ) are well-positioned to benefit.
Their platforms help you move money from your online account to businesses' accounts… seamlessly and securely. They make money every time you make a purchase from your favorite online merchants.
Just like an electric utility is the backbone of the energy grid, online payments are the backbone of the e-commerce market.
And even without stimulus money, that backbone is only getting stronger.
Online Payments Still Have a Lot More Room to Run
There are two major trends fueling online payments.
First, e-commerce spending is still only 10% of all US retail sales. Considering that COVID-19 is pushing more people to buy goods online, this trend shows no signs of slowing.
But the second is less obvious. For instance, a recent report from management consulting firm McKinsey showed that 71% of global transactions are still done with cash. That's down from 86% in 2015.
And with the coronavirus still creating an urgent need for easy, contactless, and secure payments, that figure is only going to keep dropping.
This sector was surging long before COVID-19…
Online payments saw double-digit global revenue growth (11%) for the first time in 2017. That figure grew another 6% in 2018 to hit $1.9 trillion in global revenue and should keep growing 6% annually.
At that rate, this market is expected to surge to $2.7 trillion by 2023:
And thanks to more customers shopping from home—and using online payment systems to do it—there is a lot more room for growth.
With long-term e-commerce growth plus the transition from cash to payment processors continuing, the future is bright for this sector… and for investors.
Two Ways to Profit from Online Payment Systems
PayPal and Square are far from the only players in this increasingly lucrative space.
And my Equity Evaluation System (EES) tells me they may not even be the best ones.
This model uses 100+ criteria to find the best opportunities in US stocks. Not only does my EES system get my readers into the best stocks, it also shows which "dogs" to stay away from.
Right now, it's telling me that one of the top ways to profit from the explosion in online payments is American Express (AXP).
Amex has 114 million cards circulating worldwide. But those are mainly geared toward travelers, so the stock has taken a hit in 2020. However, the company gets paid every time a cardmember pays a bill or makes a purchase, so the long-term picture remains bright. And with a 1.5% dividend yield on a low payout ratio of 25%, it's perfect for an income investor's portfolio.
Next on my EES ranking is Mastercard (MA). As the world's third-largest payments company, Mastercard processed $4.8 trillion worth of transactions in 2019. And while the company offers a mere 0.5% dividend yield, the long-term growth for the firm outweighs anything lost in dividend income.
Even with two coronavirus vaccines—and more to come— starting to hit the market, it will be many months before we get to get out and experience "business as usual" again.
On top of that, President-Elect Joe Biden has promised that the new stimulus deal is a "down payment"—which means there may be yet another round of stimulus in store next year.
So, there may never be a better time than now to "swipe right" on payment processors like American Express and Mastercard.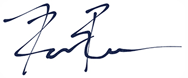 Robert Ross