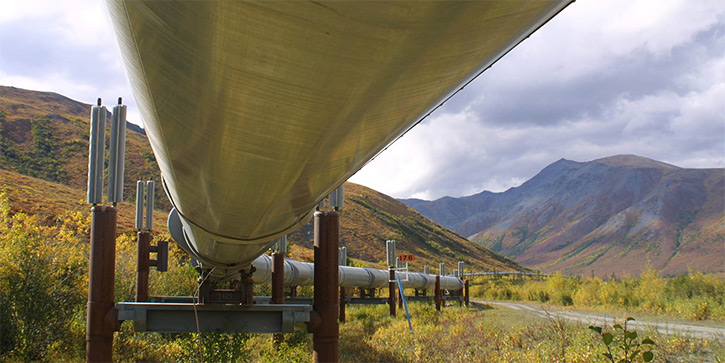 These Pipelines Offer a Gusher of Dividend Payouts
Robert Ross
|
|
July 15, 2020
---
I keep a close eye on the world's top investors. And nobody finds safe and reliable dividend payers like Warren Buffett.
But other than famously dumping airlines in the aftermath of the COVID-19 crash, the Oracle of Omaha has been famously… quiet.
His Berkshire Hathaway (BRK.A) sat on $137 billion in cash last quarter… a record cash hoard for the company.
And now, the world's greatest investor has finally found something worth buying.
$10 Billion in the Pipeline
Buffett has long said that he likes to hold cash to weather emergencies. However, he has also said he prefers to invest in businesses rather than let cash sit idle. From 2011:
"Whether the currency a century from now is based on gold, seashells, shark teeth, or a piece of paper (as today), people will be willing to exchange a couple of minutes of their daily labor for a Coca-Cola (KO) or some See's peanut brittle."
Berkshire Hathaway decided to dip its toe in the beaten-down energy sector. Specifically, the company agreed to buy Dominion Energy's (D) energy pipeline business for $9.7 billion.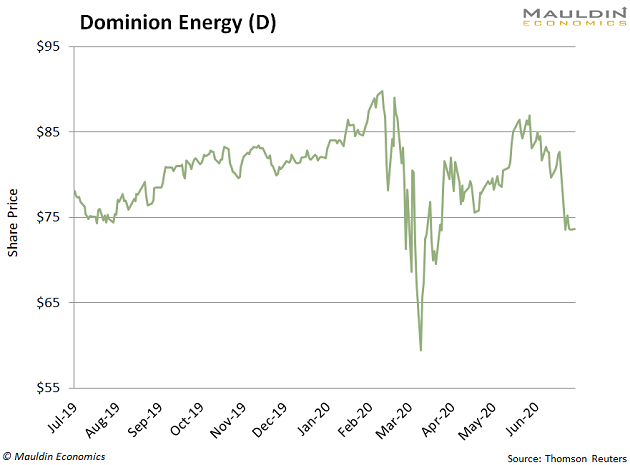 If you've blocked it out (and I wouldn't blame you one bit), the energy sector got absolutely shellacked earlier this year. Once the global economy went into lockdown, oil demand dried up overnight.
I've lived in Los Angeles for many years… we're known for our traffic. Not anymore.
These days, it takes me less than 20 minutes to drive to my sister's house in Sherman Oaks from Venice Beach. Just six months ago, that trip took a good 45 minutes.
With no one on the roads—or on rails, at sea, in the air—along with a price war between OPEC and Russia, oil prices crashed below zero.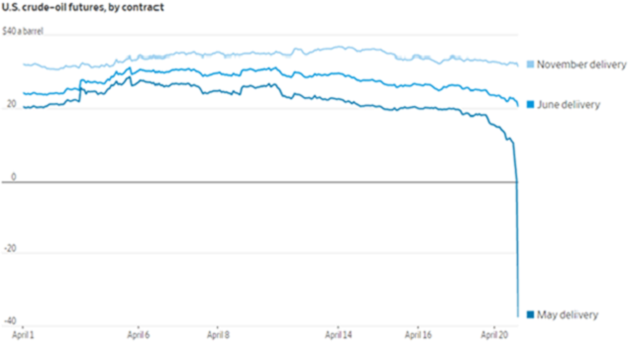 Source: The Wall Street Journal
We've seen a lot of crazy things in 2020. Oil falling to -$40 is near the top of that ever-growing list. You couldn't even give it away. Traders were actually paying people to take it off their hands!
That's where Buffett saw his next big opportunity.
His foray into this beaten-down sector fits in with another of his famous quotes…
"Be Greedy When Others Are Fearful"
The broader oil market has staged a rally since it bottomed in April. But energy pipelines like Virginia-based Dominion have struggled.
Just look at the Alerian Midstream Energy ETF (AMLP), which holds a basket of energy pipeline companies: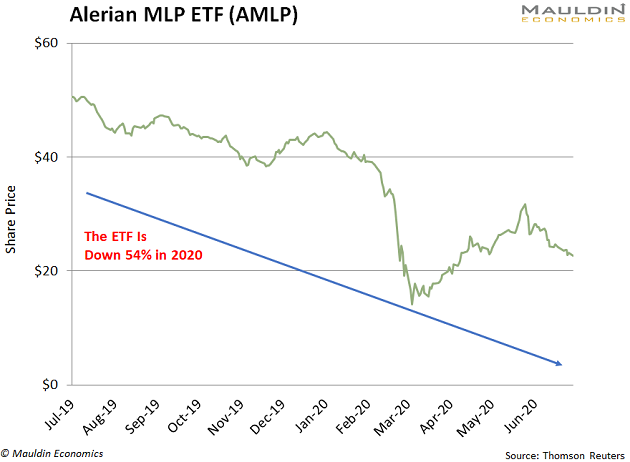 The ETF has significantly underperformed the S&P 500 in 2020, which is also underperforming. The broad-based index is down a little over 2% for 2020, but AMLP was down a whopping 47% through Monday's close.
Dominion is only down about 11.3% year to date. Buffett is indeed "being greedy when others are fearful"… and he's being smart about it.
Dividend Investors May Want to Follow His Lead
One thing about energy pipeline companies is they tend to pay massive dividend yields. Dominion pays 5%, which is certainly appealing for income investors, especially when you look at it this way:

Wait, you may say—AMLP pays a whopping 12.7% yield. But we know all too well here at The Weekly Profit that a high dividend yield doesn't matter if it's not reliable.
I use something called the Dividend Sustainability Index (DSI) to gauge whether a dividend is safe. It looks at a handful of dividend-related metrics to test whether a company can maintain its payout.
For instance, one of the most important data points is the payout ratio. This is the ratio of a company's dividend paid to earnings.
So if a company pays $1 in dividend per year and earns $2 in profit, it has a payout ratio of 50% ($1 in dividends / $2 in profit).
In Dominion Energy's case, the company paid $3.69 in dividends last year and turned $2.14 in profit. That leaves them with a payout ratio of 172%... well above the level I'm comfortable with. (More about that in a moment.)
Unlike the Barstool Sports guy Dave Portnoy, who recently said Buffett is past his investing prime, I have a lot of respect for the Oracle and think he's right about an energy sector recovery.
But I have two pipeline plays you can pick up… for a combined total of half of what you'd pay for Dominion… and with a fraction of the dividend risk!
These 2 Pipelines Offer a Gusher of Reliable Dividends
When I say a company has a "safe" payout ratio, that's typically a ratio below 80%.
One company that fits that bill is Pembina Pipeline Corp. (PBA). This Canadian pipeline company transports oil and oil sand material from Alberta all throughout Canada.
While the company has a high 7.9% yield, my DSI system suggests this dividend looks safe. The company has a three-year average payout ratio of 81%, which is right near my cutoff.
Next on my list is Keyera Corp. (KEYUF). It's another Canadian midstream company. And just like PBA, the company pays a fat dividend yield of 9.5%. And with a three-year average payout ratio of 79%, the payout looks safe and reliable.
While I'm a fan of these two companies, there's one American midstream company at the top of my list. The company has a 10% dividend yield with a low payout ratio and low debt.
In fact, the company scored a 91/100 on my Dividend Sustainability Index. I'll be telling my Yield Shark subscribers all about it in an upcoming issue. You can be among the first to learn all about it, and get timely buy and sell instructions with all the details you need to make the trade. See how you can do that here.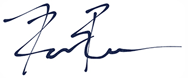 Robert Ross