Robert Ross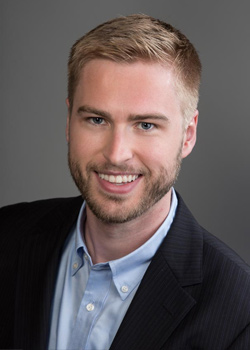 As Mauldin's senior equity analyst, Robert specializes in qualitative and quantitative analysis: the math and "smell test" parts of stock research. Having been mentored by market veterans like Grant Williams, Tony Sagami, and Jared Dillian, he rose quickly through the ranks at Mauldin Economics and is one of the youngest chief analysts in the business.
While based in Los Angeles, Robert is constantly on the move looking for new opportunities. He reports live from the front line of some of the world's most exciting markets. His unique style of boots-on-the-ground research has taken him all over the world. This includes meeting with hedge fund managers in Zurich to touring Colombia's largest cannabis farm... and everything in-between.
Robert Ross's Model Portfolio: In the Money
Robert's simple, comprehensive analysis can be read every month in the In the Money newsletter. His technical perspective allows his subscribers to earn a consistent annual income using stocks and options.
Robert is the creator of Mauldin Economics' Equity Evaluation System (EES). The EES Model is a proprietary stock selection system using 75+ criteria to find the best investment opportunities in US stocks. EES keeps investors away from the "dogs" and gets them into the up-trending companies. With EES, Robert can look at the macro forest and find the right tree.
Robert Ross's Prudent-Income Letter: Yield Shark
Yield Shark is the more conservative version of In the Money. In the Yield Shark portfolio, Robert follows extremely safe, high-dividend stocks and funds that minimize risk for subscribers. The EES model is helping him find the best assets for that mandate.
If saving for your retirement and earning solid, reliable returns are your primary concerns, Yield Shark is the right newsletter for you.
Robert Ross's Free Commentary: The Weekly Profit
You don't need pristine conditions to make money—that's the takeaway readers get from Robert Ross's free letter, The Weekly Profit. It dives deep into current US and world events, and investigates how you can leverage them to your advantage.
Squeezing "lemons" like a faltering Social Security system, the imploding Iran nuclear deal, or watered-down marijuana stocks, Robert shows you how to make investment lemonade. The stocks he recommends are safe, stable investments that you should consider adding to your portfolio.
Robert Ross's Bio
Robert is the senior equities analyst at Mauldin Economics and a core member of the portfolio management team since 2011. He has worked for Merrill Lynch and the Pelican Institute for Public Policy. He holds his Bachelor of Business Administration in Economics from Loyola University in New Orleans.
Check out Robert's latest take on the market with a model portfolio designed for consistent income in Mauldin Economics' In the Money newsletter.