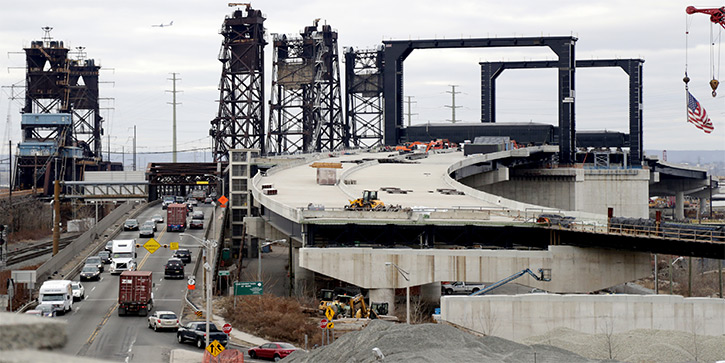 RoadBotics Is Taking Tech to the Streets
---
Dear Member,
America is falling apart!
No, that's not a commentary on politics or the economy. America itself is literally crumbling beneath our feet.
Thirty-eight percent of US bridges need some sort of repair. That's per the American Road and Transportation Builders Association. One in 13 bridges has been identified as structurally deficient.
And Americans cross these bridges 178 million times a day.
The American Society of Civil Engineers hasn't given roads a grade above a "D+" in at least 20 years.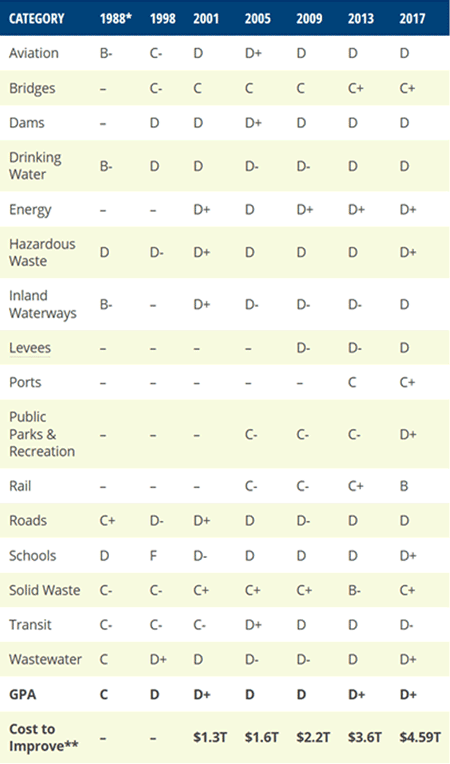 Source: ASCE
And we're sure 2021's report card will be more of the same pattern… including the addition of another trillion dollars to the estimated cost of improvements.
There is a serious backlog of road, bridge, and transit system repairs. For our safety, this needs to be addressed sooner rather than later.
To start chipping away (pun intended) at that list with the limited resources available to most municipalities, they have to zero in on the highest-priority projects.
That's especially important when there are thousands of projects to choose from in US cities with infrastructure that's a century old.
Taking Tech to the Streets… and the Bridges
Fixing our failing bridges and roadways will require a lot of prep work. There are photos to be collected, damage to be assessed, and crews to be dispatched… long before the actual rebuilding begins.
My hometown of Pittsburgh, for example, is known as the "City of Bridges." It has 446 of them—more than any other city in the world.
Unfortunately, its bridges—along with others across Pennsylvania—scored a collective "D+" on the ASCE's latest report card on the state's infrastructure.
Artificial intelligence and drones can help boost those grades.
Drones can fly under all those crumbling bridges and take lots of photos. Not a single lunch break or pound of safety gear needed.
What could take a team of humans a month could take a drone just hours or days.
Plus, once the drone is programmed, it can take the photos at set intervals in exactly the same way.
That way, wear and tear can be tracked accurately over time. And city leaders can tackle the biggest problems first while keeping a close eye on structures like roads, rails, and more—before they fall into disrepair.
Companies like IBM (IBM) have developed deep learning that allows for the identification of what are cracks… and what is just algae.
Related story: As AI Goes Deeper, It Needs This Company's Brain
There's still work to do to ensure that AI can understand the nuances of the cracks to assign them a level of criticalness.
But the day when that becomes possible is already speeding into view when it comes to road maintenance…
This Company Uses Smartphone Video to Revolutionize Road Safety
Pittsburgh-based RoadBotics is working to automate inspections of roads and infrastructure like, you guessed it, bridges.
These inspections can then generate actionable data about road networks. This includes the identification of individual distresses like potholes and cracking.
Related story: 4 Data Trends That Will Digitally Transform the 2020s
The company was spun out of Carnegie Mellon University's Robotics Institute in 2016. Since then, it has assessed the road quality in over 200 communities across 34 states and 14 countries.
By monitoring the status of roads accurately, it aims to save time for workers and money for taxpayers.
The first step is to collect video data.
This isn't done by outfitting a vehicle with fancy sensors. RoadBotics has made it easy to mount a smartphone to any vehicle's windshield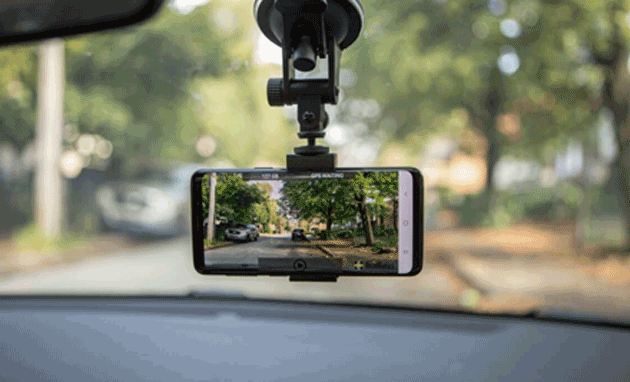 Source: RoadBotics
Trash trucks and utility vehicles, for example, can easily collect data on their everyday routes. RoadBotics' proprietary software platform, however, ignores faces, license plates, and other sensitive personal data.
All this data gets fed into an AI-powered algorithm. It classifies three-meter segments of road and color codes them depending on the damage.
This AI looks for cracks, potholes, manhole covers, curbs, even debris. And you don't have to be a civil engineer to understand how it works…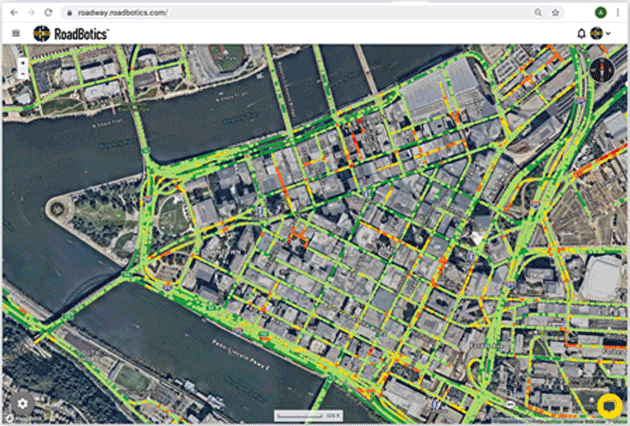 Source: RoadBotics
Governments can provide a map that RoadBotics will digitize for them. By displaying red, yellow, and green sections on a map, it becomes easy for anyone—from field operator to citizen—to use without any prior training.
Plus, since RoadBotics uses GPS and routing programming, it can also be used to generate custom snowplow or garbage-collection routes.
Early Investors Want to Go Where RoadBotics Leads Them
Last year, the company closed a $7.5 million Series A investment round and has raised $11.4 million in venture capital to date.
But like so many great companies right now, RoadBotics is not public… yet. We can see that it is interested in raising funds, so it's only a matter of time to take that to the big leagues.
We'll be keeping an eye on this technology and other future opportunities. We want them on our radar so that when it (or a potential competitor) does go public, we're ready to act.
Related story: Meet the Startup Eyeing Google's Crown
Until then, you can start collecting gains via the First Trust Nasdaq Artificial Intelligence and Robotics ETF (ROBT). This ETF is designed to track the performance of companies in AI, robotics, and automation.
All of ROBT's holdings are enablers, engagers, or enhancers in these fields. Fifty-one percent of the companies represented are in the US, 14% in Japan, and the rest are spread out over the rest of the world.
I like this one in particular because, although it includes some big names, each of them account for less than 1% of the holdings. This isn't always the case for these ETFs.
This means that you're actually getting exposure to the smaller companies working in the field that are primed for greater profit potential.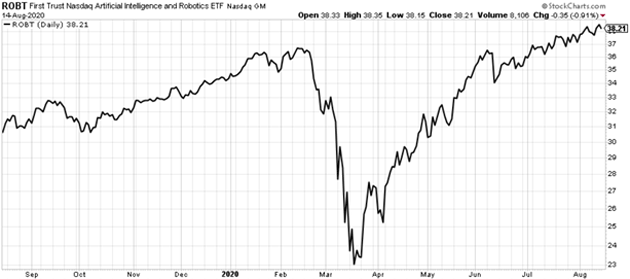 Source: StockCharts
There's also still room to get into ROBT at a fair price. Investors have noticed the potential here at $38 and change, but they have yet to run up the price to overbought levels.
AI and big data will be key in filling the logistical potholes that plague our infrastructure. More importantly, the work that companies like RoadBotics do will pave the way to "smart" roads and highways and the connected/autonomous cars we will drive on them.
We have a lot to be excited about. I'm sure you agree. (Tell me here.)
In the meantime, we have plenty of ways to invest in that future. And as these companies reveal themselves to us and/or go public, you will be the first to hear about them.