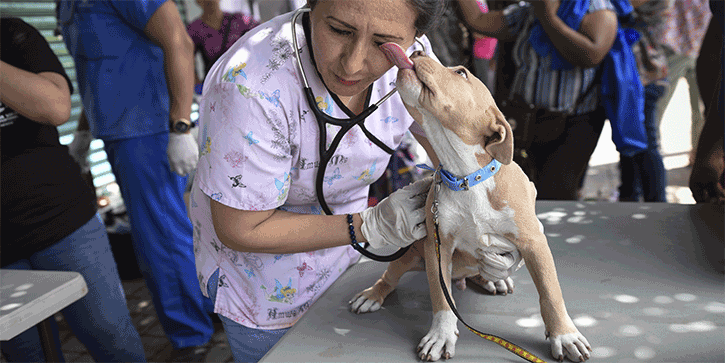 America's Pets Have a $15 Billion "Drug Habit"
Robert Ross
|
|
February 5, 2020
---
Let's do a thought experiment.
Imagine the economy slows, your budget gets pinched, and you have to dip into your emergency fund to pay your regular bills.
If that happened, would you stop buying your dog's heartworm medication?
Of course not.
You love your pet! She's "part of the family." And you're going to keep her healthy and fed—pretty much no matter what.
Most of America's 85 million pet owners feel the same way. This makes pet care stocks very resilient.
Longtime readers of The Weekly Profit know we've been following this trend for a while. I wrote about UK pet care titan Pets at Home Group plc (PAHGF) last June. Its stock has climbed 53% since.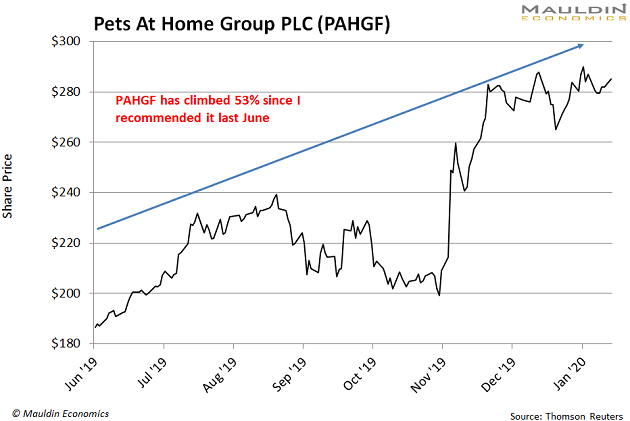 Then I recommended veterinary supply company Patterson Companies, Inc. (PDCO) in October. It's jumped 28% since.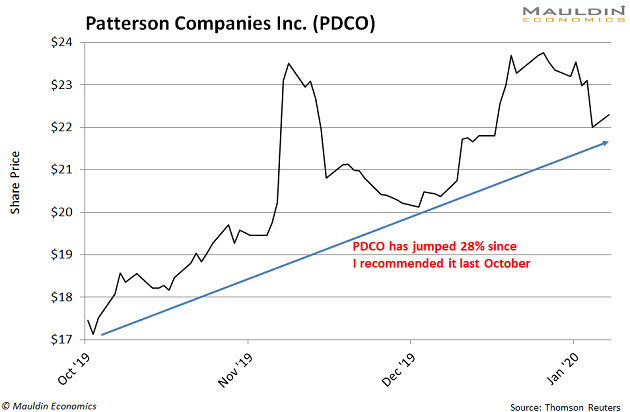 I'll share three more ways to ride this trend in a moment. But first, let me explain why I'm so bullish on pet stocks.
Veterinary Spending Is Growing Twice as Fast as GDP
I mentioned earlier that around 85 million US families own a pet, according to the National Pet Owners Survey. That's 67% of US households.
This figure has climbed around 2% annually since 2011. But spending on pets has jumped almost 5% annually.
Spending on veterinary care is growing especially fast. It shot from $7.1 billion in 2001 to $19 billion in 2019. For perspective, that's nearly twice as fast as US GDP growth over the same period.
And there's more…
Pet care spending even grew during the last two recessions: 29% during the 2001 recession, when the overall market tanked 50%; and 17% during the 2008–2009 recession, when the market plummeted 56%.
You can see the steady increase in pet care spending in the next chart.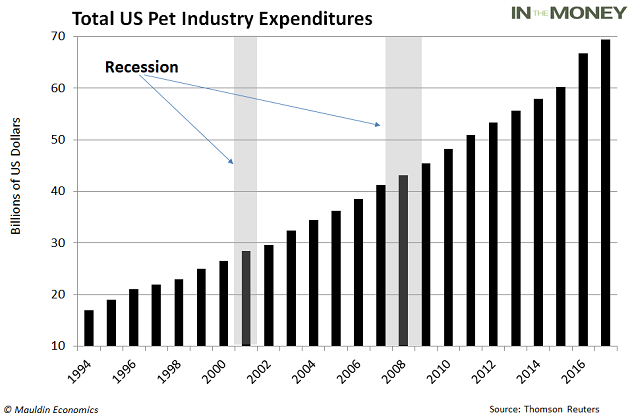 This all points to a solid, recession-proof industry.
It means pet care companies enjoy predictable cash flows and sales growth, even when the economy flounders.
It also means stable share prices for stockholders when they're looking for it the most.
The New Way to Build a Family
Part of the reason for the jump in pet ownership and spending is demographics.
Millennials—born between 1980 and 2000—are marrying later, reports the Institute for Family Studies (IFS). And they're turning to pets for company.
Millennials make up 25% of the US population. But they own 35% of all pets, making them the largest pet-owning cohort in the country.
Aging Baby Boomers and empty nesters are also filling their homes with pets.
In 2007, only 34% of adults over age 70 owned pets. But by 2016, the year Boomers started turning 70, that figure had jumped to 41%.
At this point, fewer than half of America's 75 million Baby Boomers have reached their 70s. So the "dog mom" generation still has plenty of room to grow.
And these folks spend a lot on their pets.
The Fastest Growing Area in Pet Care
Dog owners spend an average of over $1,200 a year on Fido. That's expected to increase 20% by 2025. So companies that cater to these "dog moms" should continue to thrive.
Overall, US pet spending has climbed every year since 1994. And it's grown 4.6% annually over the last 10 years—or three-times faster than overall consumer spending.
This all makes sense. Remember, pets are "part of the family" now. Their owners scale back on other things before downgrading to cheaper pet food or cutting back on supplies.
This is especially true for the $15 billion pet medication industry. Sure, you might bathe your dog at home instead of spending on a professional groomer. But you're not going to forgo your pet's medication… and the numbers prove it.
Pet medication sales are accelerating much faster than overall pet spending.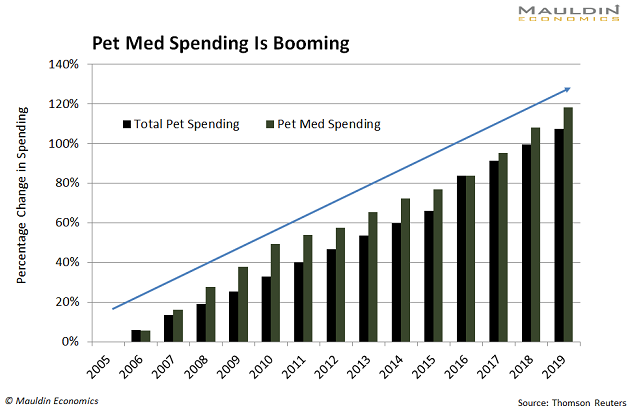 The pet medication market will be the highest-growth area of the pet care industry for the next decade, reports market research firm Packaged Facts. It expects new products for flea and tick prevention as well as itch relief to drive sales.
And there are plenty of ways for us to profit from this trend…
Three Pet Care Stocks to Buy Now
You're probably familiar with the first company on my radar: PetMed Express, Inc. (PETS).
PETS is a leading nationwide pet pharmacy. The company markets over 3,000 prescription and non-prescription medications for dogs and cats directly to consumers.
Last time we talked about PETS was after it surged 46% in one day.
I'd recommended the stock a few months earlier. But now that it's digested those gains and found a steady trading range, PETS is back on my buy list.
With a 4.3% dividend yield on a low payout ratio and no debt, PETS is a great addition to any income investor's portfolio.
I'm also excited about global pharmaceutical company Merck & Co., Inc. (MRK). It's not a pure pet care play, of course. But the company generates about 10% of its sales from its pet division.
Merck also pays a solid 2.8% dividend yield. And, considering the company has a low payout ratio and it's increased the payout for 8 years, I expect its dividend to keep growing.
Dechra Pharmaceuticals plc (DPHAY) rounds out our list. The UK company sells pharmaceuticals for dogs, cats, and other animals.
Dechra pays a small 1.6% dividend yield, but its stable payout ratio means those income payments won't stop anytime soon.
Pet meds is a lucrative niche of a safe and stable industry. Yes, it's "boring," but it should keep handing you income no matter what's happening with the economy or the rest of the market—exactly what we like to see.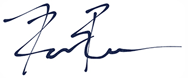 Robert Ross