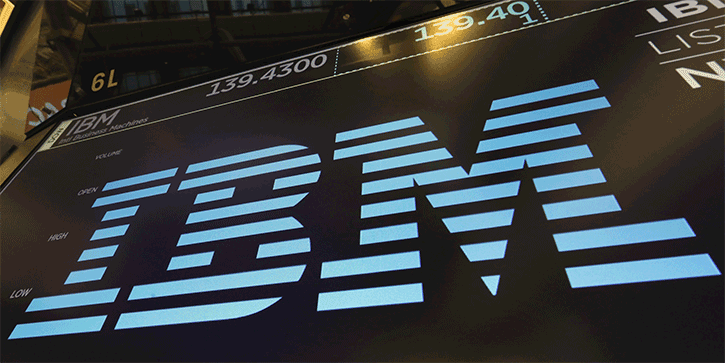 Profit from Blockchain Like a Swiss Billionaire
Robert Ross
|
|
January 8, 2020
---
I'm sure you've heard of the digital currency bitcoin.
But you might not know about the technology that makes it possible. It's called blockchain.
You can think of blockchain as a revolution in recordkeeping. For bitcoin, the blockchain records and saves every transaction ever made. But blockchain's unique recordkeeping capabilities have millions of potential applications beyond bitcoin.
This is a big reason why blockchain technology will boost the value of US businesses by $176 billion in the next five years alone, according to global research firm Gartner.
This represents a major investment opportunity. I met with a very private Swiss billionaire contact last year who's investing heavily in blockchain. He says it's "a trend you don't want to miss out on."
In this issue of The Weekly Profit, we'll look at a handful of stable, high-dividend payers set to profit directly from the blockchain revolution.
What Makes Blockchain Unique
Blockchain is an "open and distributed" information ledger, meaning anyone can download it. So it's nearly impossible to modify or corrupt blockchain records.
This incorruptibility factor is huge. Until recently, people have been able to corrupt every other kind of database, altering or deleting files.
Blockchain solves this problem. It records every transaction and places it into a "block." These blocks form a blockchain. No one can alter or delete the blocks without it being recorded.
Let's look at an example and you'll see what I mean…
A Better Way to Track Emeralds
Tracking rare emeralds is one of blockchain's many applications.
Currently, emerald buyers use paper certificates to store important information, like the cut, clarity, carat, and color of an emerald. Of course, paper records can be lost, misprinted, or forged. So it's easy to corrupt the information.
Blockchain technology solves this problem. It creates a much more secure record for emeralds, tracking them from the mine to the buyer.
Important details about an emerald are recorded on the blockchain. Then jewelry stores and buyers can access the information to ensure they're getting what they paid for.
And, since all the data is stored on an incorruptible system, everyone in the supply chain knows it's accurate.
Information technology powerhouse IBM (IBM) is leading the way in this industry. Large companies like Walmart, GlaxoSmithKline, and Cisco are already using its enterprise blockchain system to track food, pharmaceuticals, and computer chips.
IBM boasts a 4.8% dividend yield on a low 74% payout ratio. This makes it a great addition to any income investor's portfolio.
Blockchain Will Revolutionize a Variety of Industries
Blockchain technology can improve anything that requires reliable recordkeeping. This includes contracts, public records, financial transactions, supply chain tracking, voting, health records, identity records, and so on.
Research firm Gartner says blockchain will help track over $2 trillion worth of goods around the world every year.
That's why Goldman Sachs (GS) is diving headfirst into the blockchain market. The financial services company wants to use blockchain to help clients "tokenize" their assets. It's also using blockchain internally to bolster its data security.
Goldman Sachs pays a 2.2% dividend yield. And, with an ultra-safe, five-year average payout ratio of 18%, its dividend should continue to steadily grow.
Blockchain Demand Is Soaring
Global blockchain spending reached $2.7 billion in 2019, according to market intelligence firm International Data Corporation. This represents an 80% jump over 2018.
That's incredible, even compared to other high-growth tech industries like the Internet of Things, which is growing at 15% per year.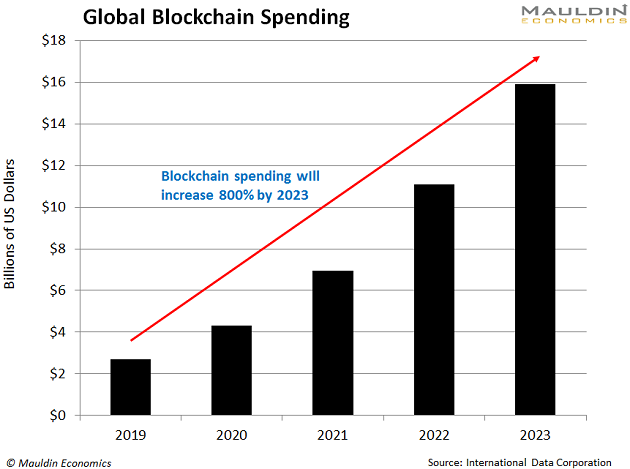 So it makes sense that top tech companies like Microsoft Corp. (MSFT) are jumping on board. Microsoft released its enterprise blockchain suite in 2019. Like IBM, the service helps companies build applications on top of blockchain technology.
Microsoft pays a modest 1.3% dividend yield. But the company has increased its payout for 15 years in a row. And it has a low payout ratio of 43%, making it a great fit for income investors.
Blockchain technology is revolutionizing how information and goods are tracked. But you don't need to roll the dice on high-risk tech stocks to profit from this trend. For income investors like us, IBM, Goldman Sachs, and Microsoft are the way to go.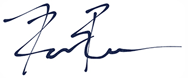 Robert Ross