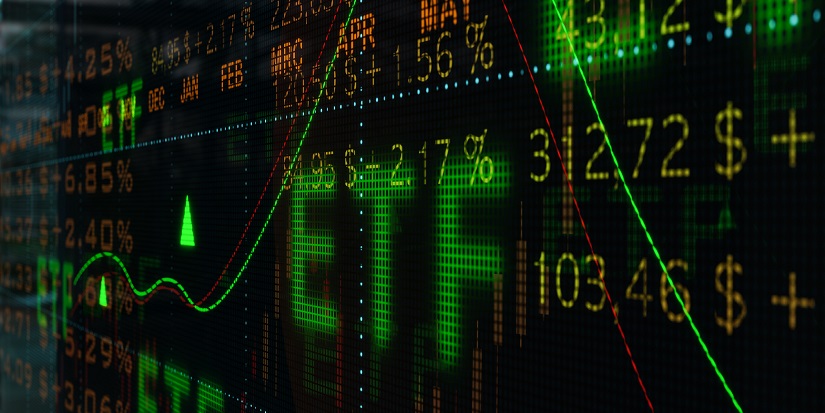 3 Best Ways to Position Yourself for the Next Big Thing
---
For the stock market, 2003 was a noteworthy year—the dot-com bust finally ended, and a new bull market began. One thing I distinctly remember about that time is that nobody believed it. It was like everyone thought the bear market would go on forever.
I present as evidence a tweet from my friend Frank Cappelleri, a noted technical analyst. He spent most of his career at Instinet and just started out on his own as CappThesis. He's always good for some tidbits and pieces of financial history. Here's a recent one where he draws a parallel between today's markets and 2003: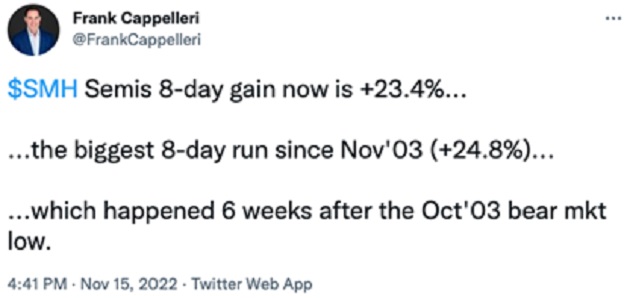 Source: Twitter
This is something I've been writing about in The Daily Dirtnap for a while—it's 2003 all over again. There are some clear similarities: 2000 was a tech bubble; 2020 was a tech bubble. The 2000 market was done in by a rate hike cycle; same for 2020. And in each case, value stocks, industrials, and basic materials rose from the rubble.
One thing I've noticed about bear markets is that when they end, everyone always says the same thing: The garbage stocks are rallying. Well, sure. When the market bottoms, everyone goes back into the crap that worked in the last cycle, at least momentarily.
On our most recent CPI print, the Nasdaq-100 (NDX) was up 7% in a day. And the ARK Innovation ETF (ARKK) was up some ridiculous amount. But if you look closely, it's been the value stocks that have been leading us out of the abyss. And that will continue to be the case.
But 2003 was a long time ago… 19 years, in fact. It was also the beginning of what was the biggest monetary policy error the Fed had ever made. It has gone on to make bigger ones.

Value Stocks
Growth stocks have outperformed value stocks for 15 years. Do you want to bet that continues? I wouldn't make that bet.
There are some videos floating around showing Warren Buffett and Charlie Munger taking a giant dump on bitcoin. They look like Statler and Waldorf. Funny thing about those guys: When you're 98 years old, you have seen a lot of cycles—you're older than the New York Stock Exchange. You've seen it all.
Buffett and Munger were dismissed out of hand when the crypto bull market was in full swing as being a couple of old numbnuts. But they're getting the last laugh. These two guys have been waiting longer than anyone else for value to outperform once again. Well, they made it. They are still alive. And if they live another 5–10 years, they'll live long enough to see Berkshire's stock price go up 30%–50% from here.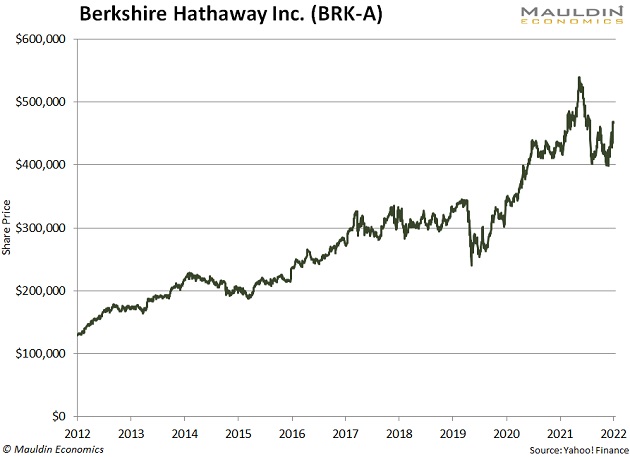 There are a lot of value managers who have been waiting for this, like David Einhorn, who wondered out loud if value was dead forever. Well, nothing is forever in the capital markets. Let me say that again: Nothing is forever in the capital markets. If you have time and you can wait, you will see another cycle. Every investor has been through a period of time where his or her factor is out of favor. Wait long enough, and it will come back in favor.
The value bull market that started in 2003 continued for a few years. It was a very different stock market. If you recall, ExxonMobil had the biggest market cap. Hard to believe today, after a few years with tech stocks at $2 trillion valuations, but it is possible. Not necessarily ExxonMobil, but something like it: some big, boring, old industrial company will capture the fancy of the market.
Everyone wants to know what the next big thing is. I'm telling you the next big thing.
How to Invest
So, how do you position yourself for this?
The best way is to grab a value exchange-traded fund (ETF) or mutual fund.
The second-best way is to get an industrials or basic materials ETF or mutual fund.
The third-best way is to try to pick some value stocks.
I am fond of telling my subscribers that I am not the best stock picker in the world. Remember, I was an ETF trader. I can't pick individual stocks—I think in terms of sectors and factors—but I
can
pick baskets of stocks.
Take a look at your holdings. If you're sitting on a bunch of tech stocks and growth mutual funds, you have already taken a hit. The pain will continue—best to get out while you can.
As weird as it may sound, buy the unsexiest stocks that you possibly can. The stuff that people have spent the last few years laughing at. The stocks that would have gotten you laughed off the set of CNBC. Then wait for the poison to take effect.


Jared Dillian
Suggested Reading...