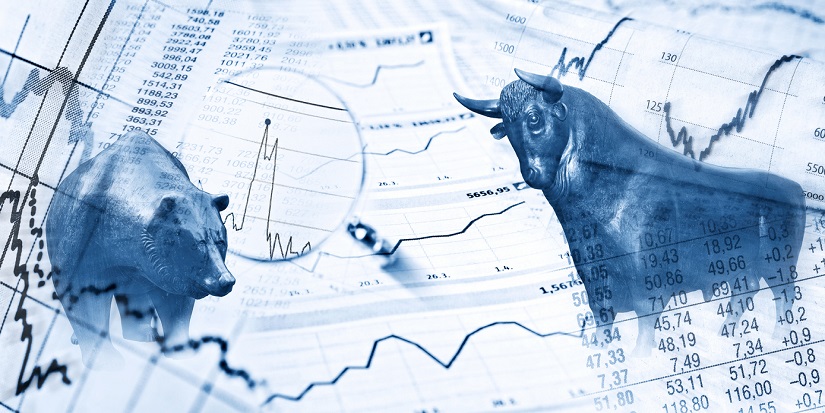 Bull or Bear Market, Dude? Your Best Course of Action
---
I've been pretty bullish in The 10th Man for a while now. No need to rehash it here. It's been fun. But it's time to shift to neutral…
From a tactical trading standpoint, I was less than enthusiastic about the price action after the release of the CPI number on Tuesday. The S&P 500 kissed the 4,100 level and then collapsed into the close. It's one of the oldest truisms in trading—when something underperforms on good news, it's not a good time to be long.
Sentiment is still on the bearish side, but the mood is noticeably different from a few months ago. I also want to point out the sentiment significance of the arrest of Sam Bankman-Fried. Catching bad guys has marked the highs in the past—like when a bunch of Navy Seals took out Osama Bin Laden.
Long term, I'm still bullish. Inflation is falling, the Fed is pivoting, and before long, it will withdraw liquidity at a slower pace. But things are going to get bumpy in the next few weeks.

Dumb on the Way Up
One of my favorite sayings (that I made up myself) is "smart people make money in bear markets, and dumb people make money in bull markets." Think about all the dummies who got long Tesla or crypto in 2020, along with Peloton and Zoom and everything else. Then, the smart hedge fund operators took advantage of the ridiculous valuations and made money on the short side.
This cycle continues over and over again. Dumb people make money on the way up, and smart people make money on the way down. But wouldn't it be nice to make money on the way up and the way down?
In bull markets, you should pretend that you're dumb.
I know one guy who did this very well. He got long a bunch of SPACs and crypto on the way up, somewhat cynically, knowing most of it was crap, and then pulled the ripcord in January 2021. Being short does not come naturally to him, but let's just say he's stayed out of trouble in 2022. He had the sense to know that all the crap was going up in 2020 and
didn't short it
. He was not going to fight the trend. He played along.
And that's what a lot of investing is: playing along. Recognizing that you are in a bull market or bear market and acting accordingly. There was a moment in 2006 when I was trading at Lehman, and I was bitterly complaining in my Bloomberg notes that the market went up every day, when I got a reply from one of my readers, saying: "Bull market, dude."
Bull market, dude. There is a lot of wisdom in that statement. Don't overthink it. Stocks are going up. Don't fight it. Play along. The guy who wrote to me, by the way, was one of the best investors I have ever known, and he passed away tragically earlier this year. He was the smartest, funniest person.
So, Which Is It?
So, are we in "bull market, dude" or "bear market, dude?" Well, that's why we're going to neutral—it's really hard to tell. We just had a monster rally in the context of an overall bear market, sentiment is neutral, positioning is neutral, the macro is neutral, and the fundamentals are neutral. Honestly, the best course of action at this point is to plow into investment-grade corporate bonds and get 5%–7% yields. There are a lot dumber things you could do.
But it's hard to be neutral. It's hard to do nothing. It's hard not to have an opinion. Take it from me, the guy who is supposed to have an opinion on everything all the time. Actually, you're supposed to have an opinion only about 20% of the time. Remember, all the money you make is not a result of trading. It is a result of waiting. You buy something, you wait, and you wait, and you wait, and you eventually sell it. It's not the best traders who are billionaires—it's the best waiters.
So, it is time to exercise some patience. I don't foresee any opportunities until the end of the year, and possibly longer. I actually think 2023 will be a decent year for stocks. The seasonality is good, the Fed will probably be easing—that is certainly what is priced in—and valuations make a lot more sense. Plus, we're coming off of a historic trough in sentiment.
It's not 2023 I'm worried about—it's 2024. Inflation will come down, but our experience with inflation in the 1970s is that it will then go back up. But that's a discussion for next week, perhaps.
Last Music of the Year
I appreciate all your support with my music projects—please check out my latest mix, From Where You Dream. It will put you in the mood to sit on the couch with some eggnog.


Jared Dillian
Suggested Reading...