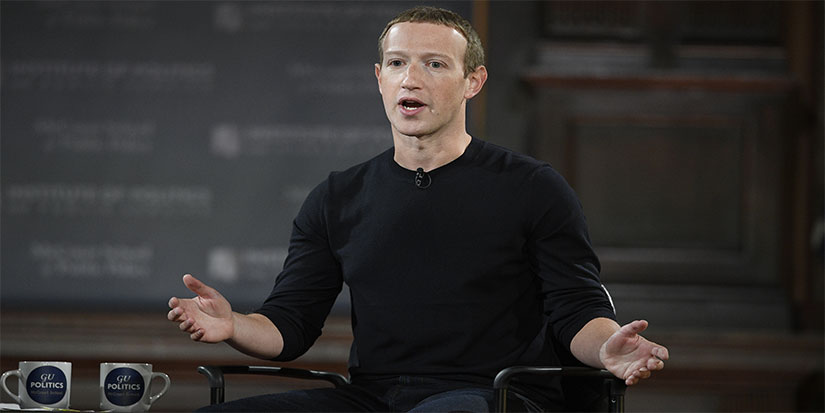 Meta Platforms (META), aka Facebook, has taken an enormous dirtnap. A dirtnap so large that CEO Mark Zuckerberg has personally lost $100 billion—the most wealth lost by one person ever.
Here are the basics: Facebook's platform has terrible demographics, especially when compared to other prominent social networks like TikTok, where 60% of users are between the ages of 16 and 24. On Facebook, only 22.6% of users fall into the same category. On top of that, Facebook has stopped growing, even though it still cranks out a huge amount of cash.
Now, Zuckerberg is pivoting Meta to focus on the metaverse—and is spending a lot of money in the process. Wall Street doesn't like this, and the typical finance person considers Zuckerberg insane to be pouring so many resources into unproven technologies that have no obvious return on investment.
What Users Want
Here's the way I look at Meta from a financial standpoint: It's a single-digit P/E that cranks out lots of cash, with an embedded call option if the metaverse works. I think the stock is currently valued without the call option.
Another way to look at it… if Zuckerberg succeeds, the stock will be worth $400–$500. If he fails, it's worth practically zero. The chance that it will be $100 per share in five years is practically nothing. So, one way to express this idea is to buy a long-dated straddle in Meta in the January 2025 expiry. They're not cheap, but if you don't have a crystal ball and can't predict whether Meta will succeed or fail, it's not a bad option.
My take: Zuckerberg is not an idiot (the guy has about 60 IQ points on most people), and I think he knows what users want better than anyone. People didn't know they needed Facebook when he first created Facebook. And people don't currently know they need the metaverse, either—but they will.
Regardless of what you think of the metaverse—and a lot of people are skeptical of it after the tech/crypto bust of 2021—the idea that Zuckerberg should stand still with what is essentially a runoff business and not pivot the company is just insane.
But I'd be interested to hear everyone else's ideas of what Zuckerberg should do.
We've Been Here Before
This dirtnap isn't the first time the market has expressed skepticism about Facebook. Do you remember what the bear case was after the IPO in 2012? Everyone was starting to access the internet with mobile phones, and people thought that Facebook wouldn't be able to deliver ads on a mobile phone.
I'm not kidding. That was the bear case.
That one required a small leap of faith from investors that Facebook would figure it out. The metaverse requires an even larger leap of faith. But I've been having some discussions with smart people in the tech world, and the smart people say Zuckerberg is on to something, and Meta's eventual success will probably vindicate him in the long run.
Of course, the danger to Meta is that people don't want to participate in what is essentially a centralized metaverse. That is what Zuckerberg is trying to build: an immersive world that will be the ultimate destination for all those people wearing VR goggles.
And he may succeed.
Distressed Equities
Why pay so much attention to a stock that is crashing? Because there is opportunity in distressed equities. We're in panic liquidation mode. All the growth managers that held the stock on the way up are liquidating it before year-end, so it doesn't show up in the holdings.
But the stock is passing from weak hands to strong hands. I recently advised my Daily Dirtnap subscribers that if they had a five-year time horizon, scoop some up for the kids' college funds and don't look at it. I think they'll be pretty happy with the results in five years.
Having said all that, I don't have a
short-term
opinion on Meta. It may go lower—stocks in distress tend to find extreme levels. Again, the key is to buy it and not look at it. I have a few stocks like that. I have such high conviction on them that I don't pay attention to the short-term volatility, and I hold them with 5- to 10-year time horizons—other stocks I hold are trading sardines.
I say all this with the caveat that I don't intend to spend much time in Mark's metaverse or anyone else's. I can barely keep an Instagram account going. I happen to like reality—I don't want to escape it. But believe me, there are people who do. And I think the adoption rate for metaverses and the associated technology will go parabolic.
Zuckerberg will have the last laugh, but trust me, he's got some butt pucker right now.


Jared Dillian
subscribers@mauldineconomics.com
Tags
Suggested Reading...