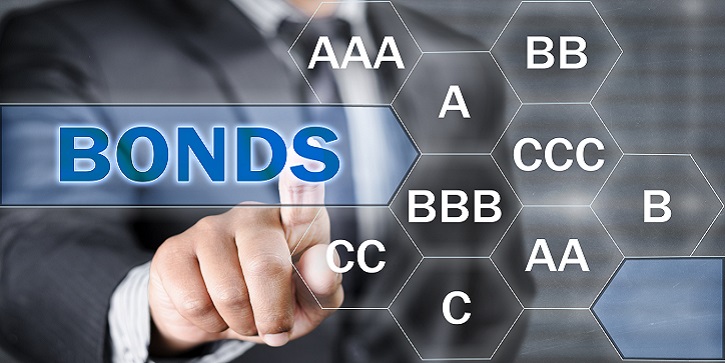 Introducing… The Bond Masterclass
---
Hi everyone.
You've probably noticed that we've spent an inordinate amount of time recently talking about bonds. That is by design, because:
The average investor knows very little about bonds
Or their diversification benefits
Or their role in smoothing the volatility of your portfolio.
These discussions have been met with more-than-occasional protests from some readers about the wisdom of adding bonds to a portfolio when interest rates are so low. I've addressed these concerns numerous times.
On the other hand, it's been pretty great to see emails rolling in with people either telling me they own a lot of bonds or telling me they want to know more about bonds.
There have also been a lot of thoughtful points made and sent in. So many that I can't reply to them all, but thank you, sincerely, for helping me with my thought process around this.
Anyway, there are arguments against bonds, for sure—but not when the average investor owns practically none to begin with.
Many people simply are ignorant of how bonds work. Some people have an understanding of the relationship between interest rates and bond prices, but they don't really know how or why it works.
There are lots of people out there who know a bit about stocks. This gives them beer muscles—they know just enough to be dangerous.
If you watch CNBC for any length of time, you might be left with the impression that stocks are the most important thing in the world.
They are not.
The bond market is much bigger and more important. Stocks are practically inconsequential.
I've had a pretty comprehensive bond education—one semester in business school, plus 6 weeks of intensive bond training at Lehman Brothers, plus extracurricular reading, plus a full seven years trading interest rate products, including derivatives.
I've always felt that the average investor was woefully underprepared for investing in bonds, and that's why…
I've created the Bond Masterclass.
The Bond Masterclass—which I wrote myself—is a thorough education on bonds for the average investor, and most experienced investors as well.
You'll learn about interest rate risk, duration and convexity, credit, the different varieties of bonds—you name it.
It's like getting a college class in one publication that explains things in Jared Dillian-style plain language.
And it's a lot cheaper than a semester in school, I can tell you that.
Look, at the end of it, you may decide that you're not interested in investing in bonds right now—and that's fine. But you will have made an informed decision.
And the Bond Masterclass is designed to be your go-to bond guide for all time (or close to it). If things change and you decide that bonds are a good idea for you in a year or two or three or 10, then the information in the Masterclass will still be valid.
And yet there is an investing-right-now component too, of course.
It's very, very cool. I'm super proud of it, and I'm especially proud that this Masterclass is really going to help a lot of people.
But that's not all.
Many Investors Are Still in the Dark About Bonds
–The Wall Street Journal

Get ahead of the crowd with Jared Dillian's new Bond Masterclass.
Everything you need to know about bonds... and nothing you don't.
Jared Dillian Money
The Bond Masterclass is part of a larger effort to educate the public on personal finances, the use of debt, and the basics of investing. This effort is called Jared Dillian Money.
Jared Dillian Money is still in its infancy, but over time, I will (with a little help) be developing a suite of products to educate people on basic financial concepts.
Many people today would consider me to be a financial expert, but it didn't start out that way. I was completely ignorant of finance until about age 23, at which point I dove headlong into learning everything there was to know about the capital markets.
Back then, the only resource available to me was the local used bookstore. Nowadays, there is a lot of stuff online, but some of it is good and some of it is terrible and it's an awful time-sink for people to figure out which is which. I want Jared Dillian Money to be one-stop shopping for basic, smart, useful, financial knowledge.
In furtherance of that effort, I have started a daily two-hour radio show called
The Jared Dillian Show
. We're currently broadcasting on one station, but the goal is to increase its footprint significantly over time. If you're not in range of the show, you can always listen to the podcasts.
I invite you to explore the website and see what's there—we already have a few things available, though some of it, like advice on getting out of debt, will likely be too basic for the average 10th Man reader. But maybe not!
Regardless, I wanted to give The 10th Man readers an update on everything that is going on.
And yes, the Bond Masterclass is a Jared Dillian Money product.
At This Point in My Career
I got to a certain point in my career and I took a step back and evaluated what I was doing. Basically, I was helping a lot of people who didn't really need a lot of help. I thought to myself—there must be a way I can help the people who really need help. I talked to Ed and Olivier (of Mauldin Economics), and Jared Dillian Money was born.
In my travels, I've found that the average person's knowledge of finance and investing is tragically limited. We're setting out to fix that.
As for The Bond Masterclass, unless you traded bonds at an institutional level, you can probably benefit from what's in this guide. There is something for everyone.
And it's not a dense textbook with lots of equations (although we did put the equations in if you are interested)—it's easy to understand and will make an immediate impact on your knowledge of bonds.


Jared Dillian