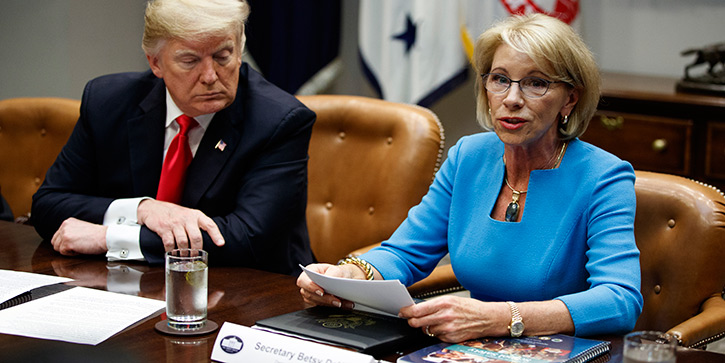 Public Service Loan Forgiveness
---
The Public Service Loan Forgiveness program was signed into law by the Bush Administration in 2007. The idea was to give financial relief to people who had spent a lot of money on higher education, but chose to work in less financially-rewarding jobs. This included people at any level of government service, including 501(c)(3) not-for-profit organizations.
I heard about the PSLF in conversation a couple of years ago, and I genuinely thought it was a scam. Having your student loans forgiven by working in public service? It definitely sounded too good to be true.
It is true, but it is a mess. Some 41,000 individual borrowers have attempted to take advantage of the program—with only about 200 requests granted. That's an approval rate of less than one percent.
Why?
Well, the requirements are pretty stringent:
Borrowers must have Direct Loans as opposed to other types of loans.
They have to be in a specific repayment plan, and of course, they have to work in the right type of job.
Most importantly, borrowers must make 120 successful payments, which don't need to be consecutive.
And the payments have to be for the exact minimum amount, or else the loan is in "paid-ahead" status, and disqualified.
And the Department of Education did not do a great job of communicating the requirements, so there is a slew of applicants who are in the wrong types of loans or making the wrong types of payments. It is a bit of a fiasco.
Last March, the government put a band-aid on this by allocating some additional money for borrowers who were in a qualified public service job, but were barred from PSLF because their repayment plan did not qualify.
But because a lot of student loans were private before 2010, there simply aren't that many people who fulfill the requirements anyway, and there won't be for a while.
-

Mauldin Economics Reader:

Did you see Mark Yusko's bold call at the American Disruption Summit?

-
Here Is Where Things Get Interesting
Say you make 120 (or more) payments on your student loans, and those payments are predominantly interest (because remember, you need to pay the exact minimum amount to qualify for PSLF).
At the end of ten years, you would almost have paid off the entire balance of your student loans—in interest payments. If a borrower had taken the same money and aggressively paid off the loans, allocating the money to principal, the loans would mostly have been paid off.
I could not dream up a crueler government program if I tried. The PSLF has incentivized tens of thousands of people to pay the minimum on their student loans in the hope that they will one day be forgiven.
Of course, after a decade of paying the minimum on your student loans, your finances are completely wrecked, and you will be dependent on a bailout.
Yes, the program has noble intentions, and yes, it is unimaginably cruel. Yet the part that is astounding is the number of people who line up for it, facing such enormous odds.
Over time, communication will improve and more people will be able to take advantage of PSLF. But for now, borrowers don't have much of a chance of forgiveness—and are willing to financially impale themselves while they wait.
The Constraints Of Debt
There is something peculiar about the American experience, where paying down debt is considered to be one of the least psychologically rewarding things you can do.
Consumption is rewarding: you get to buy cars, jewelry, clothes.
Investing is rewarding: you get to buy stocks and watch them increase in value.
Paying down debt isn't rewarding at all. You log in to look at your mortgage and the number is smaller—big deal.
Whether it's a car loan, a home mortgage, a student loan, or any type of loan, the number of people who aggressively pay down principal and retire the debt ahead of the maturity date is very small.
There are a couple of different ways to look at debt.
The Wall Street way is to look at a 4% mortgage, and ask the following question: can I make more than 4% in the capital markets? If so, I should keep the debt and invest the free cash in stocks and bonds and earn the spread. This is not irrational. Any textbook will tell you to do this.
A less enlightened way (my way) to look at it is as follows: any interest you pay to a bank is unproductive and should be minimized.
To have debt is to be constrained, and true freedom comes from being free of debt. We learned recently that 1 in 5 millennials expect to die without ever paying off their debt. What a horrible existence.
The PSLF paints a pretty grim picture of Americans' attitudes towards debt—they will do absolutely anything to avoid paying it off.
A recession would certainly change people's perspective on debt, just like the last one did. Judging from the behavior of government workers affected by the shutdown, people are pretty stretched. At the tippy-top of the cycle, that is not very encouraging.
Suggested Reading...