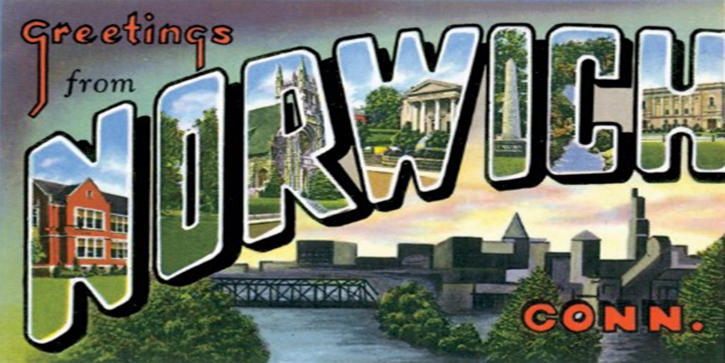 The Anthropology of Finance
---
The air quality in that place was like modern-day Beijing, with all these old people smoking and shooting the breeze. I used to get ice cream sodas there, what you would call a "float" in other parts of the country.
Bee Bee's was at the tail end of a sad sack mall, wedged between the Stop & Shop and the mall proper. The sign had a picture of a cheerful honeybee on it that, in retrospect, bore a resemblance to the bee on the box of Honey Nut Cheerios. I'm not sure how the place made any money since the old people didn't eat much, preferring instead to smoke and drink coffee.
I would have my ice cream soda, then beg two quarters from my grandmother and head down to the arcade at the other side of the mall. If you only have two quarters to play video games, you get pretty good at playing video games. I was always down there playing Xevious, Rolling Thunder, and Chopper Command, getting myself all sweaty, then coming back 30-40 minutes later to meet my grandmother, who would still be talking to her favorite waitress.
The waitress had brown hair with big bangs, as was the style back then, and sometimes, when she turned to the side, I'd glimpse a lace bra between the buttons of her uniform blouse. I fancied going out with her someday, but I had heard all her stories about boyfriend after boyfriend she had, and the party where someone dropped a cigarette on her couch and set it on fire. Her life seemed pretty unmanageable, even to a kid like me.
This was life in Norwich, Connecticut, in 1985. Not a lot happened in Norwich, the kind of New England town where you'd get stuck driving behind someone wearing a checkered hat with earflaps. Connecticut has a reputation for being Richie Rich-land, but residents know that's not the case at all. Cross the Connecticut River to the east and you notice a difference. It's not bucolic Fairfield County. It's a hard place to live.
Back then, we had a Thermos factory in town, which was about to close. Outside of that, the biggest employer was Electric Boat Shipyard down in Groton, a company that made nuclear submarines. The fortunes of all of Southeastern Connecticut waxed and waned with the ability of the local congressman to get shipbuilding contracts. They had the same guy for years. He seemed to serve no other purpose.
The Rose of New England
Norwich is verifiably a poor town, and it has been a poor town for as long as I remember, except for a brief interlude of prosperity when the casinos moved in a few miles down the road (more on that later).
Why is it poor? It would seem to have quite a few things going for it. It has a world-class school system. It has lots of smart people—the intellectual capital is just incredible. It is something of a transportation hub at the intersection of three rivers. It is equidistant from New York and Boston. It is not far from the Connecticut shoreline, a tourist destination. It doesn't look half bad. It has all kinds of things going for it.
And yet…
And yet, when I returned to Norwich in 2012 and drove into town on Route 2 from Foxwoods, the first time I had done so in nearly 20 years, I was like, "Son of a bitch—this casino has been here for two decades, and they haven't put one business along the access road." And then you get into town, and it hasn't changed one bit. Frozen in time. Frozen in 1985.
There might be a good reason why there are no businesses along Route 2 on the way to Foxwoods. But I doubt it. Any other place in the world, a big casino gets plunked down, people will be falling over themselves to profit from all the money that just falls off that place. Not in Norwich, though. People are much more passive.
What I'm trying to say is that the people of Norwich have no aptitude for making money. I'm not saying they are dumb. I'm not saying they are anti-business. Norwich leans left, like the rest of Connecticut, but there are many left-leaning places that are thriving economically. I'm saying that commerce is not in their culture, not in a town that has had the same couple of pizza places and bars for the last 30 years.
That doesn't mean there aren't people with money. I looked up the income tax distribution for the zip code, and there are a couple hundred people with incomes over $200,000. But they're all professionals, like doctors and lawyers. Not businesspeople.
It's very strange that I ended up on Wall Street, being from Norwich. Finance wasn't something that was discussed at my house, or anyone's house. It certainly wasn't discussed in schools. The schools put out quite a few of the best public servants in the country (including me—I went into the military). I had no idea what trading was, never heard of it. I didn't know it was an option that was available to me.
It's no accident that many employees at the big banks and hedge funds in New York were born and raised in places like Summit, New Jersey, Westchester County, or Greenwich or Darien. If you go to school in those places, you hear about finance all the time, because everyone's dad works on the Street. It's what you know. The career path is laid out for you.
If I were given the opportunity to invest in something in Norwich, I would pass. I don't care how good the numbers look—even if it were a
sure thing
. People in that town don't know how to run a business. They are simply unskilled.
There are some people, Wall Street folks I used to work with, if they said they were starting a business, I wouldn't even have to hear what it was. I would just write a check. They're that good.
It's All About Culture
When it comes to investing, I consider myself to be a kind of cultural anthropologist. I look at corporate and regional cultures. I look at national cultures, which is one of the reasons I'm so bullish on frontier markets. People in frontier Africa and Asia are desperate to increase their standard of living and will work very hard to do so.
Remember Investing 101, according to me. There are three ways a country gets richer:
More people working
Same number of people working longer
Same number of people working harder (more productively)
There really is no magic to it.
Let me ask you a question. Let's say you were presented with an opportunity to invest in an early-stage tech company—a company making a phone app that allows you to send pictures that delete themselves. Greatest thing ever.
"Where are they based out of?" you ask.
France.
Forget about it, you say. Wait, why? Seriously, think about it. Would you be as excited about investing in Snapchat if it were based in France rather than California? Is it because French people have a reputation for not wanting to work very hard? Is it because French labor markets are a mess? Is it because the French government isn't really keen on having home-grown companies bought by foreign competitors?
So, it would matter if Snapchat was in France. Tellingly, Snapchat is not in France. It's in California. California seems to have a lot of tech companies. Why?
Sure, California has lots of smart people. But so does France. What is the difference?

It's in the culture.
California has the best culture of entrepreneurship in the world. Silicon Valley is where people dream big and execute on it. I often make fun of Silicon Valley, but it really is a special place. You can start a business on whatever crazy idea you want, and nobody cares if you fail. That doesn't exist anywhere else in the world.
I hate to pick on France, but France doesn't grow. And neither does Norwich. There is a very strong impulse to preserve the status quo. There is a fear of change. As an investor, when you encounter this, run the other way.
If this business were just about crunching numbers in a spreadsheet, we would all be rich. But what it's really about is evaluating people and being a good judge of character.
That's the most important thing in the world.
subscribers@mauldineconomics.com
Tags
Suggested Reading...