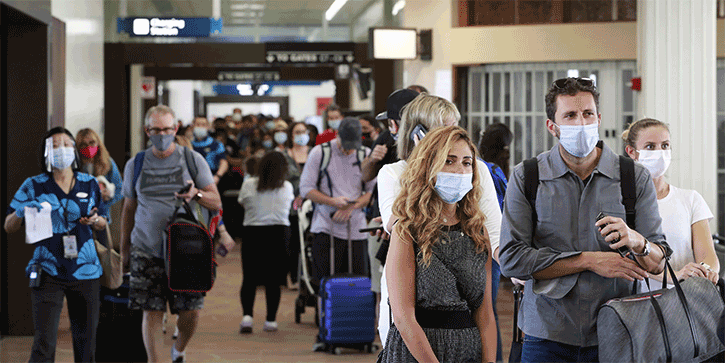 A Shot in the Arm for the Travel Industry
---
We sanitized our hands to the bone. Questioned every cough. Risked our safety to handle life events that couldn't wait for a vaccine.
We did everything "right." But COVID-19 cases keep climbing.
For many, that also means pandemic fatigue is on the rise.
Cabin fever hit me hard last week. So I packed up my days of the week masks and drove till the road ran out.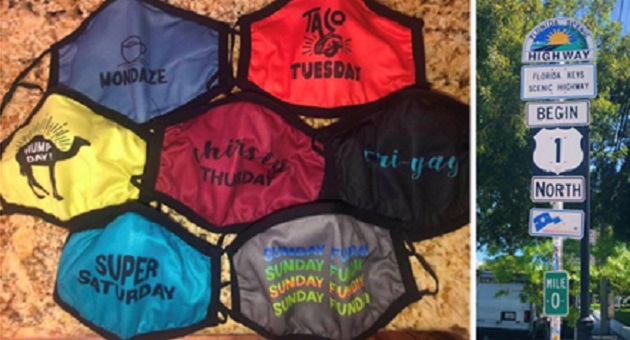 Even though I only traded being socially distant in one Florida city for another, a couple of days away was just the change of scenery I needed.
Turns out, I'm not the only one…
From Cabin Fever to Cabin Filler
The travel bug is biting so hard that more than half of us would be willing to spend $260 for a two- to three-hour flight to nowhere.
In lieu of most of our home airports offering one, we're starting to take off for real again.
In the US, there has been a steady increase in the Transportation Security Administration's (TSA) daily screening numbers. For 2019, the average count was between 2.3 million and 2.7 million passengers a day.
That fell below 90,000 in April but is now approaching 1 million a day.
According to a recent consumer survey conducted in conjunction with the World Travel & Tourism Council (WTTC), 45% of respondents have already booked or are starting to plan a future vacation.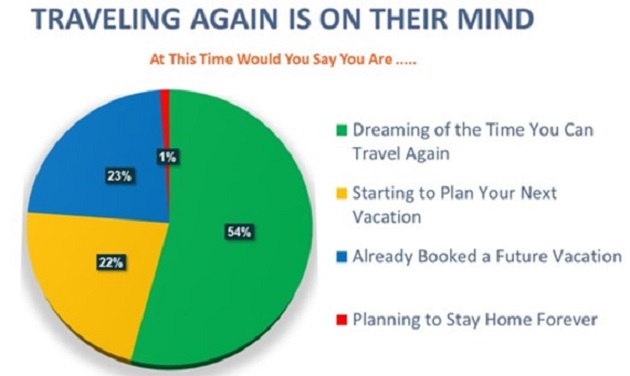 Source: Symbianone
Twenty-three percent of respondents plan to travel by the end of 2020. And 70% said they plan on taking a vacation in 2021.
"My Jamaican Vacation's Gonna Start Right Here"
One of the top questions people ask travel advisers now is, "Where can I go without self-quarantine?"
You can stay local, like I did. You can also look for a travel bubble, where countries have a good faith partnership where residents can travel between them.
If you'd rather approach a "hotspot" that's not of the trendy variety, one solution is alternative accommodations.
Travel search engine KAYAK says lodgings like cabins and RVs are rising in popularity. As a percentage of total travel searches, alternative accommodations are up 32% compared to the previous year.
That's a big deal because this number stayed flat between 2016 and 2019.
It's good to see so many people are up for a new adventure. Especially because your old favorite escapes won't look quite the same for a while.
Cruising Back to the Buffets… Safely
Cruise lines are increasingly ready to welcome people back onboard. Royal Caribbean (RCL) even expects to keep the buffet.
Crew members will have to serve the food, though. But passengers will still get to select what they would like and come back as many times as they see fit.
The industry is working hard to counter the CDC's alleged attempt to extend the No Sail Order out until February 2021.
One solution is to promise 100% testing for the coronavirus.
What does this really mean… and who is going to pay for this?
I found one cruise line that suggested that passengers be tested between five days and 24 hours prior to boarding.
Seems a little vague at best, and inconsistent at worst.
But whoever figures out the solution could save the tourism industry… and it could do wonders for the global economy.
This Could Be Key to Unlocking the Borders Again
It isn't just cruise lines that are desperate to get customers back. Airlines expect that it will be years before their business recovers from the pandemic.
The root of this really is international travel. That's where CommonPass comes in.
CommonPass is intended to help global travel return to pre-pandemic levels. Essentially, it's a health passport that will allow a country to know if you meet testing and vaccination requirements for entry.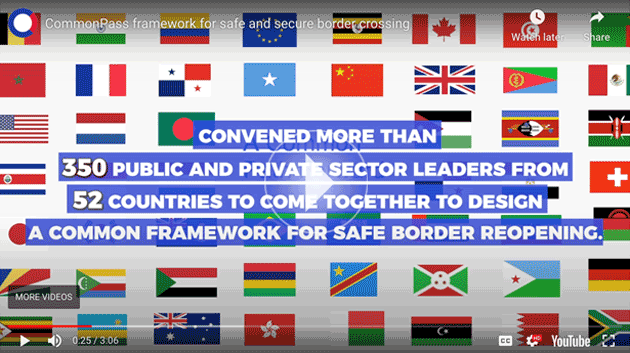 Watch video on YouTube here.
To show they are COVID-free, travelers might present a piece of paper or flash some digital paperwork to a border agent. But these documents might not even be in a language the agent can read.
Which makes you wonder:
Is the lab or vaccination facility accredited or certified?
What kind of lab test or vaccination was it? When? The result?
Is this the right person's test results?
Do they meet all of our entry criteria?
The Commons Project is an open, independent, sustainable not-for-profit that wants to unlock the potential of technology data for the common good. Its niche is creating a platform/service that neither government nor tech companies are well-positioned to create.
Portable Health Records with a Shot at Privacy, Too
Enter CommonHealth. It's Android's answer to Apple Health with a timely twist.
CommonHealth is a way for people to collect, store, and share their personal health data. And it has a feature called COVIDcheck—created in partnership with the CDC—that helps people understand and reduce their coronavirus risks.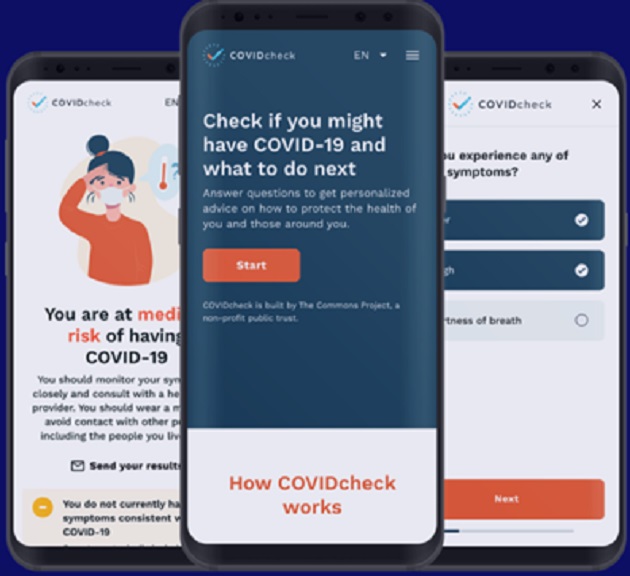 Source: The Commons Project
The framework was then easily adapted to CommonPass. The CommonHealth platform is already able to store lab results and vaccination records.
Now, CommonPass will be able to assess whether test results or vaccinations match up with the requirements of the country they want to enter.
The really cool thing is that it then produces a simple yes or no, which any border agent can understand.
Plus, all your health information will stay private to you. At the same time, it lets each country have its own requirements.
By Land, Air, or Sea
United Airlines (UAL) and Cathay Pacific Airlines (CPCAY) are testing the CommonPass digital health passport. Right now, they have volunteers flying between London, New York, Hong Kong, and Singapore. The US Customs and Border Protection and the CDC are monitoring these trials.
If all goes well, the Common Project and the World Economic Forum would like to expand CommonPass to other countries in quick succession over the rest of the year.
Full-scale deployment of the framework is planned for the beginning of 2021.
Sure, it's not a vaccine or cure. And it doesn't replace basic safety and hygiene. But your phone already tells you how many flights you climb, knows your Sleep Number (SNBR), and even suggests that you take a meditation break. Why not use some of that data to make the world go round again?
Tell us: Would you trust your information in the CommonPass app if it meant that you could travel openly again?