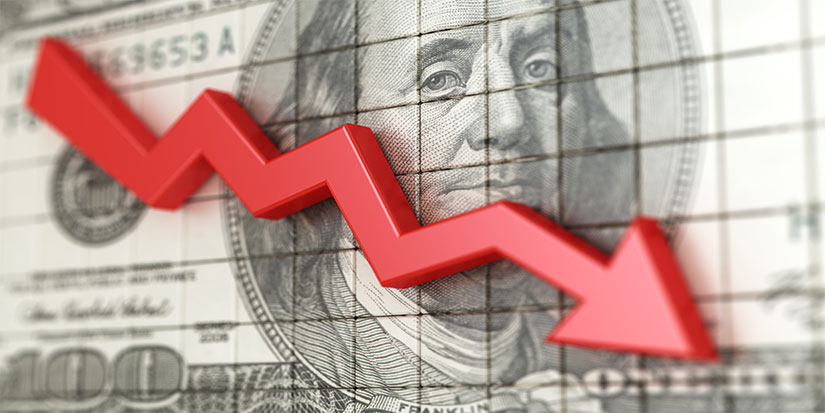 Lots of people have tried to sell me insurance over the years. Like at a blackjack table, when the dealer's upcard is an ace. Now, you're not supposed to buy insurance in that particular situation (unless you're counting cards), but in most other cases, you are.
Lots of people, myself included, don't like buying insurance. I have probably spent well over $150,000 on homeowner's insurance in my life. My house has not yet burned down. Was I wrong to buy the insurance?
The mathematics are complicated, but as Mark Spitznagel illustrates in his recent book Safe Haven, which I highly recommend, insurance is not a zero-sum game. You win, the insurance company wins, everybody wins. And the same is true with your portfolio, too.
Most people don't insure their portfolio, and if they do, they do it through diversification, where they add some low-returning assets to go with their high-returning assets. This results in lower returns, and it doesn't do much in the way of insurance, because in times of stress, correlations go to one, and you lose money anyway. I can vouch for this—I've had this experience. Gold, by the way, is decent insurance, but not perfect.
People don't like to buy insurance for their portfolio because it "eats into their returns." But they willingly buy auto insurance, life insurance, and homeowner's insurance, even though that eats into their returns. Of course, you don't have to buy homeowner's insurance if you don't have a mortgage on your house, but most people do it anyway. Though I do know a handful of people here in coastal South Carolina, in a hurricane zone, who are uninsured.
Personally, I don't have life insurance, outside of a small term policy, because I don't have any children, and if I die, my wife will get everything, anyway.
People should have insurance on their portfolio. I have a little bit at the moment. A lot if you count the gold. Sometimes investors can get a little carried away on the insurance, because they're naturally bearish and like to bet against the market. It's also tricky trying to pick the right kind of insurance—in the last correction, which was quite violent for small-cap stocks and unprofitable tech names, the broad index hardly moved.
A good insurance policy should explode in value in the case of catastrophe. The obvious candidate here is options, but most people don't know a lot about options. They don't know you are supposed to buy the deep-out-of-the-money options, the crash puts. Those options perpetually appear overpriced, but I assure you they are not. There is a lot of mathematical evidence that they are actually underpriced.
Case Study
In the fall of 2019, I bought some deep-out-of-the-money SPX puts. Not because I was bearish on stocks, but because, you know, insurance. I paid $4,000 for those puts.
Time passes and the market continues to grind higher. I was down a little money on those puts, but I didn't care, because… insurance.
I sold them in the midst of the coronavirus panic for $77,000.
Now, last week I said I had never had a 10-bagger. I forgot about this particular trade because it wasn't a trade. It was insurance!
When the market declines in value, deep out puts explode in value. One, on the delta—the market simply declines. Two, on the vega—implied volatility rises. Three, on the skew—the price of puts relative to calls explodes. As I mentioned before, I have a handful of SPX puts lurking in my personal portfolio, waiting for disaster.
I was down quite a bit of money in March 2020, but the insurance definitely helped.
I can think of a lot of reasons why the market might decline 30% again, but it's the reasons that I haven't thought of that I worry about. If I haven't thought of them, nobody else has either, which means they're not priced in.

Jared Dillian
P.S. Another way to insure your portfolio is by taking in a diversified array of world-class investing guidance. With that in mind, I wanted to let you know that Mauldin Economics' most elite service—the Alpha Society—has opened for a limited time. If you accept our invitation to join, you will receive full credit for any of your active subscriptions toward your membership cost, dollar for dollar. That means if you are one of my Street Freak or Strategic Portfolio members, you will receive credit. Please take a look at this time-sensitive invitation and see if it's right for you—doors are only open until December 23rd!
subscribers@mauldineconomics.com
Tags
Suggested Reading...