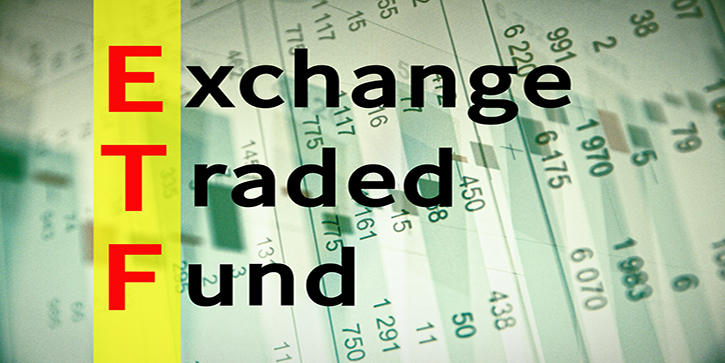 I started out trading index arbitrage, which is the act of trading small price discrepancies in stock index futures with the underlying stocks. Sounds boring, and maybe is boring, but I thought it was cool. I was on Wall Street.
For three years, I sat there, on the phone with the Chicago Mercantile Exchange, trading Nasdaq-100 futures, while trading baskets of Nasdaq stock on my program trading terminal. I had fun. But I didn't learn a great deal from the actual trading aspect of the job—I learned what it was like to be an index fund manager.
I had a large portfolio of stock, hedged with short index futures, which if you think about it, meant I was synthetically managing an index fund. I had to add stocks to the index, delete them, do rebalances. I also learned everything there was to know about futures, the basis, interest rate and dividend risk.
So when there was an opening on the ETF desk, I leaped at the chance.
That was the sexiest thing on the whole trading floor. The ETF trader was in the middle of the action, with the biggest hedge funds trading millions of shares of SPY and QQQ. I like to say it was like being the long bond trader back in the 1980s—possibly the toughest trading job on the Street.
It was even tougher than that. It literally was insane. I spent pretty much every day getting bombs dropped on my head, with the fastest, sharpest hedge funds trying to pick me off constantly. I tell people all the time that it was the hardest thing I've ever done—and I went to one of the service academies!
You see, ETFs were a great financial innovation, a new fund legal structure that combined the best aspects of open-end and closed-end funds, but people were just starting to figure out how to use them. In the 2000s, they were mostly trading vehicles—a quick way to get exposure to a sector or a country.
In the old days, getting exposure to, say, the energy sector would involve trading options on the XOI or OSX indices, or maybe trading a swap over-the-counter. Now, just buy XLE.
But people hadn't yet dreamed up the idea that one day, ETFs would be stealing assets under management from traditional open-end mutual funds. Nobody had envisioned the index fund revolution, where people would literally pull trillions from active strategies and plow them into index funds. Hedge funds were too busy trying to cave my head in around Fed meetings and economic numbers.
The Financial Innovation That Everyone Screws Up
With an ETF, you can get exposure to just about any asset class in the world, very cheaply—just basis points—and what do people use them for?
Leverage. Gambling. Screwing around.
I've never seen a financial product so misused, and so misunderstood. I've never seen so many people impale themselves on something, for no good reason whatsoever.
I'll let you in on another secret.
Back in the bear market of 2003, when I was trading index arbitrage, I was getting disillusioned with trading (this happens in bear markets) and was contemplating my next career as a newsletter writer. Though at the time, I thought I would direct my newsletter to individual investors. Maybe hold seminars, teach people about the market.
It has always been my mission to help people become better investors.
Sorely Needed: A Master Class on ETFs
Earlier this year, around the time of the Strategic Investment Conference, I was hanging out with the folks from Mauldin Economics. I don't remember whose idea it was, but we dreamed up this plan where I would teach a master class on ETFs that we could put on video and sell to people.
I was a little apprehensive at first—not because I didn't think this was a worthwhile endeavor, but creating a class from scratch is hard. A lot of thought would have to go into the lesson plan, and then I would have to fly to New York with a film crew, film the whole thing with an audience… the whole idea made me tired. But I agreed to do it anyway.
I did it. And the finished product is—amazing.
But I paid the price. I came down with some horrible cold and was sick for weeks. I put everything I had into these videos.
Then I sat down with Ed, who's the publisher here at Mauldin Economics, and we started talking about what price we were going to sell this for.
Ed told me that he wanted to offer it for $99.
I said, "Are you ________ crazy? This course—in-depth instruction from the former head of one of the biggest ETF desks on Wall Street—is worth five times as much. At least."
Ed prevailed, but I told him to limit the amount of time that the $99 offer was going to be available. Let me tell you, at $99, we are practically giving this thing away. I still don't understand it.
But in a way, I am happy, because it means that more people will get to learn about ETFs—including some potentially portfolio-saving information.
Like: how not to blow yourself up (which people seem to do a pretty good job at).
There's something for everyone in this master class. We start with the basics (what is an ETF, and how it differs from other fund structures)… and then get into the intermediate stuff (how ETF liquidity is provided)… and then move on to the advanced material (leveraged ETFs, volatility ETFs, etc.).
If you think you already know everything there is to know about ETFs—I can almost guarantee that you'll learn something new.
And the biggest bonus of all: You can even get continuing education credits for it.
Whenever I see something that is massively underpriced, I generally consider it to be my duty to take advantage of it. ETFs are only growing in importance, and it's not hard to imagine a day when they are in pretty much everyone's portfolio.
Here's the link that takes you to the order page.
Don't wait too long, though. The $99 price won't last forever. If you do sign up, I hope you learn a lot, and I hope you enjoy it.
subscribers@mauldineconomics.com
Tags
Suggested Reading...