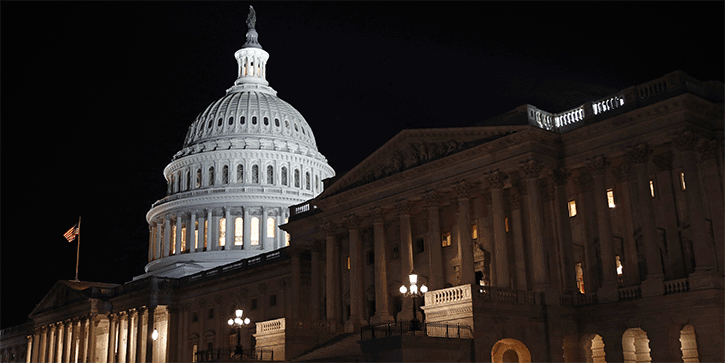 The Politics Survey Results
---
Happy Thanksgiving! I'm going to give you some results from the survey we gave you a couple of weeks ago. Whatever you do, don't talk about it at Thanksgiving dinner. People have pretty much lost their minds and the sweet potatoes are going to start flying.
But first, if you haven't had the chance to listen to the call I had with EventShares CIO Ben Phillips about politics and investing and what happens next, you really should take the time to do so. It was great. It's still available right here.
Anyway, I gave you The 2020 Survey to see how you thought politics was progressing here in the United States. Around 10,000 of you took the survey, making these findings a pretty good picture of how The 10th Man readers are thinking right now. The results were very clear. You think things are getting worse, and that's because they are.
To start off, you think polarization is getting worse.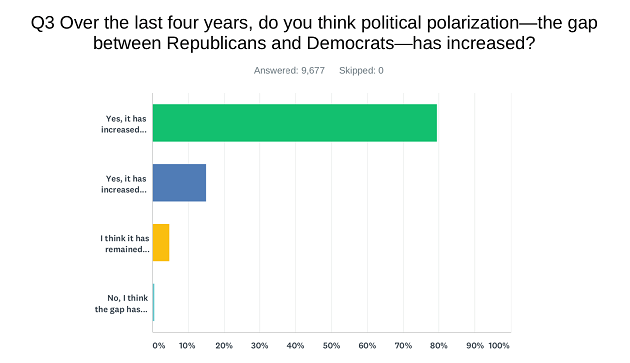 No brainer. That's because it is.
A few things I've seen over the past few days:
Raising the estate tax on billionaires to 100%
Lots and lots of guillotine gifs
Polarization doesn't even describe what is going on right now.
Moving along, we asked you if America was moving to the right or the left. The consensus is that we're moving to the left, and it was a pretty broad consensus. I suspect if you spent as much time on Twitter as I do, you'd think that even more.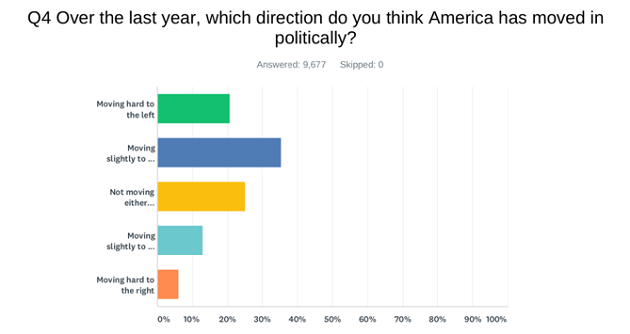 We asked you about debt, and whether you thought it was going to be an issue. Another no-brainer.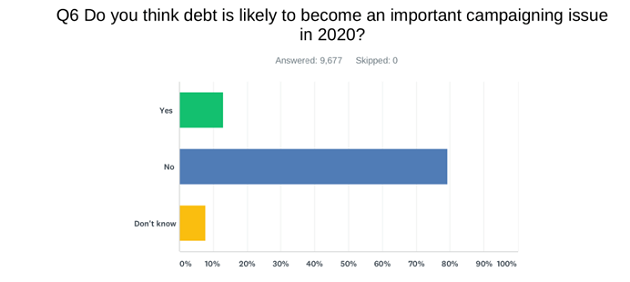 Now for the really dangerous stuff—we asked you about your trust in institutions. Almost nobody (just 2%) had increased trust in institutions, while more than 70% of you said you had less trust in them.
This is what I was talking about in the "Epstein Killed Himself" 10th Man piece. It is the stuff of revolution.
As for the media, overall you think it is much less trustworthy…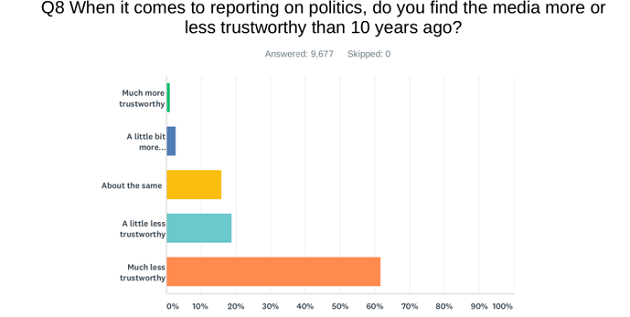 This all paints a pretty terrible picture. Interestingly enough, there was absolutely no agreement on how to play this volatile political environment: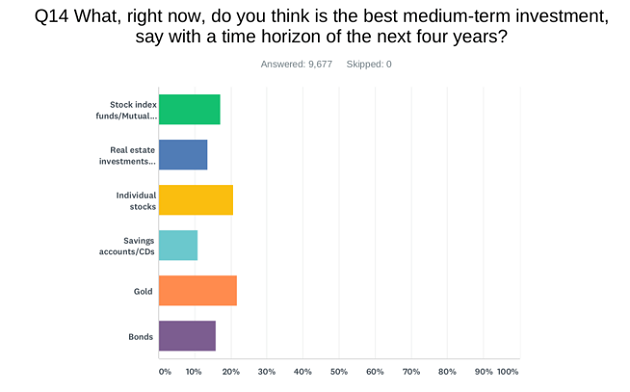 I'm sympathetic to that sentiment. All I'll say is that I think pessimism is going to come back in style, and probably soon.
Of course, The Daily Dirtnap has been on top of these themes. My subscribers are ready for anything.
We'll discuss the ramifications of this soon—next week, in fact. For now, enjoy your turkey. I personally like the cranberry sauce that comes in a can, instant mashed potatoes, and store-bought pumpkin pies, but I seem to be in the minority.


Jared Dillian
Suggested Reading...