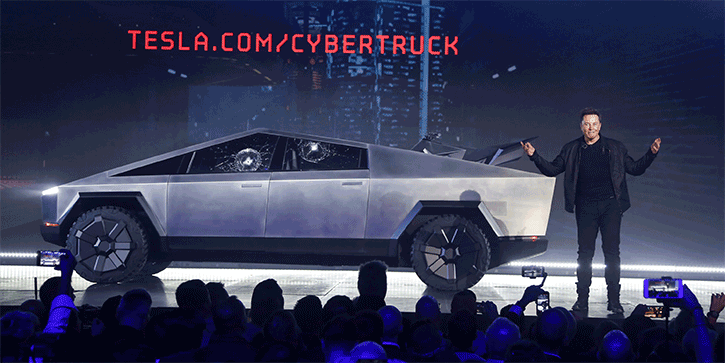 In the book on short squeezes, what just happened with TSLA will probably be in the first chapter.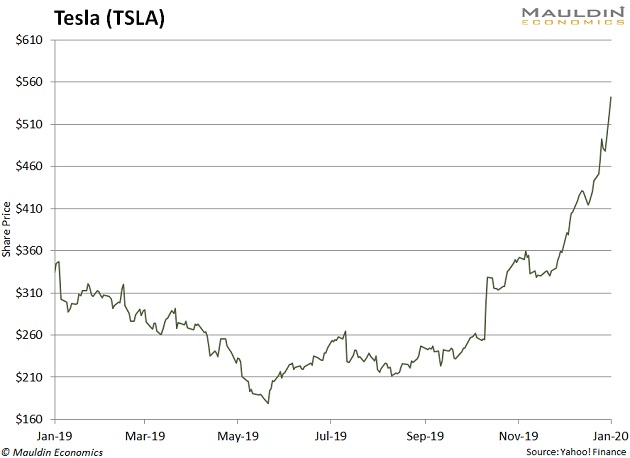 My intent is not to gloat or sack-dance or take a victory lap. I take no pleasure in other people's misfortune. However—I've observed a few times over the last year or two that a stock with such dedicated short sellers—that they form a cult or subculture—is probably going to end up going higher.
This is one of the reasons I spend time on Twitter. The TSLA shorts called themselves $TSLAQ, which would presumably be TSLA's ticker if it went bankrupt and was delisted. They had secret names and code words, and the secret squirrel stuff was ostensibly necessary because Elon Musk had attacked some of the shorts and even traced them down to their place of employment, so the caution was warranted.
I spent some time in $TSLAQ. I was short the stock for a while in 2018–2019 (I about broke even on the short). Here are my observations:
They think Elon is a bad guy, like, genuinely bad
They think Elon plays games with the numbers
They think the cars have manufacturing defects
They think Tesla doesn't turn a profit
They think that Tesla, the company itself, is a fraud

I can get my head around 1, 2, 3, and 4. Elon Musk is a jerk—the whole pedo guy thing with the British diver in Thailand was awful. I can't believe he won that court case. It was the clearest example of defamation I can possibly think of.
But Elon also has some pretty good personal qualities: He's a brilliant inventor and entrepreneur, and he works pretty hard. Good qualities to have in a CEO.
It is widely known that Tesla plays accounting games. Whether it crosses the line into outright fraud is another issue.
There have been widely documented cases of Tesla cars catching on fire, the doors falling off, etc. It's a bit hard to tell if these kinds of things happen any more often than with regular internal combustion cars.
No, Tesla doesn't turn a profit. It never has and maybe never will. Amazon didn't turn a profit for 20+ years, either.
And finally, is Tesla an outright fraud?
No, the company is not a fraud. It doesn't make any money, but nobody cares. Maybe someday people will care. Who knows? But it is not a fraud.
Tesla makes real cars that drive on the highways. In fact, Tesla is selling buttloads of these cars, and people seem to like them. I live in South Carolina. It took 10 years, but Teslas are finally starting to show up here. There is even a charging station at the mall.
I have my own experience trying to short a stock that didn't make money. I was quite indignant about it. The stock was Amazon.
That short didn't cost me much money (tight stop), but it cost me my reputation. I am still flicking off idiots on Twitter because of that call back in 2012. The guy that shorted Amazon.
You just don't do stuff like that.
Pickoff
Back when I was running the ETF desk at Lehman, in 2005 or so, I got picked off in an ETF in a very elaborate way that is far too complicated to explain here.
It was the only time I truly got yelled at the whole time I worked there. We lost a million dollars. Other people had lost more money on dumber stuff, but my boss was not happy.
I'll never forget what he said—he said, "We're the smart guys. We're supposed to be on the right side of trades like this—not the wrong side." Even worse than the money was the fact that we got fooled.
This isn't precisely a pickoff trade, but nonetheless, this is a trade that you want to be on the right side of, not the wrong side of.
A 300% move in a month? You want to be positively exposed to that. Doesn't happen that often in a big-cap stock.
Even worse than being short something like that (assuming you cover quickly) is the opportunity loss of not being involved. And let me tell you where people went wrong on this.
They thought that they were the good guys, and Elon Musk was the bad guy, and they were fighting for truth and justice and the American Way and all that happy crap.
Anytime you start introducing morality into a trade, you're going to get in big trouble. That's how people get hurt.
We're not crusaders, missionaries, or proselytizers. Maybe at one point I'll get into "chaotic neutral," my philosophy on making money in the markets. Interestingly enough, there is a growing market for this sort of thing, and it's called ESG. And a lot of ESG funds exclude Tesla because of poor governance. They just missed out on one of the biggest rips of all time.
I used to sit and think about how I never caught one of these moves. Remember Rule #42: The market does whatever hurts the most people most of the time. Try not to be roadkill.
Speaking of…
One way not to get run over by the stock market bus is to be smart and diversify. This week, you'll have the chance to get all of Mauldin Economics' expert guidance for a lifetime with an Alpha Society membership. You can even make it an heirloom for the kids.
The catch: For exclusivity reasons, and because there's a lot of new perks, the club is only accepting 100 new members this time around. So you might want to hurry and hand in that application today.


Jared Dillian
Suggested Reading...