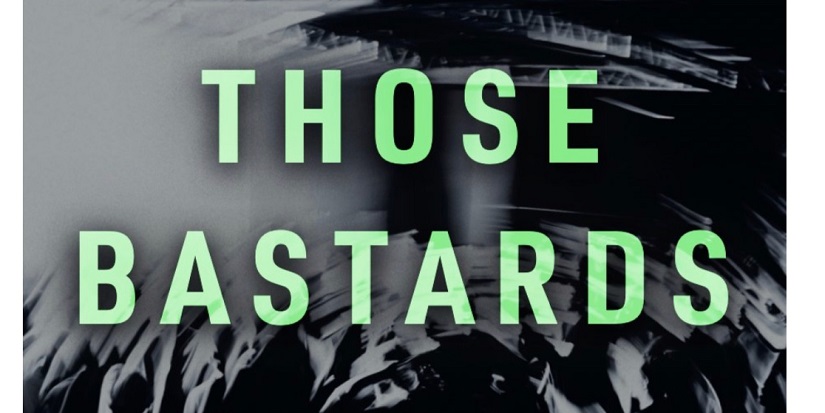 You probably know I'm getting close to finishing up my MFA in writing. Last year, I was taking a class called Writing for Digital Communication, where the main project for the class was to start a blog.
We could choose from several different blogging platforms—I chose Substack. I wrote about 10 blog posts during the class and then, once the class was finished, decided to keep going. Then, after a while, I thought I might be able to turn these essays into a book.
That book was released this week. It's called Those Bastards: 69 essays on life, creativity, and meaning. From the back cover:
What happens to us after we die? Why should you play the tuba? Why should you never wear cargo shorts? What are the keys to a successful marriage? Why do some people commit suicide, but others don't?
This sparkling collection of essays sets out to answer these questions and more.
With empathy, curiosity, and candor, Jared Dillian dives headlong into the central questions of existence with eyes wide open, observing life in a way that only he can. Alternately funny and sad, Those Bastards takes you on an emotional roller coaster, drawing heavily on Dillian's experience with debilitating mental illness and his professional failures, and overflowing with sharp critiques on music and culture. He moves effortlessly from topic to topic, in one essay riffing on how to use Twitter with honesty and integrity, and in another, describing his experience at the World Trade Center on 9/11.
Those Bastards is a literary sensation, filled with insights on what it means to be human, struggling in a world of uncertainty.
It's gotten some great reviews, including one from none other than John Mauldin:
"Dillian shows remarkable breadth in this wonderful essay collection, exhibiting writing chops that extend far beyond the financial world he normally inhabits. I thoroughly enjoyed this book, which is, at its core, about living a better life."
Up until this point, it's never been my ambition to write a book of essays. I just kind of fell into it, which is how most things in life are accomplished. As it turns out, I am pretty good at writing essays! I want to point out that this is a book of non-financial essays. Well, there is one financial essay, but it's mostly about human behavior. The rest are about sex, death, sports, or mental health—there are a lot about mental health. Mostly they are, as John says, about living a better life.
This is not a book that I could have written at age 34. I didn't have enough accumulated wisdom. I'm sure there are some people on this list who probably think I don't have enough wisdom at age 49! But I've lived hard, made a whole bunch of mistakes, and learned from them. That's essentially what this book is about.
Don't Buy Just One
I'd be thrilled if you bought a copy. Actually, I'd be thrilled if you bought 10 copies—and I'm not even remotely kidding. This book will make a great gift to a nephew or niece, brother or sister, aunt or uncle, enemy or best friend.
There is some swearing and some adult themes, but I'd rate this book very solidly PG-13 and appropriate for anyone down to mature teenagers. It's a shame this book didn't come out before Christmas because it would make an exceptional holiday gift. Well, you can buy some books and stick them in the closet until December. They won't go bad.
But if you find you're not in a financial position to buy 10, then buy five. And if you find that you're not in a financial position to buy five, then buy two. But don't buy just one.
There are some incredible life lessons on these pages, and you'll want to pass this accumulated wisdom on to someone else. I know how many readers of The 10th Man there are, and I know how many people open the email, and I can tell you that if everyone on this list bought two books, it would be a runaway bestseller.
So, hook me up. Especially if you've been faithfully reading this newsletter for the last eight years, sucking up all that free knowledge, and never once subscribed to any of the paid newsletters.
For $18.99, you'll get at least five hours of entertainment. Sometimes laugh-out-loud entertainment. It might even make you cry.
Buy Those Bastards here, and thank me later.


Jared Dillian
P.S. We're less than a month out from the beginning of the Strategic Investment Conference (SIC). If you haven't already, you can order your SIC 2023 virtual pass today. I'll be one of the featured speakers this year, along with dozens of other trusted experts who will help prepare you for the next wave of economic risks and opportunities. I look forward to seeing you there.
Suggested Reading...