These Cybersecurity Stocks Are Protecting Your Retirement Savings
August 26, 2020
Can you imagine losing $1 million in an instant?
A San Francisco man named Robert Ross (no relation) knows this feeling all too well. He became the victim of something known as a "SIM swapping."
Hackers took over his phone number by transferring it to a SIM card they controlled. Once they had the phone number, they gained access to his email address and—ultimately—his bank account.
SIM swaps are doubly cruel. Not only did Ross see his wealth get wiped out, but he also lost his cell phone signal to be able to detect and report it!
This type of attack is becoming more common in the age of COVID-19.
People are spending more time on their phones. Which means hackers have more opportunities than ever to steal your data and shut down your service.
An arrest was made in Ross's case, but the suspect pleaded not guilty. He's currently suing AT&T (T) for his lost life savings.
But SIM attacks are not limited to any one provider—or any one industry, for that matter. Which means…
You Best Protect Your Internet
We've been talking about "hyper speed" industries lately.
This includes e-commerce, which has seen an earth-shattering boom during the last six months. In April alone, e-commerce spending grew 49%!
We've also talked about payment processors. While these "utilities on steroids" have benefited from long-term trends, the need to facilitate e-commerce transactions has been a boon for the industry.
Cybersecurity also falls into this basket. That's because everyone from the other Mr. Ross to the largest companies in the world need to protect their (read: "our") data.
These include big names like Target (TGT), Capital One (COF), Equifax (EFX)—even TikTok. These companies were fined hundreds of millions by regulators and lost unimaginable amounts of customer trust.
Clearly, even big names are susceptible to data breaches. But with more data coming "on the cloud" than ever before because of COVID-19, companies are spending at an unprecedented rate to keep people's data secure.
These Companies Have Their Heads in the Cloud
When I say cloud computing, I'm talking about technology you use every day. Every time you pull up a picture from your Apple (AAPL) iCloud or load a website from Amazon's (AMZN) Web Services, you are using data over the cloud.
According to cloud computing company Cloudflare (NET), cloud computing demand rose 50% in March.
At this rate, market research firm Global Forecast expects cloud computing demand to grow 29% per year through 2023.
But as we've seen, putting this much more data on the cloud means companies need to spend even more to protect that data.
The Industry Protecting the "Everywhere" Internet
Global spending on data security is expected to hit $174 billion in 2022, up 33% from today:
While the entire industry is booming, cloud-based security is growing even faster.
And with the recent explosion in e-commerce spending, this data is more vulnerable than ever. But this explains why companies across the board are spending heavily to keep their cloud data secure.
Over the next three years, cloud security is set to grow 156%. And with more and more data going on the cloud, this industry may even surpass these estimates.
That's why you want to own stocks that benefit from this unstoppable trend.
These Cloud Security Dividend Payers Will Keep Your Income Safe
In my research, I focus primarily on dividend-paying stocks. Companies that pay safe and reliable dividends while growing their shares' prices at a steady clip.
One company that fits that bill is IBM Corp. (IBM). The technology giant has its fingers in many pies, but it has significant exposure to cloud security.
And since the firm controls 90% of all credit card transactions and 50% of the world's wireless internet connections, it knows a thing or two about securing customer data.
IBM also pays a hefty 5.5% dividend yield. And considering the company scored a near-perfect 99/100 on my proprietary Dividend Sustainability Index (DSI), this huge dividend isn't getting cut anytime soon.
Related story: What IBM's Latest Quantum Leap Means for Investors
Next on my cloud security list is Oracle Corp. (ORCL). The IT giant generates over 80% of its sales from cloud-related products. Naturally, cloud security is a major part of the company's sales mix.
ORCL pays a solid 1.7% dividend yield. While that's smaller than IBM's, it actually outperformed its rival on my DSI. In fact, ORCL scored a perfect 100/100… putting its dividend in elite company.
I have a third cloud security company on my list. I call it the "Greatest Company in the History of Companies." To get the name and ticker, along with all my reasons why it's set to earn (and re-earn) that label, click here.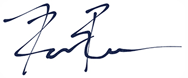 Robert Ross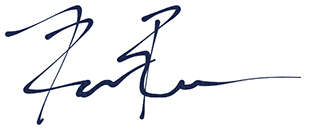 Robert Ross