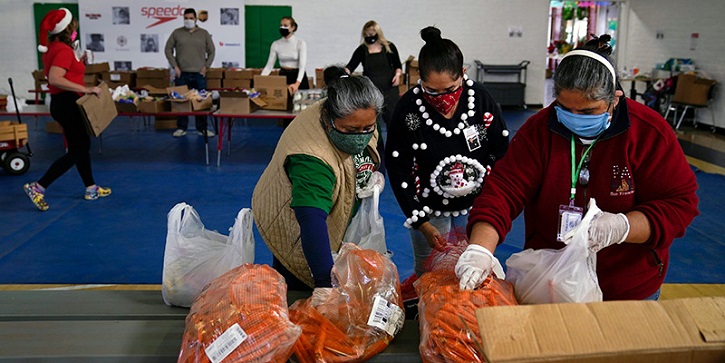 2020 Was a Lesson in Connection
---
Christmas is a little different this year. I haven't been to any shopping malls but I hear they are not exactly crowded. Many families are cancelling or shrinking their usual gatherings. Offices (remember those?) aren't having parties.
I don't know anyone who is happy about this, but keep it in perspective. This year millions of people lost jobs and income. Millions more lost family members to the pandemic. Missing your favorite aunt's sugar cookies is minor in comparison.
Nonetheless, we are all having to sacrifice in various ways. We may not have a choice about that, but we can choose how to respond. We can either resent the loss… or embrace it and try to find something good.
Whatever happens to the economy is largely outside our individual control. But we all have microeconomic influence. We can change someone's personal economy for the better. And, for most of us, there's never been a better time to do it.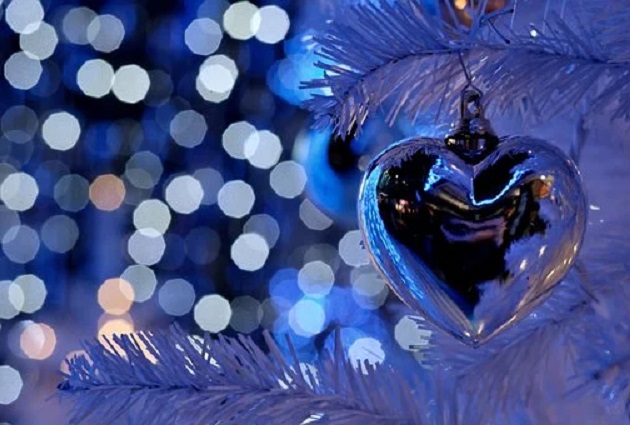 Photo: Pixabay
Band Aid
Last month I stumbled across Patrick Gathara on Twitter. He is a political cartoonist in Kenya, and he has been hilariously commenting on our US elections in the same way US media often covers foreign crises.
For example, Gathara reported on the Electoral College voting like this.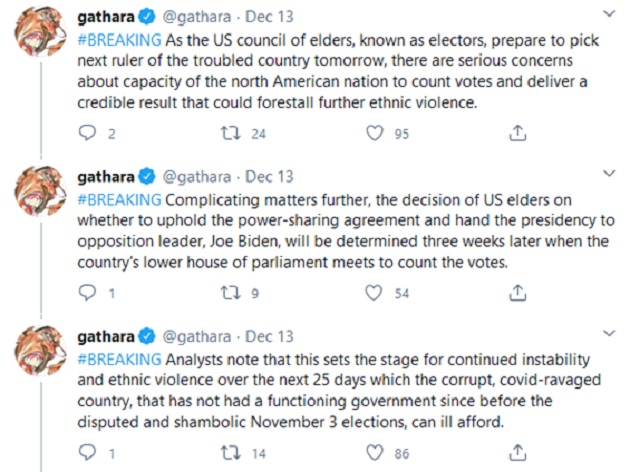 Source: Patrick Gathara
That's a little exaggerated but not much. Here's one that is just sad…


Source: Patrick Gathara
This is a veiled reference to the 1984 "Band Aid" group of pop stars who raised money for famine-ravaged Ethiopia with a song called "Do They Know It's Christmas?"
The US is far wealthier than Kenya or Ethiopia. Yet 36 years after Band Aid, millions of Americans face food shortages and malnutrition. They would appreciate help from anyone, anywhere. But that responsibility really should fall on other Americans.
People not far from you are probably hurting. If your family, like mine, is healthy and fortunate enough to have plenty of food, consider helping others who don't.
You can do that in many different ways. Local charities are working overtime this year with very little help. They'll take whatever you can offer. If you don't know where to turn, this site lets you find a local food bank.
Similarly, millions of small businesses are in deep trouble. For some, the holiday season is their make-or-break season. This year many have given up all hope of actual profits. They're just trying to break even or minimize losses. Every sale counts.
So, if you have the means, try to help out those businesses who need it most, including restaurants. You don't have to eat inside (and you probably shouldn't). Most have take-out now. Tip generously, too.
You can do more than shop. If you have cash to invest, or some kind of special expertise to offer, talk privately to the owners of your favorite places. You might find a way to help them and yourself as well.
Connections
This year highlighted one indisputable fact: We are all connected... so connected, in fact, that we can't stay away from each other. This helped the virus spread.
As 2020 ends, we need balance. We have to separate enough to keep each other safe, but not leave each other alone. We need connections now more than ever. Losing them will make recovery—economic and otherwise—much harder.
I believe we'll get through this time and, decades from now, look back and remember the people who shared it with us. So share as much as you can.
Merry Christmas,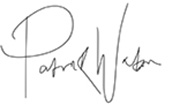 Patrick Watson
@PatrickW
---