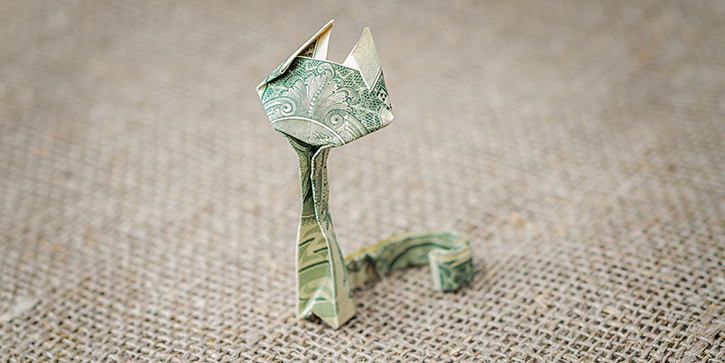 Investing in Our Furry Friends
---
My wife and I became empty-nesters this year, but we still have two dogs, two cats, and some itinerant raccoons and armadillos, which technically aren't pets but they seem to think they are.
More and more Americans seem to prefer pets to children… and the resulting demographic trend has massive economic and investment implications.
The numbers are startling and affect everyone, whether you are a parent, a pet owner, neither or both. They're also an investment opportunity you might try in 2017.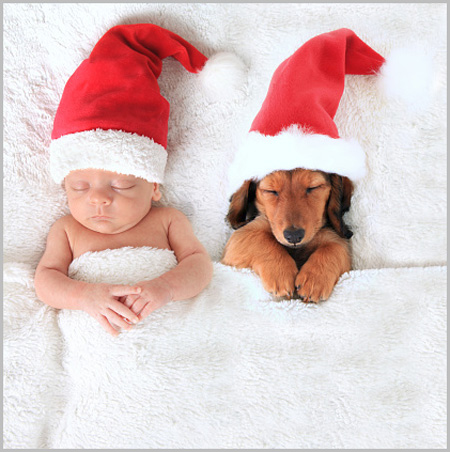 Photo: Getty Images
4 Million Missing Babies
While the memories of the Great Recession may be fading, the effects are still very much with us. Among other places, the impact shows up in demographic data.
Last summer I ran across some fascinating analysis by University of New Hampshire sociologist Kenneth M. Johnson. He found that US fertility levels dropped sharply beginning in 2008 and have yet to recover.
All those babies we didn't have add up to a big number.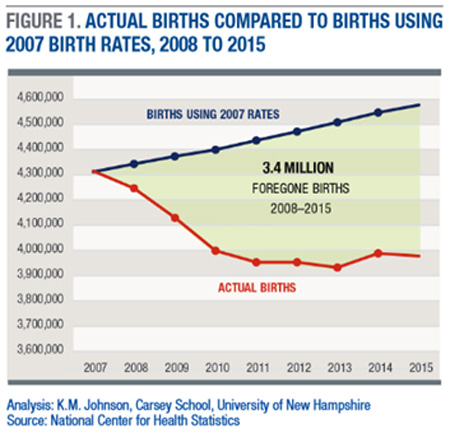 Professor Johnson calculated that if births had continued at the pre-recession rate, Americans would have had 3.4 million additional babies in 2008–2015. He found no evidence to suggest that this trend changed in 2016, so the total is likely near 4 million by now.
This happened even though the number of women of childbearing age actually increased during this period.
It's no mystery why. People who are experiencing economic and financial difficulty are less likely to have children.
The missing babies have a macroeconomic effect. All those jobs that would have been created in hospital maternity wards and eventually day care centers, kindergartens, and public schools aren't materializing. And then there's the billions of dollars that aren't spent on baby food, diapers, and clothes. Plus, sometime around 2025, we may start noticing fewer new workers entering the labor force.
This plunge of birthrates is not a new phenomenon, by the way. Contrary to what many people believe, the developed world has been on the fast track to population decline since at least the 1970s—a trend visible in many countries, from Germany to Japan.
However, even without children, the primal human urge to care and nurture has to find an outlet. Which is where our furry friends come in.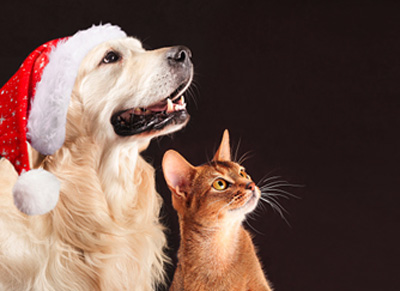 Photo: Getty Images
A Recession-Proof Industry
For many people, pets serve as a less expensive and less burdensome substitute for children. You get an idea just how much Americans adore their pets when you walk into PetSmart and see how much people spend on animal food, beds, and toys.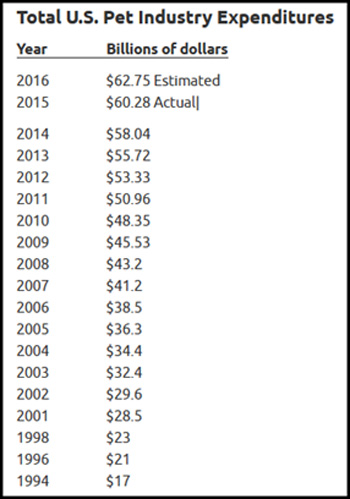 I myself am a prime example. My little dog Chloe consumes fuzzy rubber balls at an astonishing rate. Every few days, I bring out a new one, we play fetch, then she either hides it or chews it to pieces. Then I have to buy more. I buy dog toys just like young parents buy pacifiers and sippy cups.
Pets make our life better… but they definitely aren't free.
According to the American Pet Products Association (APPA), US consumers will spend $62.75 billion on pet food, supplies, and services this year.
Even more interesting is the growth curve in pet spending. It's been rising at the same time as human birth rates have been falling.
The APPA data shows that pet spending in 2007, before the Great Recession, was $41.2 billion. That means the market has grown over 50% since then, far faster than most other sectors of our sluggish economy.
Furthermore, pet spending has grown steadily every year for more than two decades.
You would think people cut back on pet expenses in recessions, but amazingly, that's not the case. It's that caring instinct again. Just as parents put their children's needs ahead of their own, many pet owners will tighten their own budget in order to provide for their animals.
That's not crazy, by the way. Recessions are tough. I know my dogs and cats helped me through some dark times. However much we spend on them, they always give back more.
Put-Selling Pets
Aside from making great companions, Fido and Fluffy can actually point us to good investment opportunities. They're part of a constantly growing economic sector that shows no sign of slowing down. And because it's based on a hard-wired human instinct, it's more or less recession-proof. Those are all positive signs.
I first had this investment idea last summer and wrote about it in Macro Growth & Income Alert. After research, my co-editor Robert Ross and I found a very promising stock in the pet healthcare segment.
The only problem: it was way overpriced. So rather than buy it, we advised subscribers to sell cash-secured put options with a strike price closer to fair value. This let them earn premium income without actually owning the stock, unless it came down to the price we liked.
The stock price dropped, but not enough—so recently the first set of puts expired, and our subscribers kept all the premiums. It was about 2.1% of the cash reserved to buy the shares. That's not bad for just five months, plus they kept earning interest on the cash. We recommended another round of put options last week.
I hope we'll be able to buy the shares this time. This is a fascinating company, and I think it will be a great long-term hold if we don't pay too much. But meanwhile, we're doing quite well just by writing options.
It's not too late to get in. If you want to join us in this growth opportunity and learn how to use conservative options strategies to boost your income, you should try Macro Growth & Income Alert today.
You're in luck, because right now, we offer the best deal of the year. You can join our most exclusive service, pay a one-time initiation fee, and receive all of Mauldin Economics' research… for as long as we publish it. Your benefits: huge lifetime savings and many members-only perks.
It's called the Mauldin Alpha Society, and it opens its doors only once a year. You have time until January 15—or until the available 300 slots are filled—to become a member in this club. This is an investment that pays for itself within 11–28 months, after which you essentially receive our services for free. So it's definitely worth thinking about. Get all the details here.
See you at the top,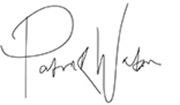 Patrick Watson
@PatrickW
P.S. Chloe says, "Merry Christmas and Happy New Year!"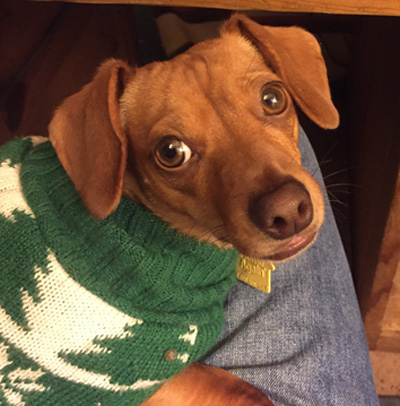 P.P.S. If you're reading this because someone shared it with you, click here to get your own free Connecting the Dots subscription. You can also follow me on Twitter: @PatrickW.
P.S. If you like my letters, you'll love reading Over My Shoulder with serious economic analysis from my global network, at a surprisingly affordable price. Click here to learn more.
Tags
---