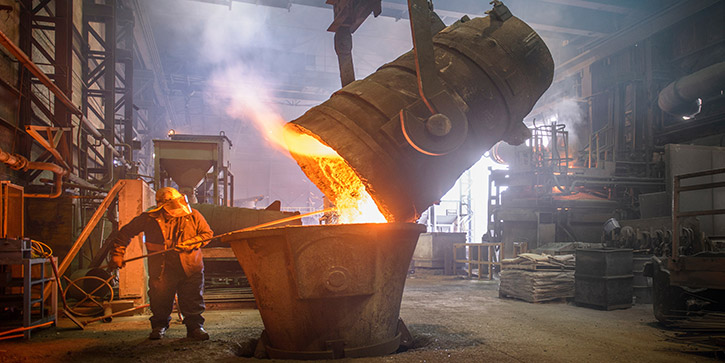 Steel Yourself for Metallic Trade War
---
Some people, including me, have been predicting trade war ever since the 2016 election—and for a good reason. President Trump promised all sorts of harsh trade actions. He killed the Trans-Pacific Partnership agreement within days of taking office, which was a big deal.
Since then, we've seen more talk than action. But stuff has been brewing in the background, and now some of it is taking shape.
Negotiators are reworking the North American Free Trade Agreement (NAFTA).
New tariffs are hitting foreign-made solar panels and washing machines.
Steel imports may soon get punished.
All these moves matter far beyond their immediate impact. I'll tell you how in a minute.
First, a little business: next week I'll be at our Strategic Investment Conference (SIC) in San Diego, and it will be an amazing event, as always. I can't wait to hear experts like David Rosenberg, Lacy Hunt, Mark Yusko, and Louis Gave discuss their economic outlooks.
If you can't attend, check out our SIC Virtual Pass. It includes audio and video recordings of every session, written transcripts, and access to the event live stream. Read all about it here.
Now, on with our story.

Photo: Getty Images
Tariffs Recommended
February has been a crazy news month. Aside from market fireworks, we saw a new Federal Reserve chair take office, the Super Bowl, the Winter Olympics, the horrible Florida school shooting, plus assorted political and financial scandals. And the month isn't over yet.
Amid all that, it was easy to miss minor stories with little immediate impact. But those stories can grow into bigger ones—and I'm pretty sure this one will.
On February 16, Commerce Secretary Wilbur Ross announced he had found that steel and aluminum imports "threaten to impair" US national security. He recommended the president impose new tariffs or quotas to reduce this threat.
The Commerce Department report was a response to President Trump's request last year for a "Section 232" investigation under the 1962 Trade Expansion Act. That law lets the president bypass Congress to address trade-related national security threats.
President Trump thinks China is acting unfairly by dumping excess steel on the world market, to the disadvantage of US steel producers. He wants to stop it, but Congress won't go along because steel consumers, like automakers, enjoy the low prices.
I reported this was brewing last summer (see Trump's Terrific Trade War). Now it's happening, and it's potentially a big deal.
The idea isn't entirely crazy. Defense contractors need reliable access to the raw materials—steel and aluminum—that go into the Pentagon's planes, ships, tanks, etc. That means we can't be too dependent on countries that might cut off imports during a crisis.
But is it really a risk? Wilbur Ross says so but Defense Secretary James Mattis seems unconvinced. His letter to Ross says the Pentagon "does not believe that the findings in the report impact the ability of DoD programs to acquire the steel or aluminum necessary to meet national defense requirements."
The letter is carefully worded. I suspect Mattis knows he can't stop this train and is trying to minimize the damage.
And make no mistake—there will be damage, and not all of it to foreigners.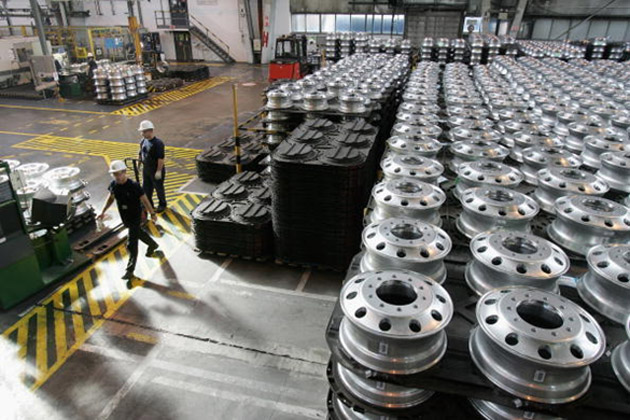 Photo: Getty Images
Deeper Threat
The Section 232 investigation recommends the president solve the steel problem in one of three ways:
A global tariff of at least 24% on all steel imported to the US
A 53% tariff on steel imported from 12 specific countries, including China, India, and Korea, along with a quota capped at their 2017 exports to the US
A quota on all countries at 63% of their 2017 US sales
The Department of Commerce also made similar but less harsh recommendations for aluminum. The president must decide by April 11 on steel and April 19 on aluminum. Bloomberg reported last Friday the president is leaning toward the harshest recommendation, the 24% global tariff. Axios reported he even wants to raise it to 25%.
Any of these measures will mean higher prices for US steel and aluminum consumers. That's you, if you want to buy a car or a steel-framed building, or you drink beer from aluminum cans.
It could also be a huge problem for Canada, if the president includes our northern neighbor in any tariffs and quotas. Canadian steel is highly integrated into US manufacturing.
Note, by the way, that Canada built much of its steel industry specifically to help US national security—supporting each other as allies do. To now be punished because it is allegedly threatening US national security won't sit well with Canadians. Nor should it, in my opinion.
That brings us to the real problem. Steel and aluminum are only the symptoms of a bigger threat to the global trading system.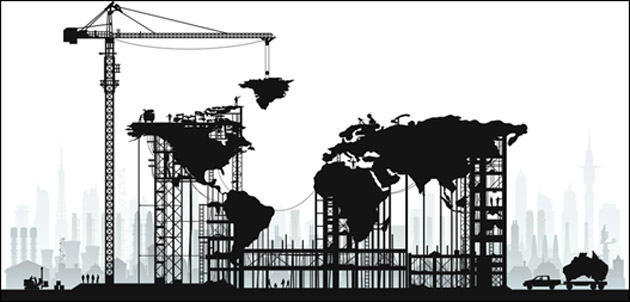 Photo: Getty Images
Retaliation
The deeper issue here is that Section 232 bypasses both Congress and the present world trade dispute resolution process.
Countries have trade disagreements all the time. The World Trade Organization (WTO) works to resolve them. President Trump thinks the WTO's methods are unfair. His solution, if he moves forward on the steel and aluminum actions, is to simply roll over the opposition using national security as pretext.
The problem is, other countries won't sit still for this. Their own domestic industries and voters will demand action, so it's very likely that foreign governments will invoke their own national security concerns and retaliate against US exports.
Note also that the retaliation won't necessarily be against US steel or aluminum. They could penalize US technology, agriculture, or consumer brands. My Twitter friend, former trade diplomat Harald Malmgren, says China will likely respond with "asymmetric" measures designed to inflict pain on key US interests, including non-trade interests.
This is how trade wars begin, and they rarely end well for anybody. They also spread through markets quickly. Trade flows drive currency exchange rates, which affect all kinds of other things—not to mention the equity and bonds issued by companies that lose export revenues or see their raw material costs rise.
Maybe President Trump will decide not to do anything, and this will all blow over. Or maybe not. Either way, we should find out soon.
See you at the top,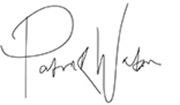 Patrick Watson
P.S. If you're reading this because someone shared it with you, click here to get your own free Connecting the Dots subscription. You can also follow me on Twitter: @PatrickW.
P.S. If you like my letters, you'll love reading Over My Shoulder with serious economic analysis from my global network, at a surprisingly affordable price. Click here to learn more.
Tags
---