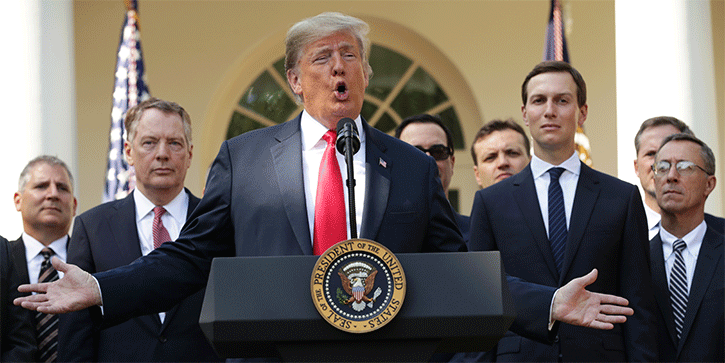 "Donald Trump Saves Christmas," said the Gizmodo headline last week.
That's not right, but markets indeed rose when the president postponed some of the China tariffs that were to take effect September 1.
The celebration was ill-conceived. Trump could easily reverse course. He thinks keeping everyone confused helps him.
In any case, we have a bigger problem that may be impossible to fix.
Even if Trump cancels every single tariff he has imposed and promises no more, the economy will still be in big trouble.
This won't get better until the floor stops moving.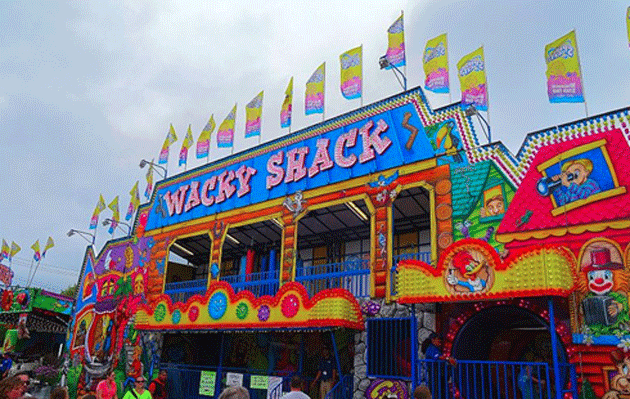 Photo: Wikimedia
Moving Walls
Ever tried one of those carnival fun houses where the walls move and floors bounce? They're entertaining, but you wouldn't want to live there.
That's kind of like Trump trade policy: unpredictable and always moving.
The initial effect is euphoric. Then it becomes tiresome and eventually sickening. You stagger out and wonder why you let that carnival barker lure you in.
Unfortunately, many US business owners are stuck in the fun house. Their best move, as I've said before, is to just hold on until it's over.
Consider Win Cramer, CEO of JLab Audio. His small but growing company makes wireless headphones. It's exactly the kind of job-creating modern manufacturing enterprise the US government should encourage.
Instead, he's dealing with this:
Cramer has lived in the midst of the trade whiplash all summer. His business was thriving in the spring and he wanted to bring on three new employees, a significant investment for a company with 35 workers. He drafted job descriptions for two entry-level customer service jobs and the COO position, but he put everything on hold in June after trade talks between the United States and China broke down.
He moved forward again after Trump and Chinese President Xi Jinping appeared to negotiate a truce at the end of June on the sidelines of the G-20 summit in Japan and even began interviewing candidates. But then Trump tweeted Aug. 1 that he would move forward with a 10 percent tariff on an additional $300 billion of Chinese imports, meaning nearly all goods coming from China to the United States would have a hefty added tax.
"We put hiring on hold again after the tweet came out," Cramer said. "We're in a business where we need certainty. We can't make investments because we don't know if those investments will have to be absorbed or dissolved."
Read that last sentence again. "We can't make investments…" because he has no idea what Trump will do next. Neither does anyone else (possibly even Trump himself).
This story came out before Trump delayed the tariff on electronics, but did it help? Not really. Cramer will probably keep those hiring plans on hold.
That means all his planning time and recruiting expenses were wasted.
And if you've ever been a small business owner, you know time and capital are precious. You can't afford to waste them.
Now, multiply this by thousands of other businesses. How much effort has gone into growth plans that a Trump tweet demolished?
Economically, this trade war is having the same effect as a natural disaster. Only the magnitude differs… and the fact that it's not natural.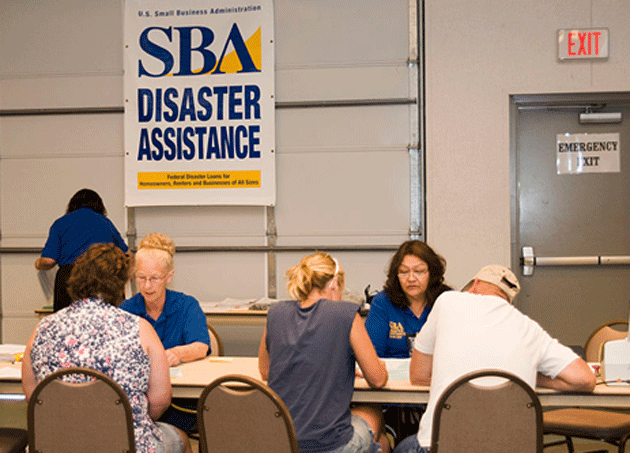 Photo: Wikimedia
Doubt in the Air
Business people don't have to play this game and increasingly they aren't. This is from a recent Financial Times column on trade war worries.
Think of it this way, if you're a senior executive in a capital intensive industry with a complex supply chain—like autos—then are you going to commit to any long-term project without visibility on your input costs? Probably not.
All else remaining equal, this is problematic for global growth in both the short, and the long term.
It's more than problematic. All those "on hold" long-term projects represent purchases not made, people not hired, products not manufactured. Such decisions are rational but, as they spread, add up to recession.
Chemical company Dow (DD), for instance, decided last month to cut $500 million from its capital spending plans because, as CEO Jim Fitterling said, "This is not the time to invest."
Dow is an important indicator because plastic packaging is a big part of its business. Its industrial customers are buying less… which is a sign their sales are dropping, too.
Fitterling specifically blamed trade-related uncertainty for his capex decision.
"I'm going to keep it tight until I get better visibility on the market. I think we need to get a trade deal… to get some confidence back in this market, at least on the industrial side."
Here's the real problem: The kind of deal Fitterling wants is not going to happen.
Congress hasn't authorized Trump to negotiate a permanent trade deal with China. He is doing all this on executive authority any future president can reverse.
So any deal that happens could expire in January 2021, just 17 months from now. And if Trump wins re-election, the walls will keep moving for four more years. No business can (or should) make long-term financial commitments with that kind of doubt in the air.
But if businesses don't invest, economic growth will eventually turn negative. That point is approaching fast.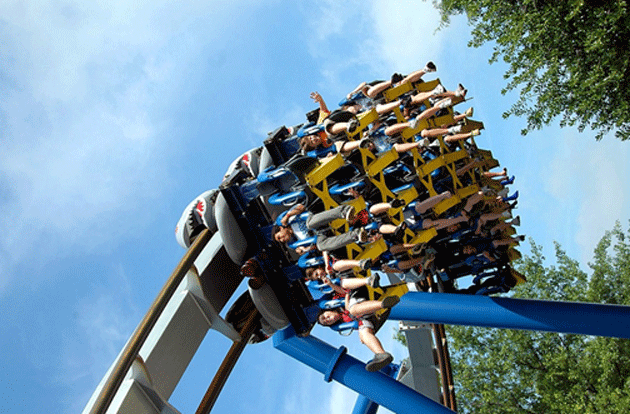 Photo: Pixabay
Intentional Chaos
This trade war is worse because it is arbitrary.
If Congress had raised statutory tariffs on Chinese imports, it wouldn't be good but the details wouldn't change all the time. Businesses could adapt.
Instead, we have the president making Twitter threats and randomly changing his mind. Other governments respond in equally haphazard ways.
Businesses simply can't operate this way. Finding revenue and controlling expenses is hard enough when the floor isn't moving.
And the worst part: Trump can't stop this carnival ride because he can't stop being Trump. Everyone knows he can unleash more chaos at any moment. That's not an accident. It is his "strategy."
This has consequences, and they are adding up.
See you at the top,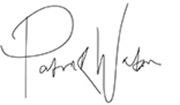 Patrick Watson
@PatrickW
P.S. If you like my letters, you'll love reading Over My Shoulder with serious economic analysis from my global network, at a surprisingly affordable price. Click here to learn more.
---