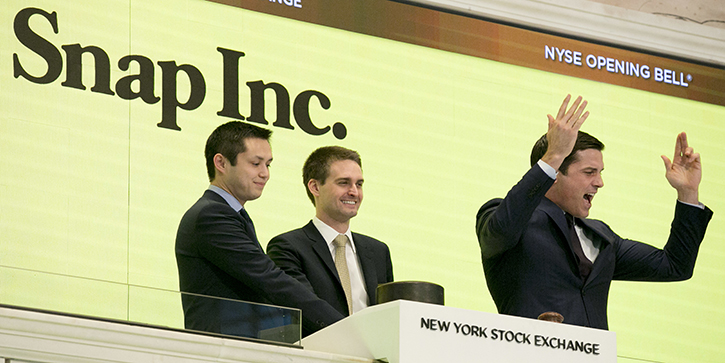 The Dumbest Thing on Wall Street
---
That's right—Snap's stock doesn't vote. You probably heard that.
In a sense, this isn't new. This tactic has been successfully used by media companies in the past; think Twenty-First Century Fox (NWS/A) and Viacom (VIA/B).
But the latest monkey business with voting rights doesn't come from old-as-Methuselah media CEOs, but from Millennial tech CEOs. Alphabet (GOOG) has split its stock into voting and non-voting share classes, and Mark Zuckerberg owns super-voting shares of Facebook.
But Snap just issued stock that doesn't vote. There is one vote, and it belongs to Evan Spiegel.
Evan Spiegel happens to be 26 years old, and he happens to be engaged to Victoria's Secret model Miranda Kerr. Knowing myself at age 26, and knowing what I might have been like had I been engaged to Miranda Kerr, you can forgive me if I am implying that Spiegel might be a bit distracted.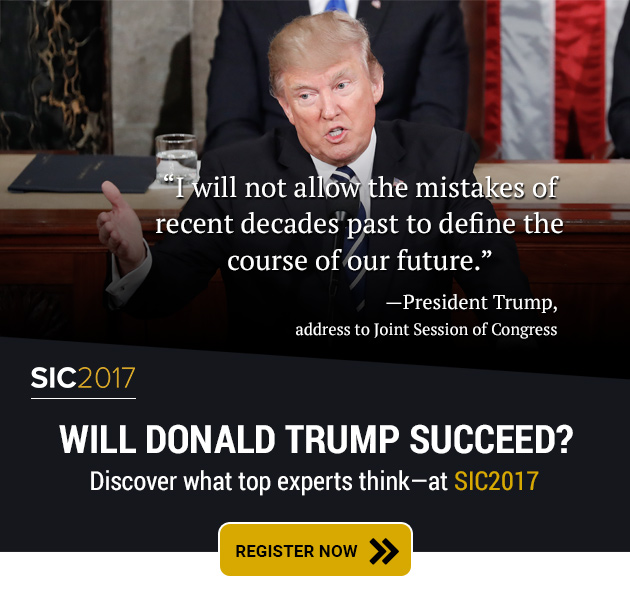 None of these tech companies have a moat to begin with, and Snap's is smaller than most. Instagram seems determined to put it out of business with its own "stories" feature, and it's a known fact that Snapchat users just blaze through whatever ads they show anyway.
It also caters to the ficklest of fickle demographics, and any attempts to broaden Snapchat's appeal have the potential to drive business to some other new, shiny platform. So there is that.
But if you own stock that doesn't vote, do you really own stock?
I mean, pretend you own 10% of a company, but you have no say in how it is run. Do you really own it? Is it equity or debt? If you think about it, it's kind of like a covenant-lite bond. A zero coupon, cov-lite perpetual.
Interestingly enough, some large institutional investors are lobbying the index providers (S&P and such) to keep SNAP out of the indexes, because the stock has no voting rights.
I agree with this, for a lot of reasons. Stock that doesn't vote is a bad development in capitalism, for sure, and there are obvious benefits to being in an index (with everyone piling into index funds these days). So kicking SNAP out of the index for having non-voting shares will provide a strong disincentive to companies doing that in the future.
Never mind the fact that stock that doesn't vote is not stock.
But the broader issue here is that indexing has totally screwed up corporate governance, because if you are XYX Company and 20% of your stock is owned by indexers, that's 20% of the float you never have to worry about falling into the hands of an activist. And it's 20% of the float that will probably vote with management pretty much all the time.
The passive managers have been pretty passive when it comes to corporate governance. That could change (I hope it doesn't), but the net effect is that you have a lot fewer shareholders with the ability to agitate for change at the corporate level. Activist investing is out of favor, but it shouldn't be.
In the case of Snap, you have a company that is in pretty clear need of adult supervision, but the CEO, Evan Spiegel, is accountable to no one. There are stakeholders—NBC Universal bought $500 million worth of stock, and Spiegel would be wise to listen to them, but if he doesn't want to, he doesn't have to.
I don't think it's a coincidence that everyone is crazy for non-voting stock with the S&P 500 at 2375. My guess is that if you dreamed up non-voting stock with the S&P at 666 (almost exactly eight years ago), you would have been laughed out of your own roadshow. Sign of the times.
All of this probably sounds like a little bit of sour grapes about this handsome, successful kid and his lingerie model fiancée. Not really. I wish the guy all the success in the world.
I'm doubtful of the investment merits, but my real beef here is about the voting rights. It takes a certain amount of arrogance—
we know better than you
—to deny stockholders a say in the direction of the company. That is one of the things about going public: you have to give up control, in exchange for being able to get liquid. Evan Spiegel didn't have to. Good for him, I guess.
It is like that old P.T. Barnum quote—there is a sucker born every minute.
Investing in the Age of Trump
I have something really cool for you.
Pretty soon, we're going to have an online conference to "wargame" all the implications of a Trump presidency. We'll be talking about tax, regulation, trade, and what this means for financial markets.
John Mauldin, of course, has his famous Rolodex that he's tapping into for three great market thinkers, and I actually have a Rolodex of my own—I'll be separately interviewing three capital markets participants, including a managing director in derivatives sales and the head of FX strategy from a well-known Wall Street firm.
We'll be talking about the Fed, we'll be talking volatility, and we'll be talking macro.
This is a rare opportunity to listen to people who manage real risk on a daily basis, and how they are positioning themselves for the next four years. I hope you are as excited as I am.
The virtual conference will be available for viewing by mid-March. If you pre-order now, you'll get the early-bird price.
Suggested Reading...