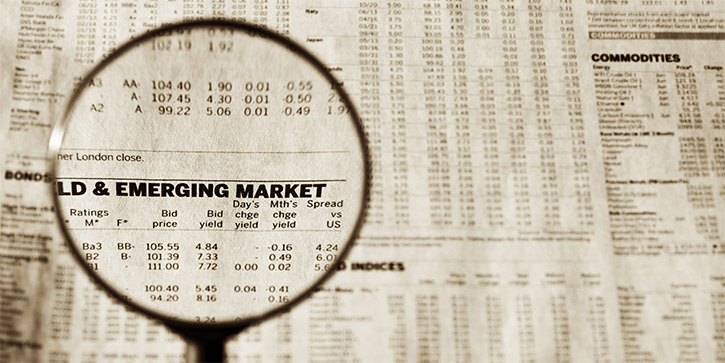 The Top Consensus Trades of 2021
---
I came into work on Sunday and spied a tweet from ZeroHedge. It was cribbed from some JPMorgan research report on the top consensus trades for 2021.
Oddly, I agree with most of these "consensus" ideas:
A bullish view on equities overall into 2021
Overweight non-US vs. US equities
Overweight value and cyclical equity sectors over growth-oriented sectors
Overweight emerging markets
Short the dollar
Short duration and steepeners in US and Euro rates
Long credit including corporate, emerging market, and peripheral sovereign credit
Long commodities including copper to play China's cyclical upturn and oil to play a global cyclical upturn
Long gold and bitcoin as short dollar proxies
These points reflect an inflationary view, a view I have held for some time, long before it started to work.
It would seem that all these points are consensus because that is what has been working in the last couple of months. But one thing I've learned in my career is that consensus trades can persist for a very long time.
Honestly, I think a lot of these trends continue throughout most of 2021.
I think that value over growth has made a secular turn, and that value stocks will outperform for the next several years.
I'm a big believer in emerging markets, which seem to be heading higher after a massive 14-year consolidation.
I've been writing in The Daily Dirtnap over the last two weeks that sentiment on the inflationary/short dollar trade is becoming very extended, and there is the possibility of a "macro whiplash" where the dollar has a violent correction higher. It hasn't happened yet, and I don't know if it is going to happen.
Where I disagree is where it comes to the bond market. I think people are getting a bit too excited about higher rates. They forget that the Fed can cap the yield curve at any moment.
Absent the Fed, sure, this trade will continue to work. But I don't want to allocate any capital to this idea.
But what is consensus? More important, do all investors really share these views, or is it just the people that the analysts at JPMorgan talk to?
The Definition of Consensus
I like to say that when everyone thinks alike, no one is thinking. It's not my quote; I got it from someone else.
It's a parlor game in finance to try to figure out what the consensus views are. That way, you can shoot against them.
When I look at this list, I see a bunch of ideas that weren't all that consensus a few months ago. They are far from becoming crowded.
What I've found is that people on the institutional side tend to have a very warped definition of what consensus is.
They're talking to other professional investors, forgetting that millions of people out there still think that Amazon (AMZN), Facebook (FB), and Apple (AAPL) are good ideas.
I know plenty of people who still believe in growth stocks, and I know plenty of people who still believe in deflation.
It is going to take a very long time to work off that consensus before the public starts speculating in steel stocks. Interestingly, that's what happened in 2003.
When I was working at Lehman after the dot-com crash, I remember sitting on the trading floor and hearing a lot of orders for names like US Steel, Nucor, and Phelps Dodge. The old bull market was over, a new one had begun, and retail investors hadn't gotten the joke. They would eventually, in 2007.
I'm not really sure what the next bull market is going to be, but I can say for certain that it's not going to involve Amazon, Facebook, and Apple. It's probably going to be all the stocks that were punished in the pandemic, like travel, retail, and office real estate.
This is the nature of markets. Something works, and people keep doing it.
If you could make money by pushing a button, how many times would you push that button? But eventually, pushing the button doesn't result in more money, and you have to push a different one.
The Natural Contrarian
I have had a nice career by doing the
opposite
of what everyone else is doing. But that is hard work. Wouldn't it be nice to have things be easy for a change?
If short USD/inflation/value is consensus, I'm happy to be with the consensus for a little while. I'll leave it to other people to shoot against the trades that are working.
When the COVID-19 vaccines were announced, I think we experienced a profound regime shift in markets. This resulted in a 15-standard deviation outperformance of value over growth in a day.
Those are the types of events that mark turning points.
If the market operates in regimes, I am more than happy to trade with the current regime until it no longer makes sense. That is a long way off.
In the meantime, the water's warm. Come on in.


Jared Dillian
Suggested Reading...