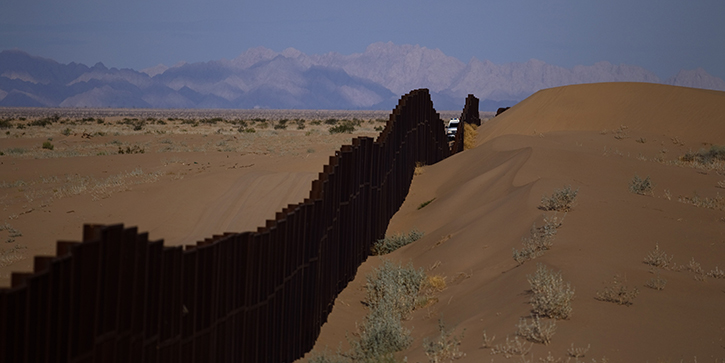 Border Hassles and Economic Growth
---
There, wasn't that fun? My answer:
Borders once mattered. Then they didn't. Now they matter again.
I know, that misses some details, but it's a good framework.
Soon after World War II ended, we split the planet into East and West, with an Iron Curtain in between. Lesser barriers subdivided each side.
Time passed. Borders loosened. People and goods started flowing more freely.
This was okay at first, but eventually it became too much. People yelled, "Enough!" Now we're in a great debate over which visitors, immigrants, and goods can cross national borders, and on what terms.
It's a debate worth having, but we can't forget that our choices will have economic consequences. Sometimes, a medicine's side effects are worse than the disease.
We're starting to find out now.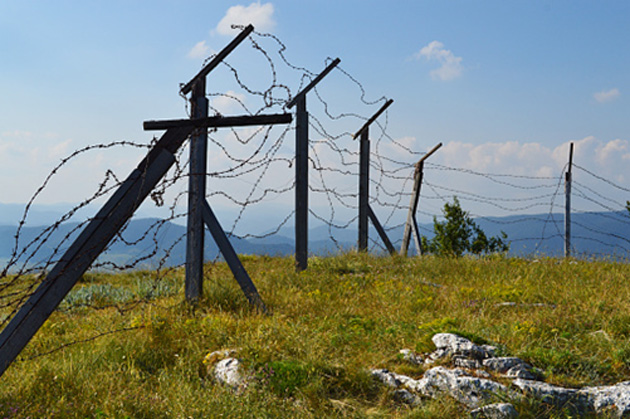 Photo: Getty Images
Exporting Dollars
This week, I'm at the South by Southwest Conference (SXSW) in Austin. Among other things, SXSW is a big meeting place for start-up companies and venture capital investors. A lot of deals get made here.
Many of the investors and entrepreneurs who are attending are from other countries. I've met people from as far away as Brazil, Israel, Indonesia, South Africa, and Greece.
There was a panel spotlighting some of Pakistan's start-up businesses. Yes, Pakistan. I never even knew they had entrepreneurs there—but I met some, and they're excited about the future.
Amid all this, I noticed something significant.
Most of these small foreign businesses don't want American customers. They have no interest in competing with US businesses; they're focused on their own countries. They're here only because they need money to get off the ground.
In other words, rather than importing stuff to the US, they want American investors to export their dollars.
This is exactly what we want. President Trump's goal is to reduce US dependence on imports and promote US investment overseas—and SXSW and other events like it are where many such relationships begin.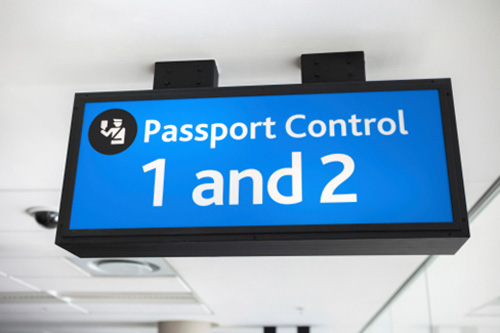 Photo: Getty Images
There's one problem, though: Getting here to make those connections is no longer easy for non-US citizens.
The international SXSW attendees are all talking about our new border controls.
And it's not just the people. Bringing any kind of electronic device into the US is difficult too.
How do you do business without smartphones and tablets? Some folks are finding out the hard way.
Bookings Down
We're starting to get hard data on the new travel changes. Here's part of a recent Guardian report.
Flight app Hopper released research earlier this month that showed flight search from international origins to the US has dropped 17% since Trump's inauguration, compared with the final weeks of the Obama administration. It found a similar pattern to Kayak, with San Francisco and Las Vegas seeing the largest declines in search interest.
Hopper found there has been a sharp drop in flight searches to the US since Trump's travel ban, with a 30% decrease in predominantly Muslim countries regardless of whether they were included in the ban. In Saudi Arabia flight searches dropped by 33% and in Bahrain by 37%, even though neither were included in Trump's executive order.
Though flight demand to the US dropped in 94 of 122 countries, Hopper found a notable exception in Russia, where flight search demand to the US was up by 88%.
Hopper said it believes the change does not represent a seasonal effect: last year there was only a 1.8% decline over a comparable time period.
Analyst Forward Keys has also released a report on air travel to the US following the Trump travel ban. It found that in the week following the ban, bookings from the affected countries – Iraq, Syria, Iran, Libya, Somalia, Sudan and Yemen – fell by 80% compared with the same period last year.
Net bookings to the US are down by 6.5% (excluding China), according to Forward Keys. The analyst says that the Trump travel ban "is putting off people travelling to the US from many regions of the world, beyond the Middle East".
Maybe those numbers will bounce back, but so far it doesn't look good.
To be clear, I'm not at all suggesting we throw the doors wide open. We must protect the US from those who would cause harm.
If there's reason to be suspicious of someone, then I want them checked thoroughly. I think most foreign visitors understand that. What they don't understand is arbitrary hassle and needless delay.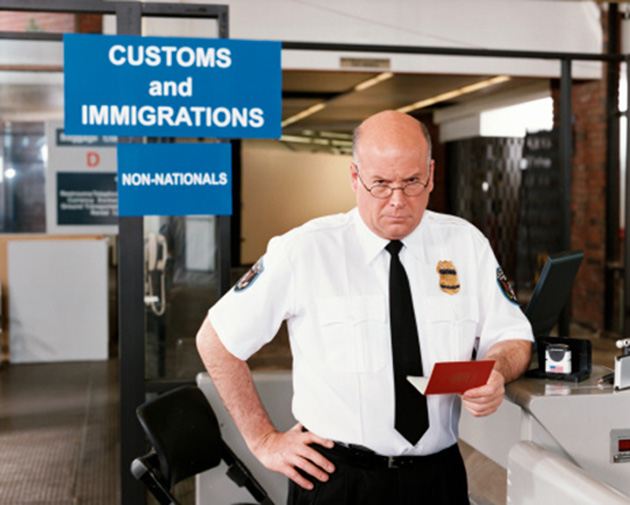 Photo: Getty Images
The harder we make it to enter the United States, the more foreigners will decide to do business elsewhere. The Guardian report, plus what I see at SXSW, suggests it's already starting.
Aside from hurting the US travel industry, it deprives Americans of jobs and investment opportunities. But that's not all.
Striking Back
On March 3, the European Parliament voted to end visa-free travel for US citizens visiting the EU. Enforcement could begin within two months.
This isn't even related to the Trump administration's new rules. It's been a long-running dispute about travelers from Bulgaria, Croatia, Cyprus, Poland, and Romania. Those countries are EU members, but, contrary to agreements, the US government still requires their citizens to obtain visas to enter the United States.
This kind of tit-for-tat could be the beginning of a trade war for people instead of goods.
The global economy depends on businesspeople being able to move around the world relatively freely. Anything that interferes with this free movement also interferes with economic growth.
Note: this isn't about people entering the US to work here illegally. That's a different subject. I'm talking about business travelers with legitimate reasons to enter the US for short periods.
Aside from business travel, consider the impact on tourism. We've now heard lots of stories about airport immigration officials separating children from parents. If you are a wealthy family from outside the US, will you bring your kids to Disney World? Probably not... and the Orlando-area economy won't benefit from your spending.
Looking Inward
The Trump administration's border tightening is really just a sign of a larger trend. People and governments all over the world are looking inward, both politically and economically.
I think this is partly a reaction to globalization's excesses and partly technology-driven. But whatever the cause, it's happening. And it's not all bad.
Here in Texas, we have a saying, "Good fences make good neighbors." It's true—clear lines help everyone mind their own business and avoid conflict. The same goes between nations.
You know what else good fences have, though? Gates.
Gates let you a) admit the people you want while b) blocking everyone else.
It's not an either/or thing. We need security and efficiency at US entry points. That's how to keep everyone safe—and keep the economy moving.
See you at the top,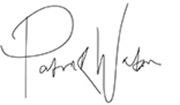 Patrick Watson
P.S. If you're reading this because someone shared it with you, click here to get your own free Connecting the Dots subscription. You can also follow me on Twitter: @PatrickW.
---