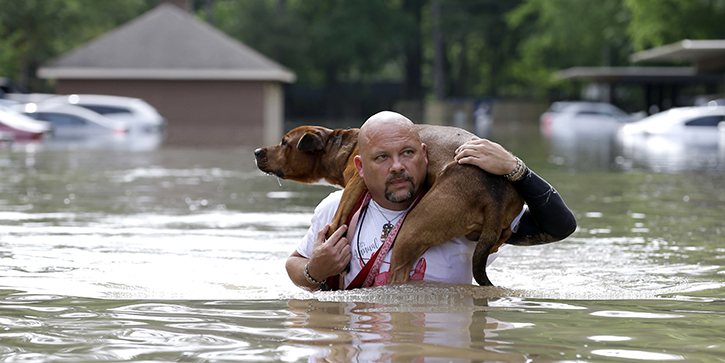 Harvey's Animals and Robot Seals
---
Hurricane Harvey hit Texas hard. Much of Houston, our largest city, will be uninhabitable for months, maybe years.
We had no damage where I live near Austin, but like most Texans, I have friends and relatives in the affected areas. We're all doing what we can to help them—thanks to everyone pitching in from other states too.
Watching the news coverage, I've noticed a common scene.
Many flood victims bring dogs and cats with them on the Cajun Navy's small boats. I haven't seen any rescuers object. They seem to think nothing of it and even welcome the animals aboard.
Leave them behind? Inconceivable. Pets are part of the family.
This is another example of an economic trend I wrote about last year. It's not reversing, and I doubt it ever will.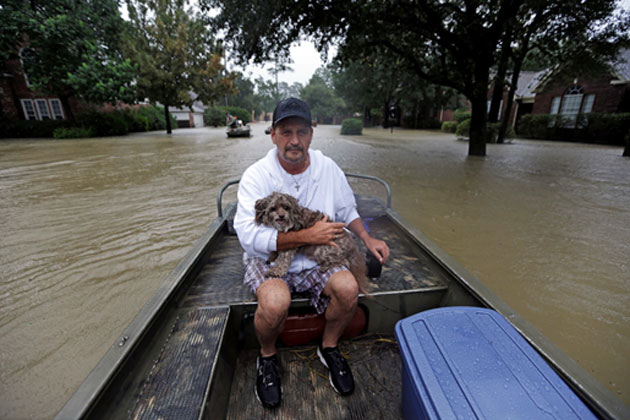 Photo: AP
True Priorities
As I said, Harvey didn't hit Austin, but I know what it's like having to evacuate in a rush.
Our area experienced several huge wildfires back in 2011. One got close enough that we could see the flames. As the wind picked up, firefighters told us to "Get out of there right now!"
Given only minutes to grab what possessions you can—and thinking you will probably lose everything else—you learn your true priorities.
Mine were some essential medicines and our three dogs. My wife, son, and I crammed them into our two vehicles and drove to safety.
Fortunately, the fire went a different way and spared our house. But during that period when we didn't know, did I regret leaving so much behind? No. Bringing the dogs was the right choice… and the Harvey photos show I'm not the only one who thinks that way.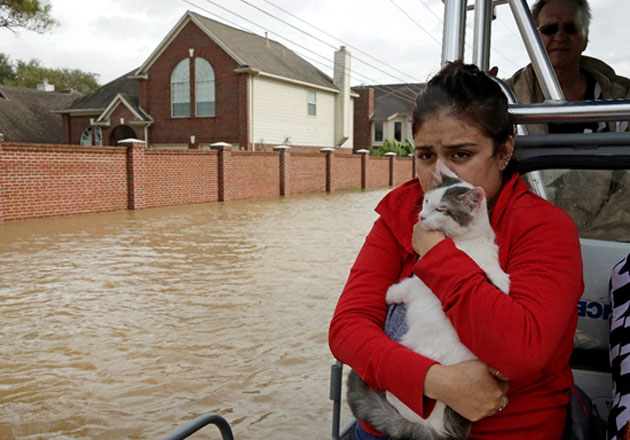 Photo: AP
Long-Term Trend
Last December, I wrote a Connecting the Dots story called "Investing in Our Furry Friends." It discussed the way Americans increasingly apply their parental instincts to pets instead of children.
One consequence of this trend is a colossal and growing amount of money spent on our pets. The American Pet Products Association estimates that in 2017, $69.4 billion will be spent on US pet care, up from $66.7 billion in 2016.
The substantial growth in pet care stocks supports these numbers. Check out these one-year returns (as of 8/31/17):
Phibro Animal Health (PAHC) +58.7%
Heska Corp. (HSKA) +83.2%
Freshpet Inc. (FRPT) +52.6%
However, that doesn't mean you can just throw darts and win. The sector had some losers too, such as...
Aratana Therapeutics (PETX) -41.4%
Spectrum Brands (SPB) -18.0%
Normally, an ETF would be the right answer if you're bullish on a sector but not sure which stocks will perform best. Unfortunately, there is no pet care ETF available to US investors, as far as I can tell.
Worse, private equity firms are snapping up some of the once-public stocks from this segment. The two big pet retailers, Petco and PetSmart, are both private now.
So, that's aggravating. Here we have a really attractive, long-term theme, but actually investing in it is hard. What can you do?
You can try to build your own ETF with a basket of stocks. You probably need at least 20 stocks to be well-diversified, and that will be tough. Some of the best performers are quite small.
I'm constantly watching for opportunities in this segment, and my Yield Shark and Macro Growth & Income Alert subscribers will be first to know when I find them.
Tiny Motors
Before you enter any investment, you want to consider the risks.
Among other things, the pet care industry faces the same risk we discussed last week for bus drivers. What if robots replace our pets?
That's not as nutty as it sounds. In fact, it's already happening.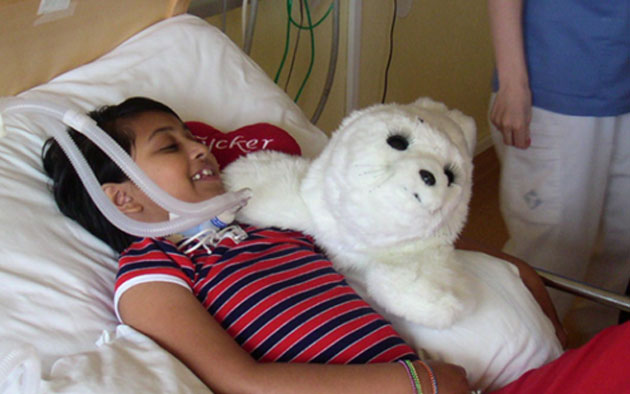 Photo: Paro Therapeutics
A Japanese company, Paro Therapeutics, makes a robotic baby seal that is apparently very lifelike. It reacts and moves much like a real animal. The company envisions it helping sick children and dementia patients.
Clever Japanese inventions don't always catch on in the West. Remember Tamagotchi?
But technology improves. Eventually, could robotic dogs or cats take the place of our real ones? Would we even know the difference?
In some ways, maybe not. Sufficiently advanced technology could probably make a robotic dog look, feel, and move like a real one. But that's not the same as being a real dog.
Dogs are a strange mix of predictability and randomness, and cats even more so. Half the time, I have no idea why my three cats do what they do, or what they'll do next.
I am sure of one thing, though: whatever a cat does, makes perfect sense to the cat.
How do you duplicate that wonderful mixture in an artificial pet? Never say never, but to me it seems unlikely, at least in our lifetimes.
That means the pet care industry ought to keep doing well for several more decades. We will still have dogs and cats. They will still need food, toys, bedding, healthcare and in the future other luxuries we can't currently imagine.
Best of all, our dogs, cats and other critters will keep making life better—just by being there. That's what family does.
See you at the top,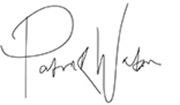 Patrick Watson
P.S. If you'd like to help Harvey's animal victims, here's some information on charities working to save them. I'm personally supporting Austin Pets Alive, which is temporarily housing hundreds of animals evacuated from shelters in the disaster area.
P.S. If you like my letters, you'll love reading Over My Shoulder with serious economic analysis from my global network, at a surprisingly affordable price. Click here to learn more.
Tags
---