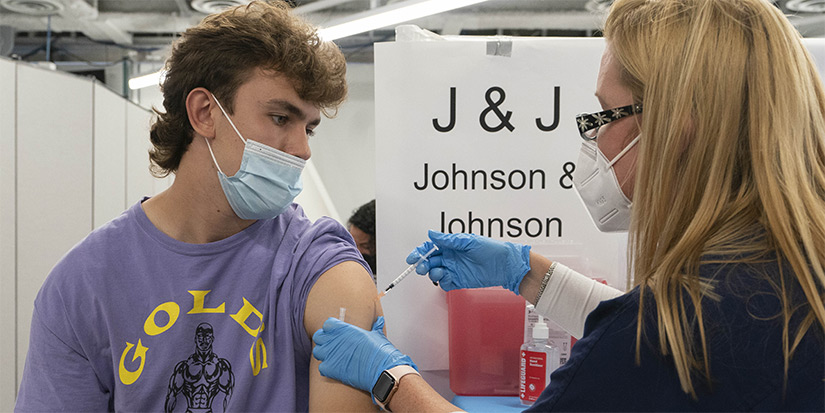 The Virus Isn't Finished with Us Yet
---
Last week brought some good economic news. The US economy, as measured by real Gross Domestic Product (GDP), is back where it was at the end of 2019, before the pandemic wreaked havoc on the next two quarters.
That's wonderful, but keep it in perspective.
First, this occurred only with massive monetary and fiscal stimulus, both of which generate other problems.
Second, recovering the loss is good… but we spent six quarters just getting back where we started. If the economy now resumes the previous mild GDP trend, recovering to where we should be will take many years.
Even that will be hard as long as the virus that dug the hole is still here. Yes, we in the US have vaccines now. They don't help people who don't get them.
This is becoming a problem as the virus resurges in less-vaccinated states like Florida, Missouri, and Arkansas. Some hospitals are again near capacity, filled with mostly unvaccinated COVID patients.
The pandemic economy isn't over. We're just entering another stage of it.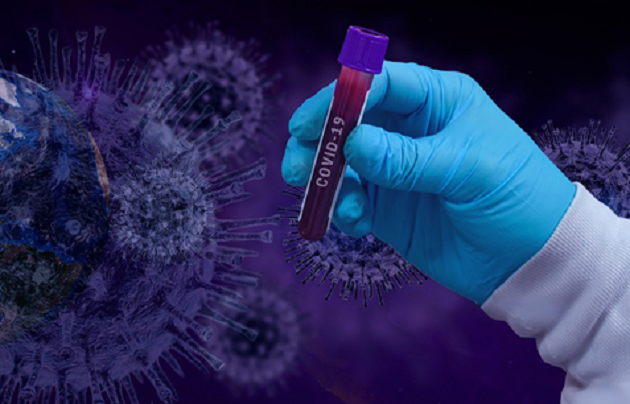 Source: Pixabay
COVID Déjà Vu
There's a school of thought that says we should just "move on." Unvaccinated Americans made their choice. The rest of us must accept the risks and return to normal life.
That viewpoint has some problems.
For one, we are a society. You can't live in a place where people are suffering and pretend it doesn't affect you economically. The lives you're shrugging off are your colleagues, suppliers, and customers. Everyone depends on everyone else.
For another, guess who's paying the large and growing hospital bills? You are, if you're an American taxpayer. The CARES Act covers COVID hospitalization even for uninsured people.
And those hospitalizations may actually get more expensive as this wave of younger, healthier unvaccinated patients doesn't die quickly like older people did in prior waves. Longer hospital stays cost more money. They also consume hospital capacity you may need if something else happens to you.
These younger patients are also more likely to be in the workforce. That means their employers must find replacements in a super-tight labor market.
None of that is economically positive. Nor is it safe to assume this summer's wave will be smaller than earlier ones.
Here's an interesting chart from Guggenheim's Scott Minerd. He plotted US COVID cases from July-December 2020 (blue line, upper scale) vs. April 2021 to the present (brown line, lower scale).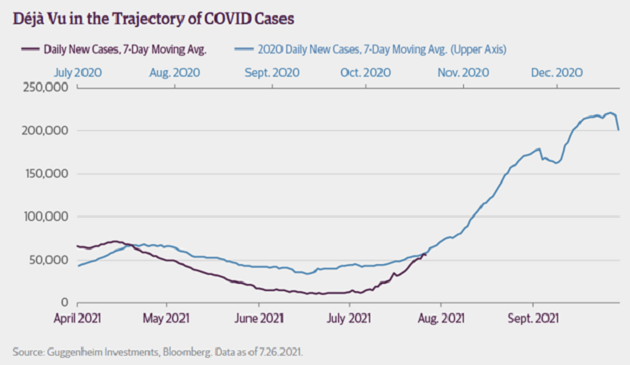 Source: Guggenheim
This year had been running better than the second half of 2020, but now the case count is roughly where it was last October, and pointed higher.
How is this possible when so many people are vaccinated? Minerd points to some simple math.
About half the US population is now fully vaccinated, but…
The Delta variant is at least twice as transmissible as 2020's COVID version.
So if the virus spreads twice as fast in a group of half as many people, arithmetic says the result should be about the same number of cases.
Now, it's not quite that simple because the most vulnerable people are more likely to be vaccinated. Others may have some immunity from previous infection. That should help.
But we're also taking fewer precautions. Masks, distancing, capacity limits—those are all now optional in most of the US. The unvaccinated people who most need them are the least likely to practice them.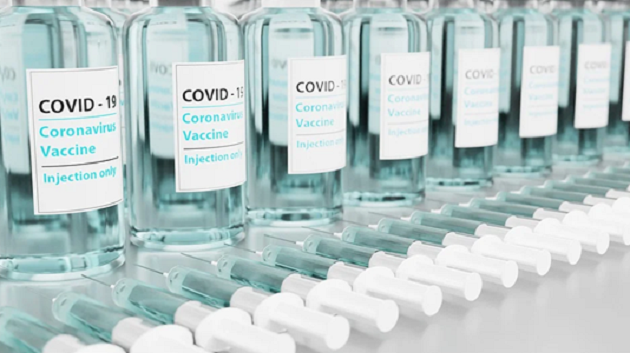 Source: Pixabay
No Moving On
Will this really matter economically? I think the kind of widespread business closures and other restrictions we saw in 2020 probably won't happen again. Instead, we see large employers and universities starting to require vaccinations. That should help, but those people are still several weeks away from full protection. The virus is spreading now.
In some places, businesses are starting to ban unvaccinated customers. Restauranteur Danny Meyer, who founded Shake Shack, said on CNBC capacity limits are, "just so 'yesterday.' ...We know the vaccine works, and it's time to make sure that this economy moves forward." His company now requires vaccination proof for both employees and customers.
That's one way to do it. However some states, like Texas, have both forbidden capacity limits and said businesses can't ask customers if they're vaccinated. What will happen there?
And people can stay home and spend their money differently even if not forced to. In the UK, English restaurants and pubs geared up for a rush of business after a year of restrictions ended July 19. Instead, reports say traffic has been about the same.
Or consider the US travel industry. TSA checkpoint traffic gives us a pretty good read on how many people are flying. Right now it's about 80% of the same point in pre-pandemic 2019. So people are flying again, but nowhere near what they were, and the summer travel season winds down soon.
These clues suggest economic recovery is still happening slowly, at best. And, as noted, COVID-19 isn't over.
We haven't even talked about the many other countries that haven't even started vaccinating. The US depends on them, too. Or the possibility a vaccine-evading variant will emerge. Each new case, anywhere on the globe, is another chance for the virus to mutate.
I wish we could "move on" from COVID. I don't think we can just yet.
See you at the top,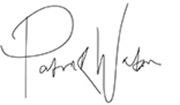 Patrick Watson
@PatrickW
P.S. If you like my letters, you'll love reading Over My Shoulder with serious economic analysis from my global network, at a surprisingly affordable price. Click here to learn more.
---