Leverage Is an 8 Letter Word
November 21, 2008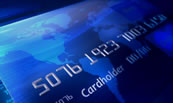 Leverage Is an 8 Letter Word
If Loans Are So Cheap, Why Don't They Sell?
Deflation and Helicopters: Time for a Review
Commercial Property Loans Start to Haunt the Banks
Warren Makes a Bet
Thanksgiving, Moving, and New Orleans
Leverage is an eight-letter word, which the markets now regard as twice as bad as the two four-letter words debt and pain (or fill in your own four-letter words). This week I try to give some insight into what is happening in the credit markets, some of it below the radar screen of most analysts. We will look at the potential for deflation and the Fed's response. There is a lot to cover, so let's jump right in.
I talked with a friend who runs a collateralized loan obligation fund, or CLO. There are a lot of these funds in the Shadow Banking System. Typically they buy certain types of debt, with a lot of it in the bank loan space. In the "old" days of the last few years, banks would make loans to corporations and then sell them to CLOs and other institutions, making a spread on the loan and a profit on the servicing business. Some funds would typically leverage up somewhat and make a decent return.
Today, many highly rated loans are selling for 80 cents on the dollar. There is nothing wrong with the collateral or the corporation which owes the money; there is just no one with ready cash to buy the loans. I asked my friend why he doesn't buy them, since they offer very good returns.
If Loans Are So Cheap, Why Don't They Sell?
The problem is that his fund, and most other CLOs, have covenants in their offering documents that prevent them from buying debt at less than 85 cents on the dollar. That covenant is a good thing in normal markets, as it prevents possible mischief by the manager, but right now it means that a lot of opportunity is being missed. The only way he can buy…
To continue reading, subscribe for free.
---
Or login below.