The Bottom Right Hand Corner
October 22, 2004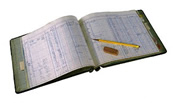 The Bottom Right Hand Corner
Addicted to Growth
Bringing Out Your Inner Spock
Focus on the Facts, Not Stories
Muddling Along
Belize and Birthdays
What makes one person a pessimist and another an optimist when speculating about the future of the US and the markets? How do we come to our most basic assumptions? This week we look at some insights into human nature I picked up in Tahoe at George Gilder's Telecosm, as optimistic a gathering of bulls I have ever been to. I close with a few quotes from here and there on Fed policy and Muddle Through. I think it will stir your thought processes a little.
Let's set the stage. I am sitting in the back of the rather crowded hall and Rich Karlgaard, the publisher of Forbes asks, "How many people think the market will be up a year from now? How many people think the economy will be better next year?" It was clearly 80-90% in the optimist camp. When asked the opposite question, there were a few lone hands here and there.
George had asked me to this tribute to hopefulness to be the lion in a den of Daniels. My assigned topic was to tell the starry-eyed attendees why the world of the next decade would be somewhat less than they imagined, that we are in a Muddle Through Era.
Those of you who read last week's letter got the gist of my presentation. I listed 9 "Economic Headwinds" the economy faces which…
To continue reading, subscribe for free.
---
Or login below.