The Pain in Spain
February 19, 2010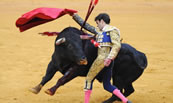 Germany, Greece, and Spain
Two Views on the Euro
The Pain in Spain
How Much Is Too Much?
Tampa, Austin, and California
Last week we talked about Greece. But the problems are more than just Greece. We look at two very different views of the euro, and then opposing thoughts on Spain. Is Spain a problem or not? And how can the US keep on spending? Is there a limit? There is a lot to cover in what has been an interesting, if confusing, week.
Before we get into the meat of the letter, I want to give you a chance to register for my 7th (where do the years go?!) annual Strategic Investment Conference, cosponsored with my friends at Altegris Investments. The conference will be held April 22-24 and, as always, in La Jolla, California. The speaker lineup is powerful. Already committed are Dr. Gary Shilling, David Rosenberg, Dr. Lacy Hunt, Dr. Niall Ferguson, and George Friedman, as well as your humble analyst. We are talking with several other equally exciting speakers and expect those to firm up shortly.
Look at that lineup. These are the guys who got the calls right over the past few years. They called the housing crisis, the credit bubble, and the recession. And, in my opinion, these are some of the best in the world at giving us ideas about where we are headed.
Comments from those who attend the annual affair generally run along the lines of, "This is the best conference we have ever been to." And each year it seems to get better. This year we are going to focus on "The End Game," that is, on the paths the various nations are likely to take as they try to solve their various deficit problems, and how that will affect the world and local economies and our investments. We make sure you have access to our speakers and get your questions answered, and you'll come away with excellent, practical investment ideas.
This conference sells out every year, and it looks like it will do so this year. You do not want to miss it. There is a physical limit to the space. Every year I have to tell people, including good friends, that there is no more room. Don't wait to sign up. There is still an early-registration discount. And while it pains me to say it, you must be an accredited investor to attend the conference, as there are regulations we must follow in order to offer specific advice and ideas. Click on the link and sign up now. https://hedge-fund-conference.com/2010/invitation.aspx?ref=mauldin
Germany, Greece, and Spain
Let's start with a little theater of the absurd. Quoting from a Reuters story (you can't make this up!):
"Greek opposition lawmakers said on Thursday that Germans should pay reparations for their World War Two occupation of Greece before criticizing the country over its yawning fiscal deficits.
"How does Germany have the cheek to denounce us over our finances when it has still not paid compensation for Greece's war victims?" Margaritis…
To continue reading, subscribe for free.
---
Or login below.