The Problem With Indexes
May 13, 2005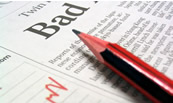 The Problem With Indexes
Getting 2% of Alpha
How to Beat the S&P Indexes
How Often Does the #1 Stock Beat the Averages?
Napa Valley, Chicago, La Jolla and Austin
This week we look at index funds, and specifically at the problems that the certain types of capitalization weighted index funds have. It is intuitively obvious that capitalization weighted indexes have a larger proportion of their assets in the larger stocks. But is this what a rational investor should actually want? I think the information we look at today will surprise many.
My good friend Rob Arnott has challenged the conventional thinking with an explosive new study just published in the Financial Analyst Journal. He also summarized it in a speech at my Accredited Investor Strategic Investment Conference last month. We're going to look at a part of that speech today.
As usual, whenever Arnott's involved you have to have your thinking cap on. You will want to pay attention to this article, as Rob is going to show us how to get an extra 2% of alpha on our stock portfolios. So put up your tray tables and put on your seatbelts.
But while we are taxiing down the runway, let me bring to your attention a great new book by yet…
To continue reading, subscribe for free.
---
Or login below.